One of the easiest ways to get organized is to ensure that everything has a home. It's hard to tidy up if you don't know where to put things! Use coupon code 4SBGVQNW at Amazon to nab this Qicent Cable Management Box for $10.99 today. That's nearly 50% off the typical cost. You can get free shipping by using Amazon Prime or by spending at least $25.
Four Sides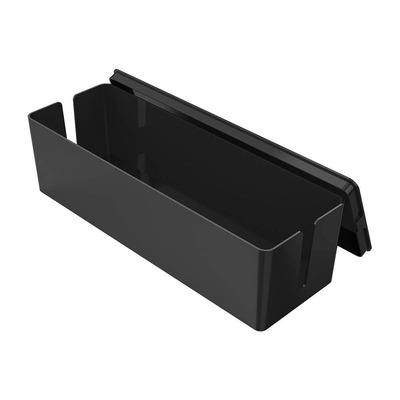 Stash remotes, charging cables, small power strips, and other essentials in this box for an easy and efficient way to stay organized. Be sure to enter the coupon code in order to get in on this limited-time offer.
$10.99 $19.99 $9 off
This cable management box has a slot on either end that allows you to thread cables, cords, and other items through it. The lid fits on neatly as well. You can use it to store peripherals like computer adapters, mice, unifying receivers, and other dongles, or thread cables through it to keep the back of your computer desk tidy. It might also be a good bedside companion. Weave your phone charger through it, stash your TV remotes inside, or simply use it to store secret snacks. The material is impact resistant as well. Pair the box with some discounted Velcro cable ties to organize things even more.
Another nice desk accessory is a good wireless charger. This option is on sale for only $10!
We may earn a commission for purchases using our links. Learn more.