Rather than heading outside for some fresh air, why not freshen up the air inside your home instead? LEVOIT's Home Air Purifier for Large Rooms can make a huge difference by trapping dust, allergens, and bacteria while eliminating smoke and odors. Though you'd normally have to spend more than $160 for one on average, entering promo code FA3DJDV8 during checkout will snag you a discount of nearly $35, dropping its price to just $125.99.
Air Care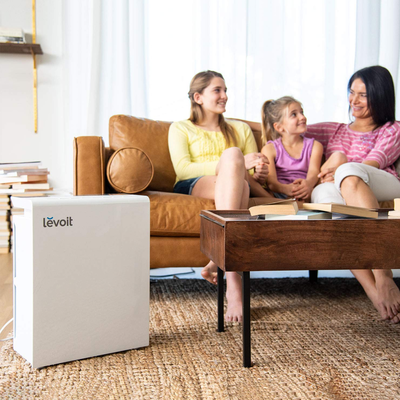 The LEVOIT True HEPA Air Purifier adjusts its fan speed automatically as needed, runs quietly, and just reached one of its best prices in history at Amazon.
$125.99 $161.76 $36 off
This 100% ozone-free air purifier comes with activated carbon and true HEPA filters and is suitable for rooms that are up to 322 square feet. There are three fan speed settings which the purifier automatically switches between depending on its real-time air quality readings. It's also Energy Star-certified and runs quietly as to not disturb anyone sleeping nearby. Plenty of Amazon customers had great things to say about this air purifier, resulting in a rating of 4.4 out of 5 stars.
We may earn a commission for purchases using our links. Learn more.