Driving is dangerous business. I always tell people that I'm not afraid of driving, but I am afraid of other drivers. You know the ones. They're texting on the highway, speeding erratically, phone in one hand and fast food in the other. In the event of an accident, robbery, or sweet comet in the sky, a dash cam can provide valuable evidence backing up your case. Today, you can grab one for as low as $50 thanks to a couple of Aukey discounts at Amazon. Shipping is free with Amazon Prime. Make sure to keep reading to see which options you have.
I See What's Happening Here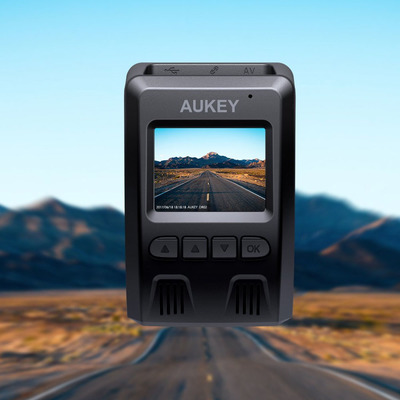 Aukey Dash Cams
Don't rely on your word versus the word of the person that totals your car. Get a dash cam instead.
From $30
The deal given is no longer valid and we do not have a better one. However, we have found some similar deals
First up, the Aukey 6-Lane Wide Angle Dash Cam falls from $70 to $49.69 with coupon code VQ2A8HNE. That's one of the lowest prices it's ever reached before. The low-profile camera hides behind your rearview mirror without blocking your view. It's easy to mount and easy to use, and the night vision combined with the wide-angle lens ensures that you always have a clear picture.
If you're a rideshare driver, you might want to consider the Aukey Dual Dash Cam instead. Usually $130, this item drops down to $109.64 with coupon code ME3PYHVD. That's also an excellent deal based on historic pricing. This model features two cameras to capture both the exterior and interior of your car, allowing you to record road trips or deter passengers from doing anything nefarious.
Both cameras feature emergency recording. That means if a sudden impact is detected, they automatically start recording, even if your vehicle is parked. That footage is locked down tight and won't be overwritten until you manually allow it to be. Note that you'll want to invest in a microSD card to ensure you have enough space to record what the camera sees.
Other options on sale right now include:
Cyber Monday Deals
Check out more Cyber Monday deals:
We may earn a commission for purchases using our links. Learn more.