Bottom Line: Whether you want a way to keep track of ideas, grocery lists, doodles, upcoming events, or any other number of things you want to remember, the ThinkBoard X2 powered by Rocketbook is a great way to do this. You'll be able to snap a photo with the Rocketbook app and organize what's on the board into Google Drive, Dropbox, emails, and more with a simple tap.
Pros
+

Available in multiple sizes

+

Fairly priced

+

Organization features work well

+

The board erases cleanly

+

Peels off of surfaces cleanly
Cons
-

Auto titles don't always work

-

A larger board would be nice

-

Onboarding in the app can be a bit annoying

-

The Rocketbook app can be finicky
Why you can trust Android Central Our expert reviewers spend hours testing and comparing products and services so you can choose the best for you. Find out more about how we test.
Whiteboards, or dry erase boards, have been around a long time and used in a wide variety of ways. It's also a medium that has experienced little in the way of change. So, when I was asked if I would be interested in looking at a digital whiteboard, I was very interested. To be honest, when I thought digital whiteboard, I was thinking of something that had electronics built-in — in this case, I was wrong.
Now, it's doesn't mean I was disappointed. There is something to be said for simplicity, paired with ingenuity and creativity. That's what I feel has been accomplished with the Think Board X2 powered by Rocketbook. Think Board is the team behind the peel and stick dry-erase film with Rocketbook acting as the brains for retaining your ideas, scribbles, art, and more, on the Think Board X2.
I've spent the better part of a month with the Think Board X2 using it for a variety of tasks, and thinking of ways can fit into a typical family dynamic as well as ways it applies to other facets of life. In a world that is becoming more and more digital, physically writing or drawing things has a way of solidifying information. However, if you're like me, your memory has its limitations. So retaining what you've written on the board in an organized digital fashion is a fantastic option.
Think Board X2 What I like
Like I mentioned above, in my mind, when "digital whiteboard" was said, I automatically thought electronics. Immediately I started thinking of how much this would help my wife in our house. See, she is a list maker, usually in digital and physical form — simultaneously. She uses a traditional dry-erase board that has a DIY grid on it using some thin black tape, which is used as the family calendar. Each month she erases it and then gets her phone out to write the next month's events onto it.
So the thought of being able to remotely and digitally transfer the family calendar on to the whiteboard seemed perfect. Though the Think Board X2 wasn't going to simplify this task for our family necessarily, we did find some ways it fit in quite well. We recently purchased a cargo trailer that we are converting to a camper, and in planning out how we wanted the layout to look required a few tries.
The best place we found for the Think Board X2 was right on the side of our refrigerator at a proper height for both my wife and me, as well as our kids. Installation was easy since it acts much like a giant sticker. After it was applied, we used a magnetic clip to keep the included microfiber towel and black dry-erase marker beside the board, so it was always ready when an idea would strike us.
To start our camper-to-be layout, I drew a top-down view of the trailer and scribbled in some of the existing amenities. Then using double hashtags at the start and end of what I wanted the file name of the sketch to be, I was ready to fire up the Rocketbook app. After setting up my account, I was presented with a "mission," which was aimed at educating me as to how the app worked — more on this process later. Thanks to the orange triangles in the corners of the board, which are known as Beacons, the app can quickly determine the boundaries of the board and scan the contents within.
Holding my phone up to the board, within the viewfinder, the four Beacons were found, and the area within them was highlighted in orange. A few seconds later, the image was captured, and the OCR (optical character recognition) feature began processing any text on the page. Once that was complete, I was able to choose which and how many of the destinations I set up that I wanted to send the file to. Now, my work was saved, and I was able to erase parts or all of the board and go for another idea.
Image 1 of 3
Something else we, as a family, used it for was doing silly drawings. I have two young boys that are into just about everything and have very active imaginations. So watching them draw out some of the fun things pouring from those imaginations was a lot of fun for us, and doing that on the fridge made it so much more fun for them. Within the Rocketbook app, there are settings to designate if you want to optimize the scan for black ink, colored ink, or pencil.
While we could just take a photo of the kid's drawings, being able to quickly give them a file name before the scan and then to have them automatically be sent to a Google Drive folder specifically for their doodles made it so simple. There's also the option to send the pictures to Google Photos, where the service can do its magic of automatic creations later.
Swipe to scroll horizontally
| Specs | Think Board X2 |
| --- | --- |
| Dimensions | 8" x 11", 10" x 15", 24" x 36" |
| Included accessories | One black dry-erase marker, micro-fiber towel |
| Colors | White |
| Companion app | Rocketbook |
| Removeable | Yes |
| Usable with colored markers | Yes, any dry-erase colors |
| Linkable services | Google Drive, Evernote, Dropbox, OneNote, OneDrive, Trello, Slack, box, Google Photos, and email. |
Aside from the camper remodeling ideas and kids' drawings, other uses we considered were the family calendar and/or a grocery list. However, for us, since we already had a semi-permanent calendar grid set up, redrawing that each time wouldn't have been helpful. Also, the organizing feature wouldn't have been much better than going back through Google Calendar to see past events.
The other option would have been for groceries. If we weren't already deeply entrenched in using the OurGroceries app synced with Google Assistant for years, then it would have been an excellent way to easily share the list, especially when using the Snapcast feature.
Snapcast lets you share a unique URL of your scans, and whoever you have sent it to can view your scans tied to it. Each time you scan your Think Board X2 while in Snapcast mode, the URL will be automatically updated, showing the person on the other end the changes. Working from home and using this feature comes in handy when doing a planning session with Google Meet or Zoom.
Think Board X2 What I don't like
There's a lot to like about using the whiteboard itself. The installation is simple, it wipes off clean easily, and it doesn't require any special markers. However, using the app can be a bit frustrating at times.
The onboarding process is about as straightforward as you can expect. Sign-up for a Rocketbook account, select what services you'd like to link as scan destinations, and then you're ready to go. However, the "missions" that the app uses to teach you how to do various functions are a bit annoying. While I'm glad the company has taken the time to provide a guide as to how each part of the service works, I found it to be a tad bit intrusive.
Each time I'd open the app, if I hadn't "completed a mission" yet, I was reminded that it was yet to be done and if I'd like to continue or save for later. I would prefer a short guided walkthrough of each feature and then a way to go back and review the features later should I need it. The regular reminders that I hadn't finished a particular mission just felt naggy to me.
The image scanning worked pretty well the majority of the time, as did the double-hashtag system of titling your drawing. However, there were several times that I tried to scan something, and instead of being the properly squared-off perspective that most of the images were, the result was more of a skewed photograph. Other times the scan would be blurry.
Not only did this result not capture the entirety of the board, but the OCR function also didn't work. I tried multiple times to get the scan to work correctly, but, for whatever reason, those pictures that my kids drew just would not cooperate with the Beacon recognition from the Rocketbook app.
When one of the biggest selling features to this product is the scanning and organization app, it has to work perfectly, or it will just frustrate you. The ability to take a photo of any dry-erase board is already an option, but you'll need to do some legwork to title, share, and organize. So the Rocketbook portion of the Think Board X2 is a great idea, but it still needs some fine-tuning to solidify the system.
Think Board X2 Should you buy it?
This entirely depends on how you like to work. If you are a person who likes to physically write down ideas, reminders, tasks, or most anything else, then this would be great for you. The combination of a quality whiteboard that doesn't require any specialized hardware to hang and the simple organization features from the Rocketbook app makes this a great addition to your process.
Depending on your plan for the Think Board X2, you may need a larger size than what is offered. The largest currently available is a 24" x 36", so if you want something that is more "wall-sized" you will be disappointed. Along with finding the properly sized board for your needs, you'll also have to deal with some hiccups within the Rocketbook app.
3.5 out of 5
On the flip-side, if you are someone who does most everything digitally already, whether that is with a tablet or computer to draw on, keep lists, or other ideas, then you may not find much benefit from this. While the dry-erase board is nice, and the app can be helpful, it potentially may add an unnecessary step in your current process.
More than meets the eye
Create, scan, be organized
What starts are a great peel and stick dry-erase board, it becomes even more when paired to the Rocketbook app. You can jot down ideas, drawings, lists, and much more, to then scan with the app to be labeled and sent off to a wide range of cloud storage solutions. The scans can also be linked to Google Photos, Trello, Slack, and more, including email.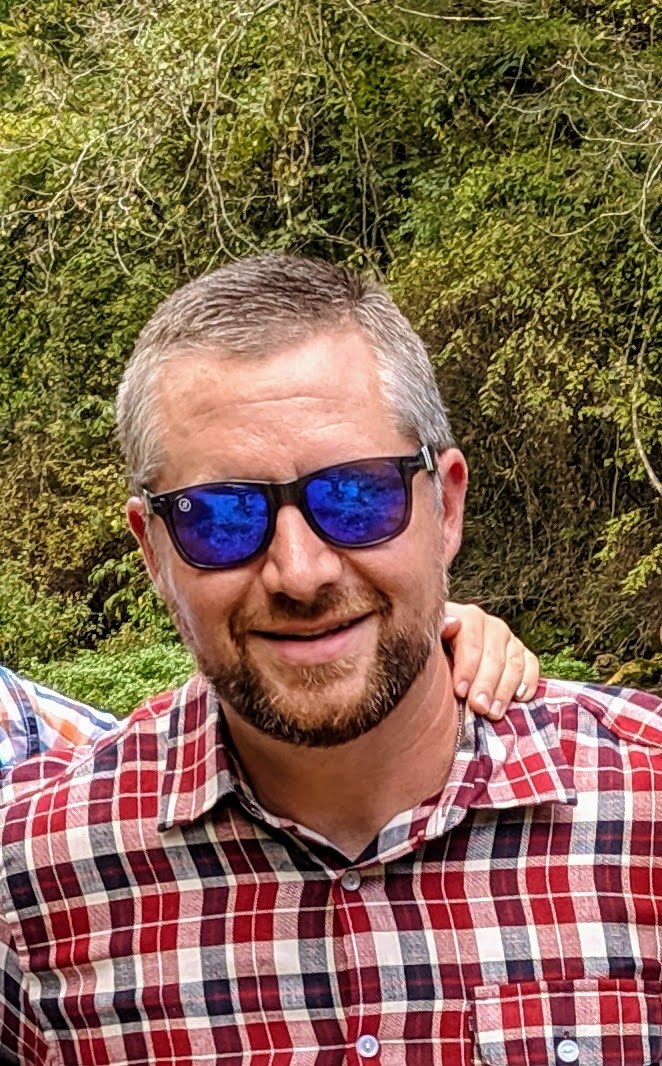 Chris Wedel is a fan of all things tech and gadgets. Living in rural Kansas with his wife and two young boys makes finding ways to get and stay online tricky. By utilizing his years of experience with the tech and mobile communications industries — success is assured. When not conquering connectivity challenges and testing new gadgets, he enjoys cruising a gravel road in his UTV with some good tunes.