Telus promises 99% LTE coverage in Ontario and Alberta by end of 2016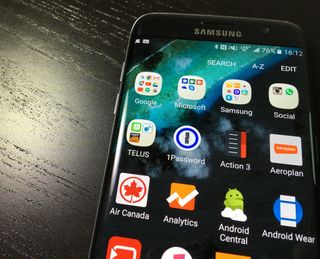 Telus has announced that it plans to invest hundreds of millions of dollars into its wireless networks in Ontario, British Columbia, and Alberta this year.
As part of its staged infrastructure investment rollout across the country, the company says that by the end of 2016 it plans to cover 99% of Alberta and Ontario, and 98% of British Columbia, with LTE signal.
Nearly $400 million of that investment will go to the Greater Vancouver area, filling in coverage gaps along popular highways, such as Highway 16 between Prince Rupert and Prince George. According to a press release issued today, the improvements are part of an agreement between Telus and the BC government, which sees the telco obliged to connect the province's population to high-speed wireless and fiber optic networks in rural areas.
Telus co-owns a wireless network with Bell, which yesterday announced it would purchase Manitoba Telecom Services for $3.9 billion.
Daniel Bader was a former Android Central Editor-in-Chief and Executive Editor for iMore and Windows Central.
I'm sure we will be in that one percent that sees no change, right now here in Kingston Ont. you have to be right down town to get any decent LTE signal at all and anywhere else forget about it. Still hoping to see it get better. I have had to turn off LTE on our phones because it just eats up the battery constantly searching for a signal.

Awesome news Posted via my LG G3 here in Canada eh

You made that joke already on another post lol

Oh lovely, I am sure they will off set the cost by raising prices for their already awful prices vs services compared to Bell And Rogers.
I am sure Fort Erie, Ontario will be part of that 1% that doesn't get upgraded as well. It's always nice to be on the parkway and get NO
service at all, or a "Welcome to the USA" text.
Android Central Newsletter
Get the best of Android Central in in your inbox, every day!
Thank you for signing up to Android Central. You will receive a verification email shortly.
There was a problem. Please refresh the page and try again.