Amazon Kindle Scribe vs. Remarkable 2: The pen is mightier, but which one?
Both are great writing tablets, but only one is worth your money.
Versatile Kindle
At long last, Amazon has given us what we've wanted for ages. The Kindle Scribe is just as good as any other Kindle, but it also supports writing input via a stylus. You get the signature Kindle experience, complete with e-book and audiobook support as well as an undying battery that goes on for weeks on end. The one thing Amazon did not add is an IP rating, meaning the device is not waterproof.
For
Supports loads of file formats, including audiobooks
Phenomenal battery life
Suitable for reading and writing
Beautiful levels of contrast
Comes with two stylus options
Against
No OCR
Not waterproof
Doesn't have Google Play Store
One-trick pony
The Remarkable 2 is a niche e-ink tablet that is designed from the ground up solely for the purpose of writing. There are no speakers, limited apps, and you can't listen to audiobooks. This thing doesn't even have Bluetooth. What it does have is the ultimate e-paper display that feels marvelous to write on. Although the writing experience is unparalleled, the Remarkable 2 is too darn expensive for such limited usage.
For
Unbeatable paper-like display with superb writing experience
Comes with two stylus options
Excellent battery life
Great native OCR
Against
No Bluetooth or audio onboard
Very limited file and app support
Not waterproof
Doesn't have Google Play Store
The e-paper tablet market has grown vastly in recent years, thanks in large part to Amazon's superb range of Kindle e-readers. Rivaled only by a company called Onyx Boox, Amazon dominates the world of e-ink devices with its budget-friendly offerings.
Traditionally, Kindle devices have always focused on reading and augmented that experience with support for audiobooks. With the arrival of the Kindle Scribe, that narrative has changed. Amazon introduced the Kindle Scribe with stylus support very recently. It was well received for the most part, but not everyone is happy about the pricing.
Enter the Remarkable 2, a dedicated writing tablet made for no other task. Much like any Kindle, it also features a gorgeous E Ink display that emulates the feel of paper like no other e-paper tablet. It is a dream to write on, but there's a lot missing as well. It's going to be a shirt discussion, but a worthwhile one nonetheless. So, let's compare both e-ink devices and find out which one's the better tablet for you.
Amazon Kindle Scribe vs. Remarkable 2: Breaking it down
Why you can trust Android Central Our expert reviewers spend hours testing and comparing products and services so you can choose the best for you. Find out more about how we test.
Anyone who's reading this most likely prioritizes stylus input above all else. However, just because your goal is to buy a note-taking e-ink tablet doesn't mean that you don't want to do anything with your device. On the contrary, most folks want to get the most out of the money they spend on anything.
This is an important point to start with, seeing as the Amazon Kindle Scribe is an e-reader cum writing tablet. Where the Kindle Scribe is versatile, the Remarkable 2 is unadaptable and limited in nature. Making matters worse, the dedicated writing device costs more than the Kindle once its expensive stylus is taken into consideration.
Swipe to scroll horizontally
| Category | Amazon Kindle Scribe | Remarkable 2 |
| --- | --- | --- |
| Display | 10.2", 300ppi, B&W | 10.3", 300ppi, B&W |
| Stylus | Basic Pen, Premium Pen | Marker, Marker Plus |
| Supported file formats | AZW3, AZW, TXT, PDF, MOBI, PRC, PDF, DOCX, DOC, HTML, EPUB, TXT, RTF, JPEG, GIF, PNG, BMP, AAX | PDF, EPUB |
| Memory | 16GB/32GB/64GB | 8GB |
| Connectivity | Wi-Fi, Bluetooth, USB-C | Wi-Fi, USB-C |
| Battery | 3,000mAh | 3,000mAh |
| Dimensions | 196 x 230 x 5.8mm | 187 x 246 x 4.7mm |
| Weight | 433g | 403.5g |
| Price | From $340 (with stylus) | From $299 (without stylus) |
Next to the Kindle Scribe, the Remarkable 2 fails in nearly every category. Amazon's e-paper device supports more file formats, comes with Bluetooth connectivity, supports audiobooks, and it has a lot more internal storage than the Remarkable 2. It is also cheaper, especially if you opt for the Basic Pen over the Premium Pen and grab the lowest memory variant.
So what gives? Surely this can't be such a simple comparison. Well, that's almost true. While Amazon did so much right with the Kindle Scribe — weeks of battery and USB-C? Yes, please! — it forgot that any decent writing tablet worth its salt needs a crucial feature.
Surprisingly, the Kindle Scribe doesn't do, OCR, also known as optical character recognition, and you can't search your handwritten notes either. This is a gigantic problem because that's the first feature you'd want in a note-taking device.
As a device created for no other purpose, the Remarkable 2 excels at OCR, searching handwritten notes, syncing your notes, and everything related to writing. You get a very realistic, true-to-life sort of writing experience that feels superb. The e-paper tablet has plenty of cool features such as LiveView, a tool that mirrors your writing to your computer.
You can read e-books on the Remarkable 2 as long as they are in PDF or EPUB file formats, because the tab only supports those two formats. The tablet also lacks front lights, which is sad considering the Kindle Scribe comes with 32 front-lit LED lights. Also, receiving files from the device is easy as pie but sending them to it is a hassle.
The Remarkable 2 can be used with two styli, the Marker and Marker Plus, but they don't come with the tab itself as standard. The entry-level Marker costs a whopping $79 and the premium Marker Plus is somehow even more expensive, priced at an eye-watering $129. That brings the total up to roughly $378 for the cheapest combo, which is $30 more than the 16GB Kindle Scribe's asking price with the Basic Pen.
Amazon Kindle Scribe vs. Remarkable 2: Which e-paper tablet is better for you?
Even if you value a superior writing experience with a robust set of complementary features above all else, I would not recommend the Remarkable 2. Don't get me wrong, it is genuinely one of the best E Ink tablets for note-taking of any sort. However, it is also grossly expensive for a device that can do so little. And the fact that Remarkable does not include the Marker as standard with the tablet is too rich for my blood.
Amazon may have skipped water resistance with the Kindle Scribe, but the basics are all there. It's a fantastic e-reader with stylus support and it offers so much more value for your money. You don't get OCR but the device supports a ton of file formats, including audiobooks.
If you can't live without optical character recognition and need an e-paper tablet that can convert your handwriting into text in a jiffy, I would recommend something from Onyx Boox instead. For $400, the Onyx Boox Nova Air C gives you a colored e-ink display with the Google Play Store, excellent OCR functionality, USB-C charging, Wi-Fi and Bluetooth connectivity, stylus support, and speakers.
If you want something that doesn't display color, get the Nova Air 2 which also comes with a stylus, dual speakers, a mic, and an open Android system with the Google Play Store. The Onyx Boox Nova Air 2 has a smaller 7.8-inch display but it's lightweight and it'll only set you back $340 to get one.
Maximum value
The Kindle Scribe is a fantastic e-reader with minimal note-taking functionality. You can enjoy e-books and audiobooks in various formats, but the device doesn't have handwriting recognition baked into it. This takes away from its viability as a great writing tablet, but it's still a far better deal next to the Remarkable 2.
Sign up for Black Friday email alerts!
Get the hottest deals available in your inbox plus news, reviews, opinion, analysis and more from the Android Central team.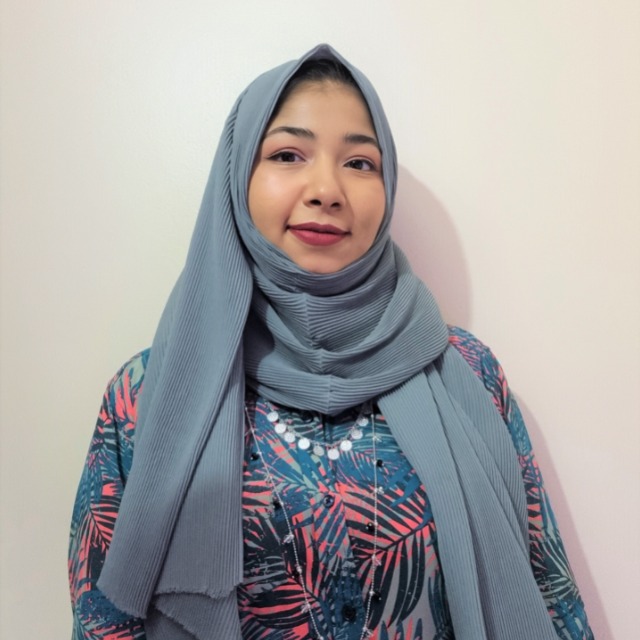 Editor — Accessories, speakers, and tablets
Namerah enjoys geeking out over accessories, gadgets, and all sorts of smart tech. She spends her time guzzling coffee, writing, casual gaming, and cuddling with her furry best friends. Find her on Twitter @NamerahS.