T-Mobile teaser for its Super Bowl 50 ads is a look back at classic commercials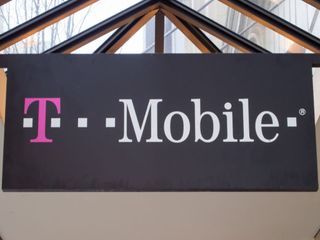 T-Mobile will once again run commercials during this year's Super Bowl on Feb. 7. The carrier has posted up a teaser for those ads that looks back at classic commercials that have debuted during the big NFL game.
The clip has visuals that reference ads like Apple's 1984 commercial for the Macintosh, along with Volkswagen's Darth Vader ad and more. The teaser says that none of those elements will be in T-Mobile's actual Super Bowl 50 commercials, but there will be lots of magenta and that other carriers will 'hate it."
AdAge says that 30-second commercials for Super Bowl 50 are being bought for between $4.6 million to just over $5 million per spot.
Source: T-Mobile (YouTube); AdAge
ELI5: Why T-Mobile labels itself as the un-carrier? What does it or does not bring to the customers that is different than the other carriers. I'm in Canada so I don't really know. Posted via the Android Central App

Originally, they were the first ones to abolish contracts, and they were using this idea to advertise that they were the only carrier that didn't screw over their customers. Said campaign proved to be successful, as they had a strong net gain of customers. Posted via the Android Central App

I was w att and had multiple lines....I could go on n on. No overage charges!, don't have to share data, I don't have to tell my kids to make sure they're on WiFi, I don't have to monitor or shut a family member's data off because we are running out, music streaming not counting against data, certain video services not counting against data, now 700 MHz coverage in most major markets for strong building penetration...
They are the 3rd largest in the US now but the argument is always coverage w tmob. I know for my metro they improved greatly the past 12 months but ppl simply need to test them out before switching. Posted via the Android Central App

They don't tend to treat you like garbage, for one, and the ending contracts Zack mentioned, they're much cheaper with far fewer restrictions, they don't cut off your data but instead you get 2G speeds after an allotted speed of your choice, they have some pretty great deals on phones, especially used/refurbished ones. There's a variety of things they do which make them very different from American carriers, it's not so much they're un-carrier, they're much more like a European carrier, this shakes up the market and has forced the other carriers to be much less anti-consumer, things like the unlimited video streaming are a new example of how they hit traditional carriers on their policies. Their policies tend toward pro-consumer, the other American carriers tend toward anti-consumer, it's a bit hyperbolic that they call themselves "un-carrier" but it seems to be working.

This is a lot like our situation here in Canada. The big 3, Bell Mobile, Rogers and TELUS constantly screw their customers whereas Koodo Mobile, Virgin Mobile and Videotron offer a much more affordable approach. Posted via the Android Central App

They also did away with international price gouging: Free text, free data (2G) and flat rate 20 cents/minute for calls when you travel internationally. No more $100+ surprises on your bill when you go on vacation or travel for business.
It really demonstrated how other carriers completely screw you on international rates instead of just charging a reasonable roaming rate and markup. Posted via the Android Central App Posted via the Android Central App

Retro Superbowl ad.... How did that work for Radio Shack Posted via the Android Central App

Well to be fair no amount of adds would have helped radio shack. More or less poor management and the 21st century killed the shack Posted via the Android Central App

Retro ad, how did that work for Radio Shack? Posted via the Android Central App

Oh look another company spending money they don't have. I cannot waiting until that ship finally sinks. Posted via the Android Central App

T-Mobile spend it on ads, Sprint spends it on Ready Now (a fairly stupid service.) With that logic, both ships will sink... Posted with the Nexus 6, Nexus 5, or Surface Pro 3

No it isn't a stupid service by any means. I am not saying it is necessary, or even wanted, but I get why it is there Posted via the Android Central App

Have to distract the public from the fact that they're crapping all over net neutrality in a desperate bid to pull people away from carriers that actually have a decent footprint. Why build up your network to compete when you can trick gullible rubes into switching for gimmicks. Posted via the Android Central App

+1 Posted via the Android Central App

Hopefully they win.
Deceiving the masses is easy
It'll be a fun ride. Posted via the Android Central App

Still better than Sprint Posted via the S6 Active

Bring back Catherine Zeta Jones! Posted via the Android Central App

Or better yet, Carly Foulkes! :P
Android Central Newsletter
Thank you for signing up to Android Central. You will receive a verification email shortly.
There was a problem. Please refresh the page and try again.