T-Mobile Netherlands may borrow strategy from its U.S. brother in turnaround attempt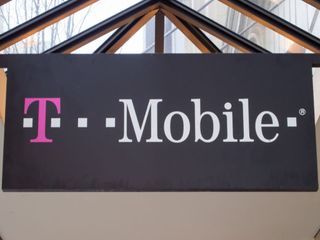 In order to remedy issues with T-Mobile Netherlands, parent company Deutsche Telekom is reportedly planning to take a page out of the book of its U.S. counterpart. While T-Mobile Netherlands has lost over 1 million subscribers in the last three years, T-Mobile US has been consistently adding subscribers for the last couple of years, thanks in large part to aggressive pricing and promotions.
From Bloomberg:
If the company does elect to go with a more aggressive strategy with its Dutch brand, it'll be facing some stiff competition. While T-Mobile US is seen as a disruptive force in its own cellular market, Tele2 AB, a smaller rival to T-Mobile Netherlands, is already making some headway with aggressive pricing strategies. T-Mobile Netherlands is also up against market leaders Royal KPN NV and Vodafone.
As a someone that lives in the Netherlands I am curious what the American tactics are Posted via the Android Central App

Ads everywhere, aggressive pricing, a CEO that curses every five minutes, ETC. Posted via the Android Central App

You are giving Legere too much leadway on the cursing. He curses in every other word so that is about every 0.03 seconds!

Search for T-Mobile "Uncarrier" events. Things like eliminating contracts, making almost all music streaming exempt from using your data, free international (2g, but free is free) data roaming and free texting and $0.20/min voice roaming in hundreds of countries, and more. Also check out some videos from the CEO, John Legere who is the public face of the company. You don't see any other CEOs acting anything like him. He knows how to appeal to his target market. He is also the only wireless CEO who handles all his own social media (with a massive, unfiltered twitter presence) and even handles customer service issues himself (sometimes with the help of his executive support team). He has brought the appeal of T-Mobile directly to the millennial market and pulls no punches in talking trash about the state of the US wireless industry's big players, Verizon and AT&T. And it's been a massive success. HE has been a massive success. One of his more famous stunts was at CES a couple years back, AT&T was hosing a private party/concert with Macklemore and John crashed AT&T's party and was taking pictures with people at the party wearing his trademark magenta T-Mobile shirt (seriously, that's all he wears--magenta T-Mobile t-shirts). He got kicked out shortly thereafter. And the blogs and news and twitter went nuts. http://money.cnn.com/2014/01/07/technology/mobile/t-mobile-ceo-att/

Tele2 is pretty agressive with his pricing but network coverage isnt there yet. KPN and Vodafone are expensive but have best LTE Network coverage and speed.
T-mobile should have both if they want too compete. Posted via the Android Central App

Vodafone is owned by Verizon if I believe, correct? That being said. Verizon has lots of money. Lots. Way more than T-Mobile. As long as they can continue to shell out more money that T-Mobile can for towers and network upgrades that is going to happen. I do agree though with your post, but it essentially factors into money.

Vodaphone used to own part of Verizon. Verizon bought full control back at least 3 years ago.

If John Legere has a brother then that is the starting point. Maybe they can hire him.....

Ha ha Posted via the Android Central App

Tmobile us needs to step up there game other carriers are being very aggressive Dish needs to buy Tmobile keep the John and continue what there doing invest in there network more and keep the prices Posted via the Android Central App

GTFO with Dish buying T-Mobile. That's simply moronic.

Tmobile needs money Dish has the money don't change anything they already doing bring the money sprint was already doing bad before the money so it will take time before they can really compete Tmobile needs money and dish has it Posted via the Android Central App

T-mobile should stay far away from Dish.... Posted via the Android Central App

They wouldn't have lost so many of us if their reception was good...... Posted via the Android Central App

't mobile coverage in Zeeuws-Vlaanderen is not good, they really need to sort their network out. KPN Imo is the best provider in NL, expensive but always reliable. Posted via the Android Central App

Try simyo if you want a Sim only. The use the network of kpn but it's much cheaper Posted via the Android Central App
Android Central Newsletter
Get the best of Android Central in in your inbox, every day!
Thank you for signing up to Android Central. You will receive a verification email shortly.
There was a problem. Please refresh the page and try again.