T-Mobile 5G will cover more than 300 million Americans by the end of 2022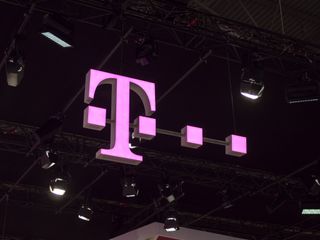 (Image credit: Android Central)
What you need to know
T-Mobile claims a major victory in C-Band auctions with 40MHz gained in top markets.
T-Mobile expects to cover 300 million with Extended Range 5G and 200 million with Ultra Capacity 5G by the end of 2022.
Home Broadband has 100,000 subscribers and T-Mobile expects 7-8 million in the next 5 years.
T-Mobile had its virtual Analyst Day 2021 (opens in new tab) today and has claimed victory in 5G and doesn't expect to be caught up any time soon. This comes just after its $9.3 billion investment in C-Band spectrum FCC auction which will fortify T-Mobile's already impressive 5G network. T-Mobile's C-Band focuses on urban and suburban areas where cell site density is high and will add 40MHz of spectrum to these areas when it becomes available.
This has allowed T-Mobile to buy C-Band spectrum where it will need it most without relying on the spectrum where it doesn't make sense for deployment. T-Mobile estimates C-Band cell sites will require 1.5x more sites than its existing 2.5GHz spectrum. Most of the best Android phones already full support T-Mobile's 5G network as well.
By the end of 2021, T-Mobile expects to cover over 300 million people with its extended range 5G network, and by 2022, 97% of Americans. For its Ultra Capacity network, coverage is expected for 200 million people by the end of 2021, 250 million by the end of 2022 and 90% of Americans by the end of 2023. For those that are still using LTE, new equipment is improving LTE performance as well by utilizing greater spectrum available.
T-Mobile has also been rapidly expanding its Home Broadband service which relies on the capacity of T-Mobile's 5G network. T-Mobile's Home Broadband already has 100,000 subscribers and T-Mobile expects seven to eight million subscribers by the end of 2025.
T-Mobile has been able to make an impact on underserved areas such as rural communities and believes it will even be able to be successful in more urban environments. T-Mobile is also launching a home broadband business solution so people will be able to work from home on a secure connection without using their own equipment or connection.
When Samuel is not writing about networking or 5G at Android Central, he spends most of his time researching computer components and obsessing over what CPU goes into the ultimate Windows 98 computer. It's the Pentium 3.
But how rgood will it be. I am just miles east of NYC and my 5G from T-mobile gets around 1.5mb down while my 4G from them gets well over 30mb. Just having 5G is useless without the supposed speed.

In the areas with 2.5GHz coverage, T-Mobile says around 300Mbps with peaks higher. Densely populated areas aren't going to see great 5G speeds until that network is deployed at all cell sites. Hopefully it won't take T-Mobile too long to fill in the gaps.

4G deployment was the same way as 5G deployment is going now. It'll take a few years to see real gains in speed and coverage. With the 2.5ghz being rolled out, the speed will pick up. It takes time.

5G frequencies is just like 4G, there are a thousand different bands. Review sites always talk about how owning a 5G phone is future proof, but not all 5G phones support all bands, especially ones that just got auctioned and have not been built out. (ok, a thousand is an exaggeration, but there will be 20+ to be used in each country) 90% of the consumers should stay on 4G until there is a 5G coverage of 75% of the 4G coverage area and save a few bucks on hardware and plan. (ok, I pulled those numbers out of my hat, but do wait until it has really gone mainstream, and the phones actually support the bands being built in the country)

Since i own the new Galaxy S21 5G, didn't have a good call experience and decide to change the network to 4G so i can make or receive a decent call, every time i talk to a T-Mobile representative I'm told antennas or network in Miami FL area are being upgrade it or something.. when i check speed numbers are ridiculous, so for now i prefer to use 4g on my 5g device.

I just returned to T-Mobile from AT&T. I had a very good deal with AT&T and no complaints with 4G LTE coverage. However, T-Mobile has provided me with a better deal and now my OnePlus 8T get 5G. I don't see any real benefit to 5G over LTE but it is nice to have the 5G option show up instantly upon insertion of my new T-Mobile SIM. What I do notice from time-to-time (I'm not always looking) is that my signal will drop to LTE for a brief period...minutes...and then go back to 5G while sitting in my house on the same couch. Not a big deal at all as it seems to have no effect on anything??? I do wonder though why it does this??? I am on the north side of Houston so T-Mobile coverage is strong here.

Currently 5G relies on a fallback to LTE although newer phones can run 5G on it's own
Android Central Newsletter
Get the best of Android Central in in your inbox, every day!
Thank you for signing up to Android Central. You will receive a verification email shortly.
There was a problem. Please refresh the page and try again.