Stitcher Radio updated with Facebook timeline integration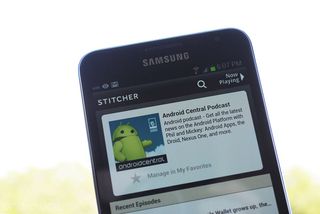 A little while back, Stitcher Radio updated their iOS app with some new features and now they've finally arrived on Android as well. Many folks use Facebook each day and often spend a lot of time sharing music, podcasts and more with their friends. Given that Stitcher Radio is a great resource for such things, they've now added Facebook timeline integration to their app that makes use of Facebook login.
Now, you'll be able to share your stuff directly as well view what others are listening to and sharing with you. In addition that all of that, Stitcher was mindful to add in privacy controls along with usage data. You can view your listening habits through a full social graph. Now, just be sure to tell everyone when you're tuned into the Android Central podcast!
Facebook integration in any way on any app means an immediate uninstall no questions asked.
Android Central Newsletter
Get the best of Android Central in in your inbox, every day!
Thank you for signing up to Android Central. You will receive a verification email shortly.
There was a problem. Please refresh the page and try again.