Sprint fires up another 45 LTE markets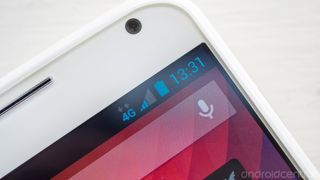 Sprint this morning announced the official roll-out of 4G LTE data to 45 new locations. That brings Sprint up to a total of 230 4G LTE markets. In addition to the new markets, Sprint also added coverage in Manhattan, Queens and Staten Island, N.Y.
The new 4G LTE markets are:
Abilene, Texas
Adrian, Mich.
Albany/Corvallis, Ore.
Ardmore, Okla.
Athens, Texas
Auburn/Opelika, Ala.
Cape Coral/Fort Myers, Fla.
Clovis, N.M.
Coeur d'Alene, Idaho
Columbia/Ellicott City, Md.
Eagle Pass, Texas
Elizabethtown, Ky.
Farmington, Mo.
Fort Polk South, La.
Fort Smith, Ark.
Frankfort, Ky.
Greenville/Mauldin/Easley, S.C.
Greenwood, S.C.
Jacksonville, Texas
Janesville, Wis.
Jefferson City, Mo.
Kirksville, Mo.
Lafayette, La.
Lakeland/Winter Haven, Fla.
Laurel, Miss.
Lexington, Ky.
Martha's Vineyard, Mass.
Milledgeville, Ga.
Naples, Fla.
New Haven, Conn.
Odessa, Texas
Paris, Texas
Pensacola, Fla.
Picayune, Miss.
Red Bluff, Calif.
Rolla, Mo.
Santa Ana/Anaheim, Calif.
Spokane, Wash.
Stevens Point, Wis.
Tallahassee, Fla.
Texarkana, Texas - Texarkana, Ark.
Tyler, Texas
Valdosta, Ga.
Warner Robins, Ga.
Waycross, Ga.
For a more detailed look at coverage in your area, be sure to check out Sprint's coverage maps (opens in new tab).
Source: Sprint
Hmm... We were supposed to have LTE by the end of summer here in Fargo... Or so I was told when I switched to Sprint in June. Nothing yet. Glad I switched. Posted via Android Central App

Well at least all the hardware is in place so its just a question of where is our fiber backhaul. I said we would be lucky to even see it by October. My personal guess was February next year (mind you Sprint announced Fargo on 18APR13). The ground is going to start freezing making digging to wire in the new backhaul difficult. Don't say anything on S4Gru either... Robert will rip your hide because his sources are always right. He said we'd see towers start to go live before the fall. I am still waiting till the end of the year to call him out on it.

I don't think all the hardware is in place. As far as I can tell, NV has not been installed on the tower on South University & 43rd. Still looks like legacy antennae there...which explains why there isn't 800 SMR broadcasting from it. If they don't upgrade that tower I'll be very upset since it is closest to my house. Posted via Android Central App

Yeah, sure. They told me it would be in 2012 when I bought my EVO3D two years ago. Of course they didn't tell me the difference between WiMax and LTE. It looks like the completion date is August 2014 right now for the entire Dakotas region, with launch starting this winter. AC won't let me post a link but if you go to the unofficial Sprint 4G Rollout Update site at s4gru dot com, then go to the forums, then go to Network Vision/LTE deployment you can find the status there. My contract is almost up. With AT&T and Verizon both offering 4G in the area now, and my 3G speeds still terrible even on Sprint's updated towers, I believe I'll switch.

Yep, I know all about the site. I'm a sponsor there (go under ZX10RArcher there). I've done enough complaining and moaning to Sprint CS that I already have an out without any ETF (rightfully so). It's a little ridiculous. They promised us 4G when I worked from Sprint at 45th/15th back in 2008-2009 and all we got, after a long wait, was a weak ass WiMAX protection site at Concordia. Now, next to no one has a WiMAX phone and its useless let alone the fact in barely reaches across the river into Fargo. It's kind of a shame to have AT&T beat sprint at their own game. Been with them since they came to the area in 2000 and have worked for them in the past. I want them to succeed. They were the #2 carrier here for a long time. To have AT&T come in years later, put up a new network, get 4G up and running and pull more subscribers than an established provider should serve as a wake up call.

And with no more loyalty programs of any kind, there's not much reason to stay with them. They served me well up until I traded in my Blackberry for an EVO and actually started to put that data plan to use. Two years later I've had enough.

And still no Pittsburgh, Pa, all the other carriers have LTE here why not sprint.

Greensburg had excellent service when I was there last month but Pittsburgh, Cleveland and Philly are so pathetic.

It's even more mind-boggling considering Pittsburgh was one of the first cities to have WiMax back when Sprint bet on that losing horse.

Per s4gru, Pittsburgh is scheduled to go fully live 2nd quarter 2014. Based on early testing maps, the range will be Allegheny county and 20 miles out from there. So (depending where you live) it looks like Sprint will have a little less coverage than AT&T and way less coverage than Verizon.

s4gru is insanely optimistic. I stayed with Sprint much longer than I should have based on his recommendations. I left when they changed their contracts a couple of months ago and couldn't be happier.

Pittsburgh has LTE -- check sensorly.com Posted via Android Central App

According to Sprint's website, the entire Pittsburgh metro area has WiMax, but no LTE.

"Officially" there is no LTE.. Actually drive around and you will pick up LTE.................. Posted via Android Central App

Wow, they're so behind where they stated they would be a year ago or where s4gru showed they would be by now. Maybe that was never an official timeline but it is discouraging when my area says the rollout was supposed to have already happened on the original timeline but I know from driving around that LTE is very spotty. In fact it is so spotty it makes the phone unusable as the signal bounces between 4G and 3G.

And when will Ohio join the party officially, not testing officially Posted via Android Central App

I was told Columbus would have LTE back in March. You would figure they would flip the switch in the city with the largest university in the United States by now.

OSU is the THIRD largest U...Arizona and Central Florida are numbers 1 and 2.

And Central Florida still doesn't have LTE, supposed to have been rolled out and finished in this area a year ago now...

I pretty much get it most areas of central florida. I know seminole county has it pretty much everywhere, even places I would have sworn there was no chance of it being.

Yeah so do I, but it's not an official market yet because they don't cover 50% of the market... and I think I've seen speeds over 4 mb/s one time, which means the rollout in those areas where there's coverage simply isn't complete yet.

I have LTE here in Leesburg. Also in Tavares, Mt. Dora, Eustis, Apopka......on, and on, and on.......

Its being tested in our Easton and Grove City areas which started in June. They need to flip then switch Posted via Android Central App

Goto the following to find out,
http://s4gru.com You can also look at the Sensorly maps to see if anyone has detected a signal close to you. Now to add the above to every one of your posts below.

s4gu.com is a great site with great information and a bunch of knowledgeable posters and writers but be warned, don't bash Sprint there they don't like that, even if you've posted many times before and have had and still have Sprint for MANY years. I was just trying to state fact and show that the Average customer is frustrated with this roll out. I'm in a a sprint roll out town and have been for a year. 4g is not official yet and it's been a year. It is so choppy (4g) throughout the town its not worth having LTE even on.

I just drove across the country Sprint was real bad in Ohio i was in Mason 3g was bad no 4g in sight Florida north had decent 4g Tampa area Georgia had good data 2 Texas was pretty good in the big city's but between San Antonio and El Paso it was real bad Utah also sucked big time Salt lake city area IM in so Cal now 4g sucks in Anaheim i only get one bar at my house down the street it gets better might be the phone my wife has Note 2 gets better 4g then my Htc One

And when will Ohio join the party officially, not testing officially Posted via Android Central App

Still no Frederick, MD.
AT&T & Sprint are just terrible in that area.

I was going to make the same comment. Hagerstown has it and I'm like WTF??? There are even good spots down 270 in the Rockville/Bethesda are that are lit but not official. I was able to stay on 4G from Rockville (going 270N) up to Exit 22 which is about 12 miles from Fred. Sprint kills me with their rollout but maybe there are some things over my head that I don't know that would help be better understand the slow pace and the seemingly random markets that get lit.

Here is the difference and I am not sure it pertains to Frederick. Most of MD, parts of PA (central) and going further south are being upgraded by a different company who really was aggressive with getting it done. The rest is done by either sprint or other not so great vendors. I have great LTE and it came early ----------------------------------------------------
My S-Pen went through hell to deliver this important message to you

Warner Robins, Ga...FINALLY!!! After almost four years!! If not for the WiMax debacle, Sprint would be leading the LTE game. But that's a conversation for another day.

Wimax was a lose /lose. They had to do it because they would have lost the spectrum, they had to do it in Wimax because LTE was not totally developed yet. ----------------------------------------------------
My S-Pen went through hell to deliver this important message to you

I live in philly lte is everywhere so don't no what u mean by pathetic. . Posted via Android Central App

Was in Syracuse NY 2 weeks ago and got LTE on my HTC One, download speeds as fast as 21 mbps.
Getting closer, hopefully by end of year.

Will compare with T-Mobile to see where they have LTE in respect to the above list.

Still no 4g in phoenix even though it's one of the biggest cities in the country... Posted via Android Central App

you're wrong -- LTE exists in all over Phoenix metro, just depends where you live.... -- sensorly.com -- have LTE every weekend I go up there Posted via Android Central App

Clovis New Mexico gets LTE but not Albuquerque that seems very strange. Posted via Android Central App

I thought I was seeing things. I didn't remember commenting here, then I realized you took my avatar. Creepy and flattering all at once. Posted via Android Central App

I am just getting 4G in upper Delaware, but I guess they are just testing it at the moment

Sprint is just a joke...can't wait til I can move my other two lines over to AT&T.

Say that a year from now.....jeesh, so many uneducated a$$es on the internet.

Well to be fair he did say "Sprint is a joke" not "Sprint is a joke a year from now" ...

That's the thing, that has always been the song sung by Sprint and people that support Sprint. That's what I was told when I got my OG Evo. Wait for wide wimax roll out, it's going to be great. Wait for 4G LTE, it's going to be great. blah blah blah, by far and away the worst cell phone company.

Exactly, I'm so tired of the Sprint groupies. Been three years going on four hearing about great Sprint's network is going to be, eventually, maybe, someday.

I don't know, I just clocked 23.78/7.91 this morning before leaving the house.

I am not going to tell you what is best for you, just as I am not going to listen to others tell me what is best for me. Where I live, Sprint is a good choice and considering I use up around 8-10gb a month, sometimes more, it is the best option for me. Sprint may not be the best option for you, only you can make that decision. Don't let others tell you where to spend your money.

I get great coverage here in central Florida.

@lennyj17: Why would saying that Sprint is a joke make him/her uneducated? I'm about to drop Sprint for T-Mobile or a MVNO on T-Mobile's network. I've been fed the same BS sales pitches like you have from Sprint sales & customer service reps for over 10 years now. That's great you are gonna ride out this train wreck, but so many others are done paying for sub-par service in their area. With ridiculous comments like the one you posted above, you come off as the uneducated one.

People have been saying the same thing for 4 years. Just wait until wimax is rolled out. Wait until LTE is rolled out. Give it a few months. Wait until next year. Yeah, have fun with that unlimited data at 0.3 Mbps.

I love that Phoenix has LTE, luckily I'm moving there right now... I knew Tucson would never get LTE lol Posted via Android Central App

Yay Pensacola! Maybe when new phones come out Phil will stop ranking on Sprint :P

Why would ANYONE stop bashing Sprint? They are so pathetic, its sad.
I tried calling customer care to pay a bill and they couldnt even do that. Im just...We are a T-Mobile & AT&T family now and am happy. AT&T does have better service between the two in SoCal (O.C. and L.A.)

Green Bay, WI had had a quiet upgrade and rollout. I think it's supposed to be official on the 31st but is been pretty good all over the city most of October. Posted via Android Central App

I drove from Madison to Eau Claire last weekend and mapped it with Sensorly. There are a whole bunch of 4G LTE areas along I94 with strong signal.I think a lot more of WI has Sprint LTE than what Sprint has admitted to yet.

I agree. Maybe they want to squash bugs before officially announcing. This way they can ignore complaints from people fortunate enough to get the signal. Posted via Android Central App

I'm definitely rooting for Sprint as we need healthy competition amongst the carriers in the States. That said, Tmobile is the only one really trying to shake up the industry. There's a lot of money to be made while being transparent and without being overly expensive or restrictive.

I couldn't agree more. Healthy competition among carriers is even more important than competition among device manufacturers. Unchecked carriers have the power to really put the screws to you, especially as it is now, when a very large number of people only have two really practical carrier choices.

Loving my unlimited LTE on Sprint. No complaints here. Got before it went official last year. Posted via my Samsung Galaxy Note® 3

Every time I don't see Salt Lake City on this list I die a little more inside. AND THEY'RE STARTING TO MANEUVER AROUND ME!!! Washington and Oregon both get it this time? Ugh, why me... The Unlimited data will be fantastic...if I ever have fast enough data to take advantage of it......

Spokane getting Sprint LTE isn't exactly the same as "Washington" getting it.

Salt lake does.. Sensory.com Posted via Android Central App

This is crazy. I live in Cleveland Ohio and have a Samsung galaxy s3 (not a cheap phone or cheap radio) and have Wi-Fi at home, when I turn off Wi-Fi I get 4g lte fir about a mile radius around my home but I work in downtown Cleveland where there's no 4g lte. How do you not have lte downtown where there's more people concentrated than any other party of the city 8am-6pm than any other party of the city. I looked up the map the other day and that's just a lie. A bold faced lie. All I want is the service they brag about, nothing more than what's advertised Posted via Android Central App

yeah tell me about it.
At least you have LTE at your home. LTE coverage stops 1/2 mile driving towards my home. I saw LTE for a split second on 271/Mayfield, I see it a lot near Libby/Warr. Ctr. But Ohio is getting no love right now it seems

If anyone's interested in how this list compares to T-Mobile: http://pastebin.com/anEbL5C5

I am definitely keeping my eye on Sprint and their LTE rollout. I need a fallback for when Big Red finally yanks my unlimited data. It will be a sad day but hopefully Sprint will have thorough LTE coverage by then. Posted via Android Central App

Wow I can't believe people aren't getting 4G, I'm on Verizon and is 4G every where I go. Not knocking though Posted via Android Central App

Same here I get LTE on Verizon even in places where people don't have teeth!!! It may be capped but what good is unlimited if you can't use it right?

What good is fast speeds when you have to constantly worry you are going to go over your limit? It is kinda sad all my verizon friends have to find wifi otherwise they panic.

Woot Martha's vineyard. LoL I'm covered most places I go in MA so I'm good. I would like some NH action though. Posted via Android Central App

I'm still waiting for y'all to list "the other half of my town." When I contort my body in unnatural ways or simply drive into town I get it. When I sit on my ass in front of the TV, I don't.

Instead of firing up other markets, why don't they come back and make current markets actually good? In Austin, my Sprint friends on Android and iPhones barely get LTE anywhere. Their LTE is on 800mHz whereas their 3G is on 1900mHz. You'd think that, with decent cell tower coverage, their LTE would dominate - but it doesn't.

Considering Sprint has not released any phones which currently support LTE on the 800 frequency it would be impossible for anyone using a phone to access it. And that's IF it's even rolled out yet on 800. They have been rolling out LTE on 1900 and LTE does not have the range of 3G.

Saweet!!!! No wonder I have been getting better service the past week in Santa ana!!! Thanks sprint!!!
Now upgrade my Galaxy Nexus to 4.3!!!!! Posted via Android Central App

Wow I can't believe we finally got LTE over here. Posted via Android Central App

B/S! I'm in ft. Myers FL and the 4G spotty as F! Posted via Android Central App

Anybody who signs a contract with Sprint = Suckers.

Nah. Not everyone. A lot maybe but not all. If it's fixed in your areas, it's a really good value. It's not best but it's not priced like it.
It's not worst but it's not priced like it.

It's simple people. If Sprint has great service and LTE in your area go with them. If Sprint sucks in your area go with someone else! Go Hokies!

No 4G in Virginia AGAIN.... Posted via Android Central App

They released 4G LTE here in Oklahoma City and it is spottier than a dalmatian, at times we didn't even have data period & when we did have LTE it was 2Mbps up and 0.08 down. Sprint's price plans are competitive and unlimited is awesome IF you can use it. What good is unlimited data when it is unusable????

Good Job Sprint!
__________________________ T-Mobile... Forever.

No LTE in Chico/Oroville, Marysville/Yuba City, and Sacramento!!!! What a bunch of dumbasses!!! Posted via Android Central App

Been with Sprint for 15 years. 4G wimax was awesome in San Antonio. I upgraded to a Note 3 and LTE has been abysmal. I'm getting great reception (dBm, etc), not switching to 3G, but speeds are horrid. It's not even usable. Posted via Android Central App

next year im done if things dont improve going the Nexus route

Yeah, I've been a Sprint user for almost 4 years now here in the Chicago area. At first I was getting 10-20mbps, now it's more like 4-5mbps. Not terrible, but I'm wondering why it's gone down over the last 3-4 months. My contract is up next June so I'm taking a wait and see attitude. Posted via Android Central App

Virginia gets about no love from Sprint 4G. Posted via Android Central App

there is NO 4G in Paris, TX.! It is like everything Sprint has said, not true.

Still no Denver, CO. Wow. The promises keep coming, but the still fail to deliver...

Sweet hope it means better than 4mbps down in my area Posted from My GNote 2 via AC App

Nothing in the DC metro area. Sprint, remember, your headquarters used to be in Herndon? YOU OWE US. Well, okay. "Us" is inclusive, and I'm on T-Mobile. But still.

Slowly being rolled out here in Springfield Missouri, should be done by the end of November, before 4G their data speeds were comparable to a 56K modem, pathetic. Posted via Android Central App

Yet.I hope for virgin. We been having more 4g in louisville Posted via Android Central App

I sware I'm not bashing sprint but I'm so happy I switched to Verizon. Yeah I pay a little more but you know what??? It's worth every penny. You get what u pay for. And that's the truth. Posted via Android Central App

still no LTE in denver, i really hope sprint goes bankrupt for shady business practices! almost 2 years since they sold me a LTE capable phone and nothing yet, their 3g speeds are worst than 2g
Android Central Newsletter
Get the best of Android Central in in your inbox, every day!
Thank you for signing up to Android Central. You will receive a verification email shortly.
There was a problem. Please refresh the page and try again.