Sprint expanding LTE roaming to more rural and regional carriers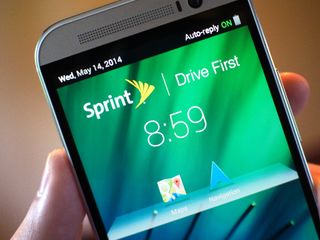 Sprint has signed agreements with 12 carriers to expand the LTE footprint of everybody involved. The dozen carriers, all smaller regional and rural networks, cover 34 million Americans not touched by Sprint's fledgling LTE network. The roaming agreements will expand Sprint's LTE coverage into those areas, as well as giving those carriers access to Sprint's network.
The carriers involved include: C Spire Wireless, Carolina West Wireless, Flat Wireless, Illinois Valley Cellular, Inland Cellular, James Valley Telecommunications, Nex-Tech Wireless, nTelos, Phoenix Wireless, SI Wireless dba MobileNation, SouthernLINC Wireless, and VTel Wireless.
The agreement will bring additional Sprint LTE coverage to 325,000 square miles spread across 23 states.
Sprint's partnering with local carriers has long been part of their methods. Does the spread of Sprint LTE coverage help your perception of the carrier's network?
Source: Sprint
Get the Android Central Newsletter
Instant access to breaking news, the hottest reviews, great deals and helpful tips.
Derek Kessler is Special Projects Manager for Mobile Nations. He's been writing about tech since 2009, has far more phones than is considered humane, still carries a torch for Palm (the old one), and got a Tesla because it was the biggest gadget he could find. You can follow him on Twitter at @derekakessler.
Take care of cities first. Was in Panama last weekend and I had one bar of 3G in my hotel room. Posted via Android Central App

I was just in Panama City Beach. AT&T, Verizon and Alltel all had 1-2 bars at the condo I was staying at. We had a Sprint powered mifi with us too, all worked fine with low bars. I chalked it up to the fact that most of the cell towers were more inland to help protect them from hurricanes.

That's good news! Expansion is always nice to hear.

One bar of 3g as I type this from my NoVA office next to a window. It needs work to say the least. Posted via Android Central App

LOL right there with ya bud.

Typical Sprint, giving LTE to corn and cows while I still can't even get decent 3G data in the downtown area of my city!

Why should rural areas suffer? The entitlement mentality of those who live in the city is sickening Posted via Android Central App

Cities are more densely populated and it makes sense to cover them first. But it's still good to see expansion, even if it is in cow country.

Yeah dood, it's just a simple numbers game. One tower in the sticks helps like 10 people, one in the city helps like 1,000. If you want all the creature comforts, dont live in the country LOL. It's a capitalistic society, it's common sense. More people means more customers. If anything, YOUR mentality implies an entitlement mentality... "it makes no sense that i should have good service, but i WANT it, gosh dernitttt"

What is this 3g you speak of? I get great 4g on Sprint. Posted via Android Central App

+1 Posted via Android Central App

+4 sorry I had to. Posted via Android Central App

+8 figure I would keep it going.

+16 and I used to have sprint Posted from my Nexus 7 2013 or Samsung galaxy S5

Clearly you don't get the meat of this story - they signed agreements to piggyback onto other rural carriers so that they can focus their own network upgrades on the more metropolitan areas. These other regional micro-carriers already covered the territory and are making it easier and cheaper for Sprint to provide LTE coverage than if Sprint were to build out the network themselves.

This is very smart of sprint. **Was it over when the Germans bombed Pearl Harbor? Hell no!**

Bone up on your American history, that would be JAPAN not Germany but thanks for playing Jeopardy...

That's his signature. It's a line in a movie. Posted via Android Central App

...it's a quote from Animal House... smh

Bone up on your movie history. Fat, drunk and stupid is no way to go through life son. ; )

Its not? **Was it over when the Germans bombed Pearl Harbor? Hell no!**

Im not sure of your education but Germany never bombed pearl harbor... As for the article... Sprint I'd only suckering more customers. My HTC M8 get only 2bars and 3G.. I'm in Philly by the way! Japan bombed pearl Harbor

First of all, it's a movie quote and second, did you bother to read the other comments below my first one??? **Was it over when the Germans bombed Pearl Harbor? Hell no!**

Leasing tower access from regional carriers means that they don't have to build towers in those regions themselves. That actually frees Sprint up to spend more time and energy on expanding coverage in cities. But hey, don't let common sense get in the way of your need to whine.

You obviously didn't even read the article. Sprint isn't installing the equipment in these areas, the local rural carriers are for their own customers. Sprint will simply be allowed to roam on these LTE networks without having to do the CAPEX work to launch in the area. In exchange Sprint will allow these carrier to roam on Sprint, furthering their own coverage as well.

Nope, they updated the very few towers in my area to LTE but haven't added any towers and so I now have LTE that goes in and out (mostly out indoors) instead of 3G that went in and out. Out doesn't help now matter what the speed.

Does SPARK have anything to do with this?

Southern LINC??? They're an iDEN carrier operating in the SMR band. For high-speed data, the few data-capable phones they offer (maybe just one phone) use AT&T's network. Unless they're about to introduce some LTE handsets, I'm not sure what this gets their customers. And, unless they're about to deploy LTE in a band other than SMR, then I'm not sure what this does for Sprint customers.

http://www.southernlinc.com/pressroom/83-southernlinc-wireless-announces... A press release back from Sep 2013 regarding their LTE network plans. http://www.rcrwireless.com/article/20130924/carriers/southernlinc-set-fo... And an article from RCRWireless.

Interesting! Thanks for the links. So they're going to try to deploy LTE on their 10 MHz slice of spectrum while continuing to run iDEN. I'm guessing speeds are going to be throttled down compared to what you see on Verizon and AT&T.

Depending on guard bands, etc. they may be using either a 5x5MHz FDD carrier or a 3x3MHz FDD carrier like Sprint will need to do with 800MHz in some constrained markets. Sprint's LTE deployment is a 5x5MHz carrier on 1900MHz so if that is the route they are going, the service should be relatively similar technologically. They'll likely need large backhaul upgrades just like Sprint did (going from 2.5G iDEN to 4G LTE is a big step with much higher bandwidth demands for backhaul). Unless these backhaul upgrades are already underway, or have been planned ahead of time with scaleable backhaul the last few years, this will likely be where the delays come from (just like many of Sprint's LTE delays, despite the hardware for LTE being installed at the same time as the new 3G equipment). Verizon and AT&T I think are deploying 10x10MHz carriers wherever possible, so yes it will be slower than that. SouthernLinc however doesn't really have spectrum anywhere for a higher-bandwidth option (like Sprint Spark for instance, or Verizon's XLTE). So their offerings will be fairly limited by keeping the iDEN network operational for so long (2020). Unless they can migrate enough users off of iDEN to reduce spectrum needs (like Sprint did prior to the shutdown to start launching 1x800), what they launch with will likely be the high end of their options for quite a while.

Go Sprint Mobile. Everyone complaint now about coverage either way needs to realize the merger is a good thing Posted via Android Central App

My 3G cuts out Posted via Android Central App

Not unless you can guarantee that I will have 4G LTE in Orange County,NY without an increase in price.

Nope because once again nothing ever improves with sprint in the tri state area of Sioux city Iowa, Nebraska , & South Dakota. Its the net to zero service as you can get poor coverage but still cheaper than verizon an att.

Where???? LOL just kidding.

Sprint doesn't serve Sioux City. The closest sprint tower is in Decatur.

Sprint really doesn't serve Sioux City. The closest sprint site that I'm aware of is in Decatur. There is a huge gap in Coverage on I-29 until you get up to I-90. The dark green gives you an idea of where they actually intend service in Nebraska and Iowa (there is no native South Dakota coverage). http://coverage.sprint.com/IMPACT.jsp?ECID=vanity:coverage

I live in the Sioux city area we have a store and as they explain it its called an unincorporated area (light green) where the dark green sites are cooperate own. that's why service sucks but they'll take your money anyway. and you'd think being on the interste29 they would continue the service but it stops halfway up from Omaha and then starts up when you get to Sioux city, and there's no T-mobile here so the merger if it happens will not help us at all.

Sprint how about getting some 4G LTE to Orange County,NY

So they're doing the smart thing and spending their time in the cities where it matters more Posted via Android Central App

I left sprint happily about a year ago and well...I'm just happy to see they are trying to make something happen but stay away from t mobile...please lol Posted via Android Central App

I have tmobile and love the service. Constantly getting 15+ Meg down service while on lte, as high as 40. Could be because I'm in a city (DFW) but when I had sprint I was getting 3meg on lte with dropped calls all the time. Posted via Android Central App

Better of with metropcs then with sprint bull crap all the time. Posted via Android Central App

Awesome! Exactly what they need to do. Service has never been better with sprint the last few months in my area Posted via Android Central App

"help your perception of the carrier's network?"
HECK NO!... Won't fool me Sprint!

You are a daft twat Posted via Android Central App

At least they're trying to expand, im sick of their 3g speeds Posted via Android Central App

Same here. Posted via Android Central App

Trust me all carriers lack something. Brand is a big thing and Verizon and AT&T has that. They all fail some where. I've had all of them and yes sprint is not the greatest but consistent. With Verizon if you want to keep your unlimited buy the phone outright. at&t service is great but they nickel and dime you. It's all perception and to tell the truth the big two are scared of sprint possibilities so the legislate to keep alot of things away from sprint. I see softbank plan and its a good one. Posted via Android Central App

Just sign an agreement with Verizon and you wouldn't have to deal with a bunch of little guys. It's a win win (also a win with customers). Posted via Android Central App

Does this deal include all of the MVNO that are on Sprints network? Posted via Nexus 7

MVNOs don't roam on 3G so I doubt it.

Its about time sprint... Posted via Android Central App

nTelos has zero LTE coverage in Virginia. Not really sure how that qualifies as an expansion.

I have full LTE, Spark & HD voice in S. E. FL Hypoluxo, Lantana, Boynton Beach. 3+ bars inside and 12-31 Down on internet even though I use WiFi most of the time. I also am able to use Sprint Mobile as my land line over a year and a half. Mind you being in a condo on the water the build. is reenforced concrete and still the HD voice is super clear unless I mess with certain headsets. Using an HTC M7 for past year but my HTC EVO 3D was great as well.