Sprint adds 36 more countries to its international roaming add-ons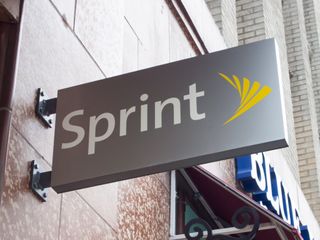 Sprint has announced that it has added 36 new countries to its Open World and Global Roaming add-ons, allowing users to take advantage of affordable calls and data, along with free texts when venturing around the globe. Here's the list of new countries added in the latest expansion:
Austria
Afghanistan
Bangladesh
Belarus
Belgium
Bolivia
Bulgaria
Cambodia
Croatia
Estonia
Finland
Ghana
Hong Kong
Hungary
Iceland
Indonesia
Kenya
Liechtenstein
Luxembourg
Macau
Macedonia
Malaysia
Republic of Malta
Montenegro
Netherlands
Norway
Philippines
Poland
Rwanda
Serbia
Singapore
Slovenia
South Africa
Taiwan
Thailand
Turkey
To recap, Sprint's Open World add-on provides free calls, texts and 1GB of data in Mexico, Canada and countries across Latin America, along with more affordable rates for other countries around the globe. The Global Roaming add-on, however, gives customers unlimited data (up to 2G speeds), unlimited texts and call rates of 20 cents per minute for a host of countries around the world. Both add-ons are free, and you can find the full list of covered countries at Sprint's Open World and Global Roaming sites.
More: International data overseas: How the U.S. carriers stack up
Source: Sprint
Just used some of that data in the Dominican Republic; awesome! Posted via the Android Central App

Look ma, no gimmicks Posted via the Android Central App

Nice, sick of T-Mobile cult Posted via Nexus 6 running on any data plan I want

So am I. In fairness, since I moved and switched to fi and screwed my activation up, I have been exclusively on tmo. The hspa sucks but the. Let is much better here than in Harrisburg. I cannot wait to get back with sprint though Posted via the Android Central App

I asked you in a earlier post how Fi was going for you. How are you stuck on T-Mobile towers? Maybe their signal is superseding Sprint. Lol, probably not. Posted via Nexus 6 running on any data plan I want

I screwed up the activation process which in turn somehow locked the sim to T-Mobile. Well more accurately sprint has locked me out of the network. I missed you asking me about fi. I have to say they do customer service so right! I have never had to wait more than a minute, the front line guys actually know what the hell they are doing and not just reading off a script. I have been on it since the 2nd and I have had only one dropped call due to switching. I would honestly blame that on the WiFi provider more than the service. That place always had crappy WiFi. Once I am able to get back on both networks I will rerate it but even just on the one I have to give it a solid A. Posted via the Android Central App

So you finally got a nexus? Good for you. Welcome to the stock Android masher race. Posted via the S6 Active

Don't let him fool you, only because he has to use it for some reason. Lol Posted via Nexus 6 running on any data plan I want

No I bought is straight up. If you want to put a reason to it, you can blame project fi. Miss my note Posted via the Android Central App

You don't like the Throttle On Network?? Posted via the Android Central App

T-Mobile did this first. Pretty much the exact same way too. Posted via the S6 Active

But sprint didn't put a show on for it. They didn't do much more than announce it and give back to their customers. Oh and they arent idiots Posted via the Android Central App

Well you thanks the government for that mess. Tmo should have been gone a year ago and I have confidence the wave they are riding is gonna crash soon. Posted via the Android Central App

You been saying that for years still hasn't happened Posted via the S6 Active

I have a positive outlook. They are playing with the cash flow in an unsustainable model. It is not a quick process. If the Sprint deal would have gone through all would have been fine, but they are putting out way too much and continuously adding more burden to the network with little in return. Posted via the Android Central App

1. Not sure accurate these numbers are.
2. Sprint $15 billion (over the next three years)
T-Mobile $4.7 billion
So isn't sprint just spending $5 billion per year or am I missing something?
As behind as Sprint is in coverage and subscribers (to AT&T and VZW) and having money they aren't exactly spending much on upgrades either.
They've spent a little bit more than T-Mobile.
3. site is kinda sketchy

I'm not a fan of anyone. I'm not even a T-Mobile customer. I did have great coverage with them during my year and a half with them but I have no loyalties. Site was sketchy because they want my email address to tell me about a top secret trade secret that keeps Warren Buffett up at night. I mean im kinda curious since I read the whole thing but I draw the line at asking for my email address. Posted via the S6 Active

The only thing you have not mentioned in this discussion is the cost per customer. That's where I say that the way tmo is going is unsustainable. It is off the charts for a major Mobile company. They are spending a huge amount to get and keep customers. Like you said the money is about gone and they cannot keep up at the pace they are at. Posted via the Android Central App

So has T-Mobile become the Apple of carriers for some? Posted via the Android Central App on my Frost Nexus 6P

I hope the next country Sprint offers coverage for is the United States of America. I travel there often and it would be so nice to use my phone and data. Posted via the Android Central App

That's why I left them Posted via the S6 Active

+1 If you're reading this, Sprint worked today!

Don't know what your home country is but in the US sprint is great Posted via the Android Central App

NOw you're just full of it. You used to claim they were good in your area and now you're claiming they're good in the whole US?
FOH. If that was the case why would I ever leave? $130 for 2 lines with unlimited data and text plus 1500 mins and 2 "free" phones every 2 years.
That's 1 hell of a deal so clearly they weren't good in my area in the USA if I walked away from a deal like that.
I'm paying AT&T $108 now but I don't get "free" phones and the data is capped at `15GB.
Small price to pay for SIGNIFICANTLY better coverage (In my area)

I thought you had T-Mobile??? Posted via the Android Central App

I did. I thought switching to AT&T would fix 2 dead spots I encounter on the train. it didn't. It's an underground train tunnel.

They are excellent everywhere I have been in the US. The original poster kinda implied they suck. Sprint is still third in terms of coverage. Posted via the Android Central App

4th based on my experience Posted via the S6 Active

Second based on mine Posted via the Android Central App

which is why you're still with them right?

Yes it is. Fi is an experiment and it still runs on the fantastic sprint network with the occasional helping hand of tslo Posted via the Android Central App

I want to take your word for it but both t-mo coverage maps and rootmetrics show that area as having good coverage
Rootmetrics > some guy on the internet who might possible be paid by Sprint to spread propaganda.

Unfortunately in Cleveland it's still the same network for the last 12-18 months. Nothing has changed. Kind of stupid really.

Yeah that's what I have with T-Mobile. But it is going on 3 years in Harrisburg, PA. Nothing changed, just suck Posted via the Android Central App

Is it still 2g there? Posted via the Android Central App

Once you get a mile away from the capitol building, yeah it is that bad. Posted via the Android Central App

a mile in which direction? How far is Penbrook from Harrisburg?
Looks like LTE from Harrisburg to Penbrook to Rutherford.
That has to be more than a mile right?

Long overdue..... Posted via the Android Central App

All carriers have their shortcomings. I travel all across the USA. I have Sprint for personal use, a Verizon govt phone, and T mobile hot spot for my business. They all lose signal somewhere. Posted via Android Central App

Of course, but this is a some more than others thing Posted via the Android Central App

Agreed. Every carrier has a lack of service in some part of the country. Posted via the Android Central App

As a truck driver travel all lower 48, and some of canada. Verizon hands down has the best covarage what carrier I use. Dead spots in some areas AT&T is second it's a toss up between Sprint and T-Mobile. Depends what city you in. All I know when my husband rides with me he has 2 phones one for work and other for himself one is Sprint other is T-Mobile. This is what I here most of the time "can I see your phone, mine has no signal" Posted via the Android Central App

Their main website is horrible... Impossible to see all roaming available countries. The prices and all details and how to order when we are located in another country to get the nano sim at home... Lots of things that stupid American people don't mind at all so their websites are just rubbish (used my mobile phone to check their horrible website). Posted via the Android Central App

I love Sprint. Been with them for 15 years with no issues. Agreed, therw website is one of the worst & choiice of phones is pretty pathetic. I prefer going to their store as there are usually more choices. Posted via the Android Central App

T-Mobile is actually doing quite well. Sprint is old and outdated, and that commercial.... Sprint has faster data than Verizon and att, lol. It's not about speed, its about latency and Sprint is garbage for both. I have a sister in law just got new iphone6 and when in 4glte area, the speed is slow as a snail... YouTube buffers forever. Her and her husband said, I wish we would listened to you and gone with T-Mobile. They are going to T-Mobile this month, T-Mobile will pay to get them out of the 2 year contract with Sprint. http://news.investors.com/technology/010616-788379-tmobile-subscriber-gr... Posted via the Android Central App
Android Central Newsletter
Thank you for signing up to Android Central. You will receive a verification email shortly.
There was a problem. Please refresh the page and try again.