Spotify to halt political ads on its platform next year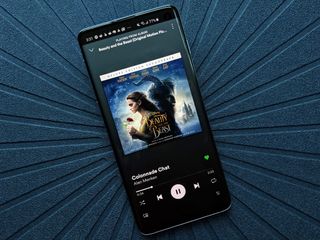 (Image credit: Android Central)
What you need to know
Spotify says it will "pause" political advertising on its platform in early 2020.
The company will reintroduce political ads to its platform once it has all the resources necessary to "responsibly validate and review" them.
Twitter banned political advertising on its platform last month, while Google's new policy on political ads will come into effect on January 6.
After Twitter, Spotify has now announced its plans of banning political advertising on its platform. Unlike Twitter, however, Spotify will only "pause" political advertising early next year, across its ad-supported tier.
The move will only apply to the U.S., since the company does not run political ads in any other country. Spotify says it had to take the decision as it currently lacks the systems and tools require to review political ads.
The company said in a statement sent to Ad Age:
Even though Spotify hasn't revealed exactly how much revenue it generates from political advertising, a person familiar with the company's advertising business told Ad Age that it's not a significant revenue generator. Spotify reportedly makes a lot more money from entertainment ads for movies and shows.
Spotify's decision to "pause" political ads on its platform comes just a few weeks after Twitter announced a permanent ban on political advertising. Google, on the other hand, is cracking down on political advertising with a new policy that limits audience targeting to just age, gender, and general location. The new policy is set to come into effect worldwide on January 6.
That's not fair. Millenials will have not idea how to vote, or do anything for that matter, if someone doesn't tell them what's "on trend."
Android Central Newsletter
Get the best of Android Central in in your inbox, every day!
Thank you for signing up to Android Central. You will receive a verification email shortly.
There was a problem. Please refresh the page and try again.