Smart Notice on the LG G3 - what is it and should you use it?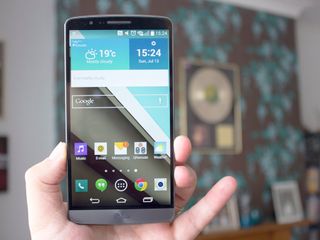 LG is trying to help you through your days with Smart Notice, but is it worth your time?
What's the best way to describe the LG G3's Smart Notice widget? Think Google Now, but much scaled down, and you're on the right sort of track. It's main purpose in life is to deliver you information before you need it.
But does it live up to that, and is it worth keeping LGs widget permanently on your homescreen?
The official run through
What does it do?
While it might be like Google Now, Smart Notice is nowhere near as full featured. There is, however, still a pretty lengthy list of features on offer. Including:
New contacts - Provides a card when there are frequent calls made to a number not in your contacts asking you if you'd like to add it
Callback reminders - Reminds you to ring back those numbers you declined
Battery saver - Reminds you with a card when your battery is getting low
Birthday notifications - Never again forget those important birthdays
Smart Cleaning - Gives you a heads up when it thinks you might want to reclaim some of that space taken up by temporary files. More on Smart Cleaning here
Memo reminders - Notify you on time and location sensitive reminders
Smart Tips - Already occupies half of the Smart Bulletin screen, but just in case you need an added tip here and there
LG Health - Gives you status updates on your LG Health activities. More on LG health here
Traffic notifications - Tries to help you stay clear of the congestion on your commutes
Weather alerts - Gives you a little more information on the weather, and warns you if it's going to turn bad out your way
Plenty on offer, then. The biggest problem is that there are a bunch of other applications on the G3 that you're going to already be using to manage most of what Smart Notice gives you.
So, should I be using it?
Unless you really, really like the appearance of the widget, you're not going to be missing out. If you're using things like LG Health and Smart Tips you're going to be doing it using Smart Bulletin already. The additional weather information you get in Smart Notice is no substitute for just looking in even the stock Weather app on the phone. And you're going to be using your calendar and Google Now to better effect for some other bits.
Oh, and with it removed from your home screen you might even notice things become a little snappier. It's a nice idea, but by no means a must use.
For more, see our LG G3 help page, and swing by our G3 forums!
Get the Android Central Newsletter
Instant access to breaking news, the hottest reviews, great deals and helpful tips.