Smart Notice on the LG G3 - what is it and should you use it?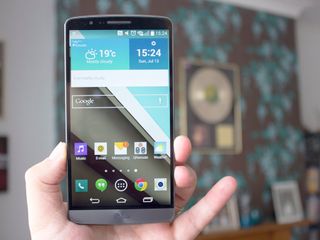 LG is trying to help you through your days with Smart Notice, but is it worth your time?
What's the best way to describe the LG G3's Smart Notice widget? Think Google Now, but much scaled down, and you're on the right sort of track. It's main purpose in life is to deliver you information before you need it.
But does it live up to that, and is it worth keeping LGs widget permanently on your homescreen?
The official run through
What does it do?
While it might be like Google Now, Smart Notice is nowhere near as full featured. There is, however, still a pretty lengthy list of features on offer. Including:
New contacts - Provides a card when there are frequent calls made to a number not in your contacts asking you if you'd like to add it
Callback reminders - Reminds you to ring back those numbers you declined
Battery saver - Reminds you with a card when your battery is getting low
Birthday notifications - Never again forget those important birthdays
Smart Cleaning - Gives you a heads up when it thinks you might want to reclaim some of that space taken up by temporary files. More on Smart Cleaning here
Memo reminders - Notify you on time and location sensitive reminders
Smart Tips - Already occupies half of the Smart Bulletin screen, but just in case you need an added tip here and there
LG Health - Gives you status updates on your LG Health activities. More on LG health here
Traffic notifications - Tries to help you stay clear of the congestion on your commutes
Weather alerts - Gives you a little more information on the weather, and warns you if it's going to turn bad out your way
Plenty on offer, then. The biggest problem is that there are a bunch of other applications on the G3 that you're going to already be using to manage most of what Smart Notice gives you.
So, should I be using it?
Unless you really, really like the appearance of the widget, you're not going to be missing out. If you're using things like LG Health and Smart Tips you're going to be doing it using Smart Bulletin already. The additional weather information you get in Smart Notice is no substitute for just looking in even the stock Weather app on the phone. And you're going to be using your calendar and Google Now to better effect for some other bits.
Oh, and with it removed from your home screen you might even notice things become a little snappier. It's a nice idea, but by no means a must use.
For more, see our LG G3 help page, and swing by our G3 forums!
Android Central Newsletter
Get the best of Android Central in in your inbox, every day!
Didn't think it was that good Posted via Android Central App

It is not really necessary. I have been using it for a few weeks and it is a resounding "blah" It would be awesome if Google Now wasn't around, but it is just redundant since GN does exist.

Exactly Posted via Android Central App

Anyway to get that with a 3rd party launcher? I didn't think so but wanted to see. Google Now launcher ftw

Takes up too much of the home screen! I want to be able to see my 4K wallpaper!

Yeah it annoyed me so I disabled it. Kept telling to call my mother back. Posted via Android Central App

Removed it the instant I switched on the phone. Posted via Android Central App

I ran it for about a half day when I got the phone. Turned it off and haven't looked back. I don't think it is bad per se' just was not needed for the information that it brings, the implementations that they speak of in this article are all superior for my needs as well. Loving the phone overall however! Posted via Android Central App

Apex/Nova with Chronus Flex Widget and Google Now does the job for me.

I found the weather alerts to be useless. They are usually wrong and generally contradictory to the forecast, or completely indecipherable. A common one seems to be "temperatures will change so dress accordingly". No clues as to if the change will be up or down.

It's useless but it's beautiful, so I keep it.

I like the weather page on my home screen but it is gone...how can I get it back

Click the Circle button at the bottom of the home screen (the one with 6 dots in it), go to the 'Widgets' tab at the top, keep scrolling until you find the weather Widget and then hold it down. The phone will then show a preview of your home screen and you can drag and drop the weather app to where you want it :)

Just released in an article by phone arena, there is a security breach in LG G3s smart notice. The article is called "Newfound security hole in the LG G3 made user data on it prone to intruders" I don't want to scare anyone, but definitely make sure it you use smart notice, you download the patch. LG made a match immediately after finding out. Posted via the Android Central App
Android Central Newsletter
Thank you for signing up to Android Central. You will receive a verification email shortly.
There was a problem. Please refresh the page and try again.