Sennheiser Momentum True Wireless 2 vs. Sony WF-1000XM3: Which should you buy?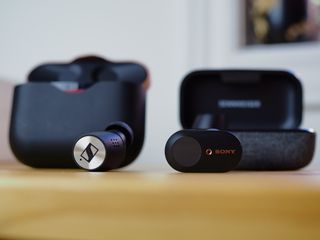 (Image credit: Daniel Bader / Android Central)
Sennheiser Momentum True Wireless 2
Sennheiser made key upgrades to its first attempt at true wireless earbuds with this second iteration. Much improved battery life and active noise cancelation (ANC) underline what is already one of the best truly cord-free audio experiences you can find.
Sennheiser Momentum True Wireless 2
Great comfort
Great audio quality
Excellent ANC performance
Improved battery life
Companion iOS and Android app
Onboard controls need work
No official sweat resistance
Expensive
Sony WF-1000XM3
Sony set its own tone with this pair of true wireless earbuds, and at their current price point, are a considerably good deal compared to others. The solid ANC performance punctuates excellent audio quality, and battery life helps the cause, though a couple of the signature features don't fully deliver as advertised.
Sony WF-1000XM3
Great audio quality
Comfy fit with right seal
Excellent ANC performance
Solid battery life
Better onboard controls
No water resistance
Adaptive sound mode needs work
Case is on the larger side
Require more adjustment
Both of these earbuds tout great audio quality but only for leisurely activities because neither are designed to handle water and sweat in copious amounts. However, with ANC support, they're built to try and block out the outside world as much as possible. Given how closely they match up, it's surprising that this tight race does end up having a winner. Let's break it down.
Hearing it all
When Sony launched the WF-1000XM3 in 2019, they cost the same as the Sennheiser Momentum True Wireless 2 cost now. That price difference may be a determining factor after all the comparisons are made here, but in any case, there are some notable points that set them apart.
Swipe to scroll horizontally
| Header Cell - Column 0 | Sennheiser Momentum True Wireless 2 | Sony WF-1000XM3 |
| --- | --- | --- |
| Durability | IPX4 | N/A |
| Bud battery life | 7 hours | 6 hours |
| Charging case battery life | 21 hours | 18 hours |
| Connectivity | Bluetooth 5.1 | Bluetooth 5.0 |
| Digital assistant support | Google Assistant, Siri | Google Assistant, Siri |
| Supported audio codecs | aptX, SBC, AAC | SBC, AAC |
| Speaker size | 7mm drivers | 6mm drivers |
| Active noise cancellation | Yes | Yes |
One of the initial standouts is that Sony has no IP rating of any kind for the WF-1000XM3. There is no water resistance of any kind, making them a risky choice for running out in the rain. Sennheiser, on the other hand, put some splash protetion onto its earbuds, so they can at least handle sustained drops without adverse effects. Sweat resistance isn't conclusive in either model, so your best bet is to make sure you clean them thoroughly after use.
Sennheiser also has an edge in battery life, audio codec support, and the size of dynamic drivers inside. It's hard to pick one of those three as being the most important aspect when deciding between earbuds, but put them all together and you have a collective improvement over the first generation.
However, Sennheiser still hasn't figured out how to properly manage onboard controls. They are finicky and often too sensitive at the wrong times — a problem Sony doesn't have with its earbuds. It's a shame because Sennheiser's companion app holds some useful tools.
All about the audio
As with any pair of true wireless earbuds, comfort is a huge factor. Both of these models don't use fins or wings to stay in place, which becomes more noticeable with the WF-1000XM3s' design using a protruding body that angles and hangs slightly out of the ear. It often requires more consistent adjustments to affirm placement. That's less of an issue with Sennheiser's earbuds, which while still big, benefit from a slightly trimmer frame to fit better than their predecessor did.
Fit and comfort are naturally subjective because every pair of ears are different, but getting a good seal is vitally important to appreciating audio fidelity.
Where Sennheiser has an edge is in the overall audio picture. The slightly larger 7mm drivers mean the Momentum True Wireless 2 don't have to push as hard to deliver the same power. Additionally, they work with all three of the main Bluetooth codecs, including aptX, ensuring higher quality when listening on Android phones. That's not to say Sony is a slouch in this faceoff (though not supporting its very own LDAC codec is a strange choice), but Sennheiser covers more important facets that should matter to you as an Android user.
All this only gets better when you have ANC on. Unlike some headphones that drone out ambient noise to the point of slightly muffling the actual audio, there is a cleaner sound in both instances. Sennheiser's companion Smart Control app has some useful features to enhance them further, including a limited equalizer to customize the audio profile and save creations as presets.
Sony's Adaptive Sound Control feature is supposed to be dynamic by adjusting noise cancelation based on how much ambient sound the onboard microphones hear. It needs work, though, because it can easily misinterpret what outside sounds actually are. In some instances, it may mistake silence for a busy street, which you can imagine makes getting the right sound difficult.
Not to be understated is the phone call quality in both models. Talking on these is among the best you'll find on any pair of true wireless earbuds. Answering calls is easy, as is making them, including through a voice assistant. Sony gets an edge for the onboard controls, but I do appreciate how easy it is to answer a call with the Momentums by just pulling out the right earbud out of the case during an incoming call.
Color options aren't all that varied between them. The Momentums come in black or silver, while the WF-1000XM3 come in black or white.
So, which should you choose?
The primary reason for going with either of these is sound quality. If you're looking to wear something to run or work out with, do so at your own risk because there are more durable options available. It's hard to pick a clear winner when both sound good, but Sennheiser wins out for the sheer fact there's a greater level of flexibility in how you can listen to what you like most. No one has a lock on the ANC features, but Sony's Adaptive Sound Control feature, which is meant to augment that further, generally falls flat.
If money is an object, Sony comes out looking like the bargain here at a considerably lower price by comparison. Sennheiser addressed key shortcomings of its previous effort, making the high price tag more palatable than it was before, so it really depends on how much you're willing to spread out your money. You get more from the Momentum True Wireless 2, whereas the Sony WF-1000XM3 are a more value purchase.
A clear earful
Sennheiser Momentum True Wireless 2
Sound and clarity at once
Sennheiser is back with an encore and makes up for lost time by putting together one of the best true wireless earbuds with improved battery life and active noise cancelation.
Not so noisy
Turning off the noise
Sony utilizes some important features to produce great sound, reliable active noise cancelation and decent battery life to round out a solid audio experience.
Sign up for Black Friday email alerts!
Get the hottest deals available in your inbox plus news, reviews, opinion, analysis and more from the Android Central team.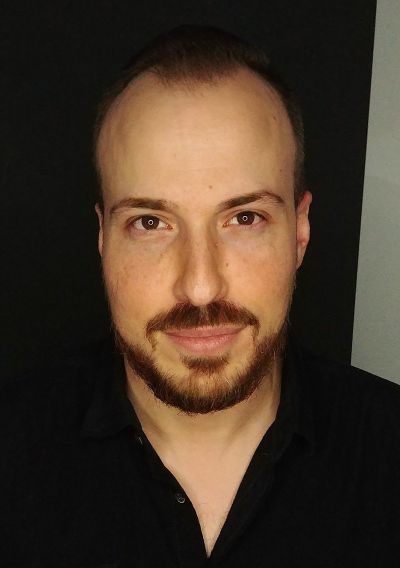 Contributor, Audio Reviewer
Ted Kritsonis loves taking photos when the opportunity arises, be it on a camera or smartphone. Beyond sports and world history, you can find him tinkering with gadgets or enjoying a cigar. Often times, that will be with a pair of headphones or earbuds playing tunes. When he's not testing something, he's working on the next episode of his podcast, Tednologic.