Samsung mobile business reportedly under review amid Xiaomi global takeover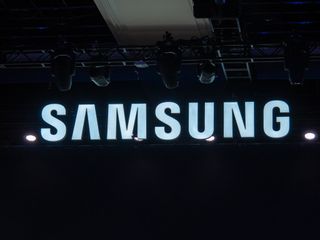 (Image credit: Android Central)
What you need to know
Samsung is said to be conducting a review of its smartphone business.
The review is apparently the result of the company's declining sales amid the global chip shortage.
Xiaomi has reportedly surpassed Samsung as the world's largest smartphone OEM.
Things aren't looking good for Samsung's mobile business, and the company wants to know why. According to a report from The Elec, Samsung is currently in the midst of a management review of its smartphone business.
The report says that this "special review" differs from a standard review in that it occurs without warning and when a particular division of the business is facing challenges that need to be addressed. Depending on how things go, the review could turn into an audit of the mobile business.
While Samsung makes many of the best Android phones on the market, the company's recent quarterly earnings show that there has been a decline in sales compared to the previous quarter. It's also been suggested that the company isn't hitting sales targets for the Samsung Galaxy S21 series, which reportedly trails previous S-series models.
We've reached out to Samsung for a comment but have yet to receive a response.
Adding to Samsung's problems is the global chip shortage that has affected several industries and constrained supply chains, which has apparently led to Samsung falling behind in 5G sales. Despite being among the first to launch 5G phones and one of the biggest companies pushing 5G phones at lower price points, The Elec reports that Samsung trails other OEMs like Apple, OPPO, and Vivo.
This news also comes amid reports that Xiaomi has overtaken Samsung as the top global smartphone brand for the first time. According to The Elec, Samsung's declining position affects its relationship with MediaTek, which supplies chips for some of its smartphones and is hot on Qualcomm's heels as a serious market competitor.
While Samsung may be dealing with a sales slump, the company has a chance to bounce back with its upcoming smartphone launch. Next week's Galaxy Unpacked is set to unveil several new products, including the successors to the best foldable phones. It's rumored that Samsung won't unveil a Galaxy S21 FE at the event and could save it for another date, along with new affordable Galaxy A models. With the right price and timing, Samsung could potentially turn things around for a successful H2 and holiday season.
Derrek is a long-time Nokia and LG fanboy who loves astronomy, videography, and sci-fi movies. When he's not working, he's most likely working out or smoldering at the camera.
Samsung is Samsung's own worst enemy.. With its plethora of device releases is finally catching up to it!
It seems at times that samsung just releases devices for the heck of it with marginal improvements in my opinion. Too many device models and shorter release cycles..

The releases of new models every year with little change in most years, is common with many including Apple. Too many models is a bigger concern; especially, since the market appears to be changing. The majority of the people do not need a super fast 800 series qualcomm and a 700 series can do the job, Pixel 5 is a good example as well as some of Samdung's A-series and most motos (another firm that launces a lot of phone). Apple does keep it small, but their yearly updates are usually just small. However, I sure would not rule out Samsung. As much as I don't like their phones, they do make good products and will continue to do so.

I'm a Samsung fan, but some of this is their own doing! copying Apple in removing chargers, removing features ie SD card slots etc, throwing everything at the S range and Foldables and leaving Note fans annoyed by not releasing a new version this year and on/off rumours of if there ever will be another one.

These aren't the reasons. It's Covid-19. It says so much in the article: "The review is apparently the result of the company's declining sales amid the global chip shortage." The Note line was always an expensive niche, never been a big seller for Samsung at all.

I said some of their own doing not solely related to these reasons, if it's solely due to Covid and chip shortage what's to investigate? if that's the reasons.

"Xiaomi has reportedly surpassed Samsung as the world's largest smartphone OEM." Shows you how powerful markets outside of Western markets are. Xiami has no presence in Western countries but it doesn't matter.

That's actually not correct. Xiaomi has no presence in North America, bit they do in Europe.

They're also prevalent down here in South America.

Dear Samsung, by getting rid of features in your phones, your phones no longer stand out as different than Apple or Moto. Take the MST in your phones. By getting rid of MST, Samsung Pay no longer has an advantage over Apple Pay/Google Pay (and yes, I'm aware that MST will continue to exist in their watches, but not everyone has or can use one). Where's my incentive to buy a new Sammy when my S10 dies? You got rid of expandable storage, 3.5mm headphone jacks, heart rate/SpO2 sensors, MST... Seriously, why should I buy another Samsung phone when what made you unique is gone.

And yet, Apple and Moto didn't surpass them, Xiaomi did. No one cares about MST. If they did, it would still exist. And how often do you actually use that heart rate sensor? It's pointless.

I use the heart rate/SpO2 sensor all the time. In fact, it uses the same technology as the "finger clamp" ones used at the doctor's office (there was a scientific study comparing the sensors, and they were spot-on). And MST still exists in their watches. It's a great technology, and even in Los Angeles not every credit card terminal uses NFC.

Your last paragraph is right on, although I can do without the 3.5 jack.

Your exactly right. I couldn't wait to get my 10+. I love the SD storage & the awesome display with amazing camera. I would always show vendors how their payment systems DID take Samsung Pay. Now there's nothing to make me want a new Samsung. Foldables are the latest fad. Nothing more.

It's really simple, stop removing features users like from flagships and charging too much for too little from the midrange down.
Android Central Newsletter
Thank you for signing up to Android Central. You will receive a verification email shortly.
There was a problem. Please refresh the page and try again.