Samsung Galaxy Gear smartwatch again rumored for IFA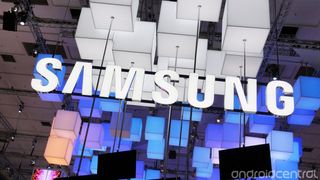 Following reports out of Korea about a Samsung smartwatch known as the Galaxy Gear heading to IFA next month, Bloomberg has today chimed in with their own report. Their sources have informed them that it is called the Galaxy Gear, and that we will indeed be seeing it debut at Samsung Unpacked in Berlin on September 4.
The report goes on to share more details, that again back up earlier reports, suggesting the Galaxy Gear will be able to make phone calls, surf the web and handle emails, all running on Android. After last year's surprise arrival of the Galaxy Camera at Unpacked, we wouldn't be at all shocked to see Samsung pull something else out besides the expected Galaxy Note 3. Whatever happens, we'll be live from Berlin next month to bring you everything that goes down.
Source: Bloomberg
Interested to see what they have for us. Posted via Android Central App

I'm definitely interested but not sure what a watch would really have to have in order to make it worth it. Nexus Quatro via AC App

I want to see a replacement for the MotoActiv. That was on the right track with what active people want in a smart watch. Unfortunately this sounds like another overpriced gimmick like their camera.

Agreed.
If this is to become the second (third?) screen revolution it needs to be affordable and not crammed full of useless things. Why make calls? It just needs to deliver information faster than a phone and offer some simple input options that aren't overly complex or detailed.
Hopefully Google got this.

Well, considering the promising MotoActiv was discontinued under Google's leadership, I have serious doubts they get it. With better waterproofing and a few more bug fixes the MotoActiv could have dominated the GPS watch market. The ones remaining are selling at or above MSRP. Sony is already making their second version of a basic smart watch and it sells for under $100. It's too simple and fragile though and isn't catching on.

No HDMI No SD Card and No removable battery... Then not gonna buy it... And don't even get me started on Samsung plastic

I really hope you're being sarcastic. Posted via Android Central App

He/she is, lol. Those are the typical complaints, when a new device is announced. Posted via Android Central App

Will be interesting to see how it stacks up against the current crowdfunded watches... Especially the HOT, which IMO is the best watch to date. Classic big company vs. the little guy! Check out the HOT.. http://www.kickstarter.com/projects/hotsmartwatch/hot-watch-complete-sma...

Over at the iSheep forums, they are already talking about how Samsung is lifting Apple's iWatch... Lol are you kidding me... I think Samsung might have a good thing her but I'm also looking out for Sony's Smart Watch 2. That thing looks really nice. Posted via Android Central App
Android Central Newsletter
Get the best of Android Central in in your inbox, every day!
Thank you for signing up to Android Central. You will receive a verification email shortly.
There was a problem. Please refresh the page and try again.