Qualcomm's new Snapdragon 670 could offer the best smartphone value out there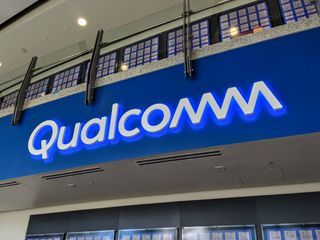 Every year, flagship phones get more expensive but harder to differentiate from their mid-range and budget counterparts. It's not that those $700+ phones are getting worse but that, as the technology inside them matures, their features get commoditized and brought down to less expensive silicon.
That's why the Snapdragon 670 is exciting. It's the sequel to the Snapdragon 660 we see in devices like the BlackBerry KEY2, but it's much closer to the newly-announced Snapdragon 710, and even the 845, than any of its 600-series predecessors.
To start, it uses the same Kryo 360 cores as the Snapdragon 845, but limits the performance cores to two, running at 2.0GHz, while it falls back on a cluster of six efficiency cores, each running at 1.7GHz. It's also the first 600 chip to use Qualcomm's excellent Adreno 600-series GPU, specifically the Adreno 615. There's a Spectra 250 ISP for enhanced dual camera support, and an X12 modem with support for speeds of up to 600Mbps down and 150Mbps up, as well. Finally, the Hexagon 685 DSP ensures the chip supports the latest AI platforms from Google and others.
For all intents and purposes, this is a Snapdragon 710 running at slower clock speeds. That means you're getting support for the latest gaming, camera, and AI features at roughly half the cost of a Snapdragon 845. Except for the LTE speeds, which are limited to 600Mbps and support neither 4x4 MIMO or 4x carrier aggregation.
Given that the 670 strikes a balance between power and efficiency, it's likely going to offer considerable battery life, especially since it's built on the same 10nm process as the 710 and 845.
Qualcomm says that it is building this chip because of demand by manufacturers, which means there's also demand for such handset price points by consumers. Going back to phone prices, most people don't want to spend $1000 on a device, especially when one that costs half that much can do the job just as well. While no company has made plans for a phone running on the new Snapdragon 670, Qualcomm confirmed that such an announcement is imminent.
Daniel Bader was a former Android Central Editor-in-Chief and Executive Editor for iMore and Windows Central.
Excited to see what Moto does with this

I agree with you here. Moto is that company that manufactures sensible devices in the budget and midrange segments with the perfect balance between hardware, software and user experience.

Forget Moto, I'm interested to see what Nokia does with this.

Forget the damn manufacturers! I can't wait to see high-end phone sales tumbling down and the final convergence of high efficiency and low price showing up, due to mass production of top SoCs instead of holding up what's good to leverage pricing (essentially a holdup, for that matter). Hooray!

Hopefully this (along with 7xx silicon) will bring reasonable prices to 670 equipped handsets because the prices for 660 handsets have been way too high.

While the Galaxy Note 9 starts at one grand. Phones are the new PC's. I wish the just make a phone you can upgrade parts instead of buy a new one. 😞 If your not phone crazy 2 to 3 hundred bucks will get you a decent new phone or a great used one.

I really wish companies like Xioami, Huewei,Asus endure.. Seriously, These midrange smartphones can do almost 90 percent of the work just fine. Hell even Xioami is selling their Mi A2 (Snapdragon 660)android one smartphone at $230 for 4GB+64GB here in india. Moto is kinda falling behind with ridiculously specced and priced Moto G6. Pure android+unibody metal design+ Great dual cameras+ QC4.0 charge+ Full HD+ display at $230... Who the hell will need Even One plus.
Android Central Newsletter
Thank you for signing up to Android Central. You will receive a verification email shortly.
There was a problem. Please refresh the page and try again.