Qualcomm is doubling down on LTE before moving onto 5G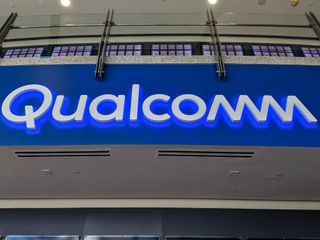 It's often said that the arc of a mature industry showcases its best products right before it becomes obsolete. This is conveyed as an "S-curve", where after a burst of investment and innovation, a particular category plateaus and makes way for whatever comes afterward.
We're in that stage for 4G mobile service, better known as LTE. We're on the cusp of seeing its successor, 5G, mature enough to ship in phones and practically everything else that connects to the internet, but one purveyor of LTE products, Qualcomm, wants to bring 4G as close to 5G as possible before it moves on to bigger and better things.
Enter the X24 LTE modem. While we're still waiting on the Snapdragon 845, which will ship with the slower and less power-efficient X20 modem in March, Qualcomm is announcing the X24 to punctuate the notion that LTE still has plenty of life left. To wit, it's the first modem to support 2Gbps speeds — double that of today's X16 — and is built on an extremely power-efficient 7nm process.
To achieve those 2Gbps speeds, the chip can combine up to seven connections at once, known as 7x carrier aggregation, with hundreds of potential combinations of both licensed and unlicensed spectrum to find those speeds. The idea here is to allow carriers around the world, in all their spectral varieties, to use as much of their spectrum together as physically possible to reach top speeds. While Qualcomm says that technically the X24 can combine up to seven streams of licensed spectrum, the more likely scenario is for some of those bands to be in unlicensed territory, utilizing the company's LAA spec to bolt on additional capacity to the average downlink.
We likely won't see the fruits of this achievement until well into 2019, which puts the X24's debut on the cusp of the X50's, Qualcomm's first 5G NR modem. During an event in San Diego in early February, Qualcomm hosted a so-called "5G Day," where it displayed the many cellular pies in which it will have hands. Clumsy analogy, but stick with me.
The company is already looking beyond that initial 5G spec that was finalized in December, demoing the ways that its chips work with hardware from various equipment vendors like Nokia and Ericsson. The intricacies of today's LTE networks are invisible to most people, but carriers around the world purchase backhaul and tower equipment from many different companies, and they all have to seamlessly work together. At MWC, Qualcomm will demo those first steps towards a unified 5G framework, but also innovative ways that carriers can share spectrum to make for a more efficient internet in general. With 5G expected to debut in 2019 with potential speeds of up to 5Gbps in the millimeter wave spectrum range, efficiency is going to be paramount to ensuring all of that bandwidth is properly used.
But 5G won't be limited to mobile broadband and phones; Qualcomm wants its chips to be ubiquitous in industrial enterprises — private 5G networks are going to be big, and have the potential to replace wired ethernet setups in many business environments — as well as in cars, which will need a connection to the internet on the way to autonomy, the company argues.
Before we get there, though, we need to continue on the current path, which means maxing out the potential of 4G LTE and making all networks and all phones more efficient. That was the argument last year when Qualcomm marketed gigabit speeds — it's not just the single user that benefits but the entire system — and now, a year later, we're at twice the speed with a finalized 5G spec and the potential to disrupt every industry on earth.
Daniel Bader was a former Android Central Editor-in-Chief and Executive Editor for iMore and Windows Central.
As impressive as the 2Gbps download speed for Qualcomm's announced final 4G LTE modem is, what Daniel left unsaid is it pales in comparison to anticipated 10Gbps operating performance of 5G mobile networks, that in ideal conditions will max out at 20Gbps. The future will be unbelievably fast mobile data transfers, and data plan caps will disappear.... Everyone will have unlimited data plans. I predict mobile manufacturers will have a difficult time maintaining present sales rates of new phones until 5G networks come online.... And then a spike of pent up upgrade activity. With the most premium phones in Canada priced at $1400 on release, consumers will upgrade their phones far less often. I just can't imagine high demand for 2 year upgrades.... At today's premium mobile prices, that is a commitment to $7000 for 5 biannual mobile upgrades! Also noteworthy is that there is no room for anything but flawless hardware from manufacturers, or not even the most enthusiastic fanboys and girls of the best Android smartphones will preorder or line up on release date. Price is absolutely a serious factor in the smartphone space. Sales volumes should start to shift towards the second half of annual models release cycle, when significant price discounts begin to kick in.

1 of 100 will even know what 5g is. I doubt it'll have any impact on sales whatsoever. Umts and lte didn't.
Android Central Newsletter
Get the best of Android Central in in your inbox, every day!
Thank you for signing up to Android Central. You will receive a verification email shortly.
There was a problem. Please refresh the page and try again.