PSA: Nexus 7 $25 Google Play credit promo ends Sept. 30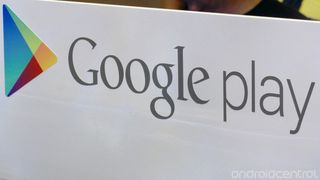 A quick reminder in case you weren't aware -- Google's $25 Play Store credit offer for new Nexus 7 purchases will expire in just under a couple of weeks on Sunday, Sept. 30. Previously buried in the small print, the expiry date for the Google Play promotion has been confirmed by a recent tweet from the @GoogleNexus Twitter account.
Nexus 7 owners are reminded that all they need to do to claim their $25 credit (£15 in the UK) is sign into their new tablet with a valid Google account and fire up the Google Play Store. For anyone yet to splash their cash on a Nexus 7, Google will be hoping the ticking clock will prove an added incentive.
Source: @GoogleNexus
Alex was with Android Central for over a decade, producing written and video content for the site, and served as global Executive Editor from 2016 to 2022.
...and still almost 3 months after the release of the N7 Google refuses to issue a fix or even acknowledge the problems with the N7 connecting to many if not most WPA2 Enterprise Wireless networks. I am a huge Android fan but am severely disappointed that Google refuses to address this issue. As much as it pains me in my IT job, when people have asked me about the N7 I've had to steer them to Apple products due to this issue.

Umm, I'm pretty sure you were in the Google forum thread where the Google engineer acknowledged the issue, said a fix was coming and described how to fix the issue if you had rooted the tablet. If that wasn't you, learn how to google.

All good things come to an end. The nexus 7 advantages still far outweigh the kindle fire hd's.

Very annoyed by this :/. I bought a Nexus 7 almost 2 months ago and I still haven't got my credit yet :(. Google Play's Support is non existent for the most part.

Tried a factory reset on the Nexus 7? I heard that might be necessary to re-trigger the offer.

Yep. Needed to do this to claim it on my I/O Nexus 7.

On top of linking your Google account to your new Nexus 7, you also need to have a credit card added to your Google account.

At the beginning of the year, I was planning on buying a tablet, was even saving the money. In July the Nexus 7 was released, and I knew I was going to get it. Then in August my cousin bought my 6-year old son a Kindle Fire. Now I just can't justify a buying a Nexus 7. I'm actually a little disappointed because I think I'd rather pay $250 for a Nexus 7 than get a Kindle Fire for free.

Buy the 16GB with free shipping from BH photo video. Kindle does not have $25 credit, NFC, Bluetooth, GPS, Quad Core Chip, as many apps or an open system like google nexus. Go for it!

I feel slighted as well. I bought an open box Nexus 7 at Staples, and I didn't get the credit. Called up Google Play twice, and both times told me I should get the credit, and then finally Google Play emails me to tell me that after escalation, I can't get the credit. Complete fail!

Do a factory reset. Then setup your account. Each claim for credit has to be a unique credit card on a unique device using a unique google account.

LOL thanks for the reminder, I almost forgot!

Does it still work if you log in as a different user on a Nexus 7 in order to get a separate credit for the new account?

Man. Sadface. Thanks for the heads up.

Each claim for credit has to be a unique credit card on a unique device using a unique google account.

Does this mean I have to spend my $25 by the end of the month, If I've had the tablet since launch? If not, when doe sthe credit expire?

My email from Google said the credit expires June 30, 2013

I think this is to initially claim the credit, not use your balance. I recall an email saying it would expire in 2013. Some clarification would be great though.

Read the terms and condition here. Read C4 it says the credit expires on 2013 Sep. so you are good for a year https://www.androidcentral.com/e?link=https2F2F...

This will clear everything up. September 30, 2012 to activate the $25. You have until June 30, 2013 to use it. https://www.androidcentral.com/e?link=https2F2F... Oops... missed the post above mine.

Ok thanks for the clarification everybody, I was getting a little worried for a moment. Since I still probably have like $20 left to spend.

Release it worldwide! I need it!

Just an fyi in order to receive the $25 credit u have to link a credit card or debit card to Google wallet Then it appears instantly

Not entirely true. It will apply the credit to the first Google Wallet account it finds. If you add a second account to the device -- say to pull down email, or for the wife -- and there's a Google Wallet account associated with it, the software will automatically apply the credit to that account without prompting you and Google Customer Support will steadfastly refuse to transfer it to the account that registered the device. Great device but God help you if you ever have to contact their support department.

Is the offer for the U.S. only? I need to know so I don't do a factory reset in vain.

Works for me in Canada as well.
Android Central Newsletter
Thank you for signing up to Android Central. You will receive a verification email shortly.
There was a problem. Please refresh the page and try again.