PSA: Be careful when buying a Moto E4 case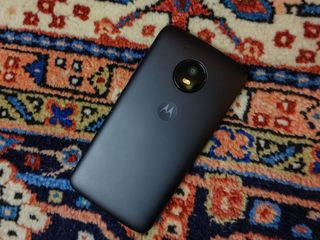 I'm really enjoying the Moto E4. For a phone that's as inexpensive as $70 (but closer to $130 if you don't want the Verizon version, or lock screen ads), it's pretty unimpeachable.
So when doing research for the best cases to buy for Motorola's new budget bandit, I noticed a trend: a lot of 1- to 3-star reviews on cases that hadn't been out for very long. Turns out it's one person preemptively putting out a very important warning: the case may not fit your phone.
Motorola has released two versions of the Moto E4, a U.S., model XT1768, and an international version, model XT1760. Normally that wouldn't be a big deal, since internal specs differ between regions all the time, but in this, ahem, case it does, since the two versions are visually different, too, making coverings incompatible between regions.
Take these two cases:
U.S. model (left) | international model (right)
The case on the left, the Cimo Premium Slim, is intended for the U.S. model. The way you can immediately tell is that it lacks a rear speaker. Other differentiating marks include the varied placement of the headphone jack on top of the phone and the microphone on the back, above the camera. The case on the right, the AnoKe Ultra Thin Slim (seriously, who names these things?) has an opening for the speaker on the back.
The international Moto E4 is also slightly thicker than the U.S. variant, so even if you can overcome the incorrect placement of the headphone jack and microphones, the phones themselves likely won't fit properly in their opposing cases.
This issue doesn't apply to the Moto E4 Plus (which is still not yet available) since both the U.S. and international models will be the same.
As long as you take a couple of minutes to ensure that your Moto E4 case is made for the right version, you should be fine, and this problem should sort itself out as Amazon begins stocking more cases for the U.S. variant. Until then — stay vigilant, friends.
Be an expert in 5 minutes
Get the latest news from Android Central, your trusted companion in the world of Android
Daniel Bader was a former Android Central Editor-in-Chief and Executive Editor for iMore and Windows Central.