Android Central 92: The HTC One X and One S, Sense 4, the Sprint EVO 4G LTE, and Instragram on Android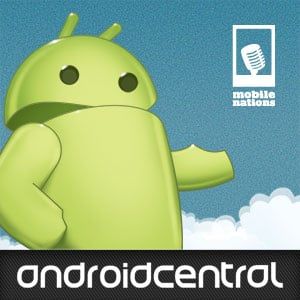 Thing 1: The HTC One X
HTC One X - a second opinion
AT&T One X prototype may mean early access for hackery
Searching for a rational reason to hate a manufacturer's UI
HTC One X or the Samsung Galaxy Nexus?
HTC One X shows us why developers need to lose the menu button
How to cut down a SIM card for the HTC One X (and any other phone)
Thing 2: The HTC One S
HTC One S preview
Sense 4 screenshot gallery
How HTC Sense 4 handles your private data - a Q&A
HTC One camera effects
Thing 3: The Sprint HTC EVO 4G LTE
Sprint announces the HTC EVO 4G LTE
HTC EVO 4G LTE specs
HTC EVO 4G LTE gallery
Hands-on with the HTC EVO 4G LTE
HTC EVO 4G LTE pre-orders start May 7, $200 with contract
The EVO 4G LTE isn't the HTC One X — it might be better
One of the EVO 4G LTE's most important features may be one you hate the most
What version of Android is the HTC EVO 4G LTE using?
HTC EVO 4G LTE promo video released, offers glimpse of possible 3D variant
Thing 4: Google Project Glass
Google's Project Glass shows vision of wearable mobile tech
Thing 5: Instagram on Android
Instagram for Android now live in the Google Play Store
Great resources for Android, thank you for share.

Look how much more awake Alex is. Do not spoil him too much with not depriving him of sleep, he might get used to it.

Oh man I want that EVO 4G LTE so bad! I'm in KCMO, so LTE is right around the corner!

Battery life is key. No matter how good the screen resolution, how fancy the UI, how powerful the processor, if the phone dies by 3pm or I have to constantly worry about charging the phone when it falls 30% or below, the phone is useless to me. And aftermarket extended battery that bloats your phone like it's pregnant is also useless. There's a reason why DROID Maxx is doing so well and I just can't understand why other makers do not follow this trend.

That's the truth. Battery life is the only thing I hate about my galaxy nexus. Since I need a otter box case(prone to breaking screens working in a salvage auto auction) a big extended battery is a no go. I charge this thing 3-4 times a day. A non removable battery is a huge no to me, unless its the size of the Maxx. Also I'm on this phone a lot. Get about 3 hrs screen time. Have lots of downtime at work.

Chubb.. You must have nothing to do, just playing games and watching you tube all day.

Got a boring job. And lte is always on(live, work and travel in lte), sync off, auto brightness.

Evo 4G Lte. I dont know whos gonna like this phone more my girlfried or my kitty. http://cheapconfessions.files.wordpress.com/2011/04/dscf0026-1.jpg

im done waiting for the GS3, i will be getting the evo 4g lte

Just hoping Samsung releases some GS3 info before Evo4gLTE hits stores so I can decide if I want to wait. GS3 may be just be a beast of a phone (and look cleaner) and if Samsung confirms that, it might be worth waiting for.

If Samsung was smart they would do that. All those EVO owners contracts are coming due and my guess is the type of people who bought an EVO back in the day are the type of people who are going to want to move into another high end phone as soon as they can. If there is no info about the SG3 then the choice is pretty clear on Sprint which phone is the best as of right now.
Android Central Newsletter
Thank you for signing up to Android Central. You will receive a verification email shortly.
There was a problem. Please refresh the page and try again.