Pink Xperia P sighted out of its box in Hong Kong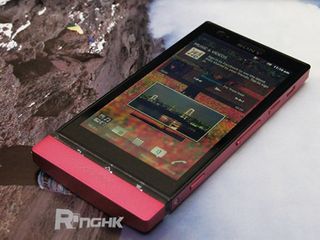 Does the world need another pink smartphone? Sony says yes, and looks set to bring to market a pink version of their mid-range Sony Xperia P. The folks at RingHK have got their hands on this pink Xperia P and have unboxed it to show off to the world.
The Xperia P is a good looking device, there's no denying, and this one is definitely one aimed towards the ladies. It's not all show though, as we found out when we reviewed the device soon after launch. The 4-inch, dual-core Xperia P is well priced, packs decent specs and is finally due to receive its own Ice Cream Sandwich update in the coming weeks.
While this may show that a pink Xperia P is indeed on the way, what we don't know is where and when. It's pretty clear that it will be available in at least some Asian markets, but beyond that we don't know a whole heck of a lot.
Source: RingHK via XperiaBlog
i Saw that Xperia phone on the Sony store close to Boston... Look so bad! I was excited when i first heard of it, but this looks like garbage, sorry. I saw a different color.

I know, I don't understand all the hype for what looks like a brick. It is see through on the capacitive buttons, big deal! Thing still looks like crap.
Android Central Newsletter
Get the best of Android Central in in your inbox, every day!
Thank you for signing up to Android Central. You will receive a verification email shortly.
There was a problem. Please refresh the page and try again.