The sensibly-sized Samsung Galaxy S23 might free me from awkward phones and camera spec overkill
Battling tech spec FOMO with common sense.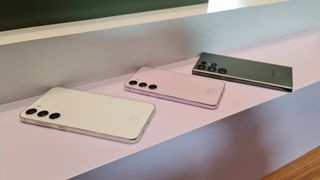 (Image credit: Brendan Griffiths / Android Central)
Big phones are great. Right? And on my way to the hands-on preview event for the Samsung Galaxy S23 series, I knew that I'd be making a beeline for the S23 Ultra for that gorgeous 6.8-inch screen, improved camera, and more power than any of my laptops have had in years. And I did. And it was great.
It's probably going to be Samsung's best phone yet, and a strong contender for best Android phone for sure. I'll be able to say the exact same thing this time next year and the year after that. And as someone that has been using a Note 20 Ultra (in classic Mystic Bronze, of course) on and off for the last two years while bouncing between various Flip and Fold review units, this year's Ultra was looking like all set to become my next daily driver.
But then I picked up the smallest (6.1-inch screen) Galaxy S23 at the preview event, and everything seemed to click all at once. As much as I've loved the Note and foldable phones of recent years, their size and weight have become an issue, especially for single-handed use when out of the house/office. The base S23, a small phone by today's standards - where even budget Android phones have bigger screens - just felt…right.
Better on the move
I'd forgotten what it was like to navigate most features of a phone one-handed - something that's impossible for most on a Note/Ultra-sized phone. With the smaller S23, it never felt like I was at risk of dropping it. The flat sides help, although I'm concerned they might be slightly uncomfortable for extended sessions. The new S23 Ultra, by comparison, has more rounded sides, if a little flatter than last year and the screen is flatter at the sides too.
Foldables haven't fared much better as the Galaxy Flip 4 is still a very tall phone once opened up, and opening the phone one-handed is way tougher than it needs to be, more so if you don't have a Flip 4 case as the phone itself is incredibly slippery to the touch which could be disastrous when trying to open it on the move. And you can forget about opening one of the larger Fold phones one-handed.
These irritating downsides of modern high-end phones seemed to fall away when holding the S23, forcing me to think: isn't this better? Like… a lot better?
The phone's balance feels fantastic even when holding it from the bottom rather than a full-handed grip you might use for general navigation. Larger flagships are far too top-heavy, although the balance is at least more even than the S20 Ultra, which had a monstrous camera housing block. Everyone I know that owned that phone admitted dropping it onto their face more than once when using it lying down.
What about downgrade FOMO?
Of course, going to the small side will come with compromises that might be difficult for my tech snobbery to overcome. The main element I'd feel I'm missing out on would be the cameras, but perhaps I need to be realistic about how much camera horsepower I need. The fact that I just said 'camera horsepower' should tell you everything you need to know about my in-depth photography knowledge.
And let's face it, smartphone photography has evolved at a staggering rate over the last ten years that even today's mid-range phones (think Samsung's vastly underrated A5 series) obliterate flagships of the fairly recent past. So the S23 will be more than fine for my needs - in reality, the Galaxy A53 would be too, but that's not where I've chosen to live, sadly. Yes, opting for the S23 wouldn't get me the S23 Ultra's new, optional 200MP mode, but I'm not one for whoring out pictures of my disturbingly beige food on Instagram.
Anyway, from my hands-on experience with the S23 Ultra, I found that the 200MP images weren't that much different than the 50MP images when viewed on a phone, the only place I look at my photos, and the slower shutter speed will almost certainly mean I'll miss whatever entertaining thing my cat was doing by the time the image is captured.
Smaller screen, smaller keyboard
Going back to a small screen would perhaps take some adjustment. As I don't commute on public transport right now, I rarely watch anything longer than a review or trailer on YouTube, so I don't really require it for extended streaming, and I tend to use tablets for mobile gaming, preferably with an Android controller. I browse the web a lot on my phone though, and the additional scrolling and smaller text will be a bummer, but at the same time, I could certainly afford to spend less time on my phone.
Small screens and their more condensed keyboards aren't as good for typing longer messages though even if you use both hands. Seriously, I think my typing's getting worse. Nowadays, my thumbs have all the grace of a drunk ballroom dancer wearing snowshoes. I swear autocorrect has made it its mission to screw with me and replace every mention of 'in' with 'on' and vice versa. The T-9 keyboard days of me being able to type a text message without even looking at the phone are very dead indeed.
Do you really need a wow factor?
I've mainly been using a Flip 4 for the last six months, and I absolutely love it. It's easily the coolest phone I've ever owned (shhh, don't tell my beloved Razr V3). When most annual releases are almost indistinguishable from last year's (ok, we can put the S23 in that category too), it's nice to have something different and foldables are finally stepping away from early-adopter fodder where they felt like unfinished devices - seriously the original and latest Fold/Flips are worlds apart.
But things seem to be slowing down again as far as innovation goes. And picking up a new phone every year has never been more pointless than it is right now. In reality, my Note 20 Ultra is still a beast of a phone, and if the battery hadn't started to lose some of its longevity, I'd consider holding out to see what the S24 Ultra has up its sleeve next year.
So instead, the S23 might the best option, especially as Samsung has committed to four years of One UI upgrades and five years of security updates. That's more than enough, as I imagine after around two years, my required battery capacity will start to drop off.
From my brief testing, the base S23's camera is more than up to the task for what I'm going to need from it for a few years, and the internal spec will be more than capable of running multiple apps at once without the battery fading before I get home. Plus, I don't need to carry a movie screen in my pocket. Oh, and it's $400 cheaper than the Ultra and comes with a free storage upgrade, as seen on our roundup of the latest Samsung Galaxy S23 deals roundup.
So how about it? Are you convinced? Am I just talking crap? Quite possibly. Fast forward six months, and I'll have just dropped my new Galaxy Fold 5 Bespoke Edition down the gap on the subway because FOMO is a bitch.
For a deeper dive into the new phones, be sure sure to check out Michael's full Samsung Galaxy S23 hands-on report and stay tuned for our full reviews of all the new devices soon. And for a wider look at the year ahead, check out android Central's take on what we hope the Android world will improve in 2023.
Be an expert in 5 minutes
Get the latest news from Android Central, your trusted companion in the world of Android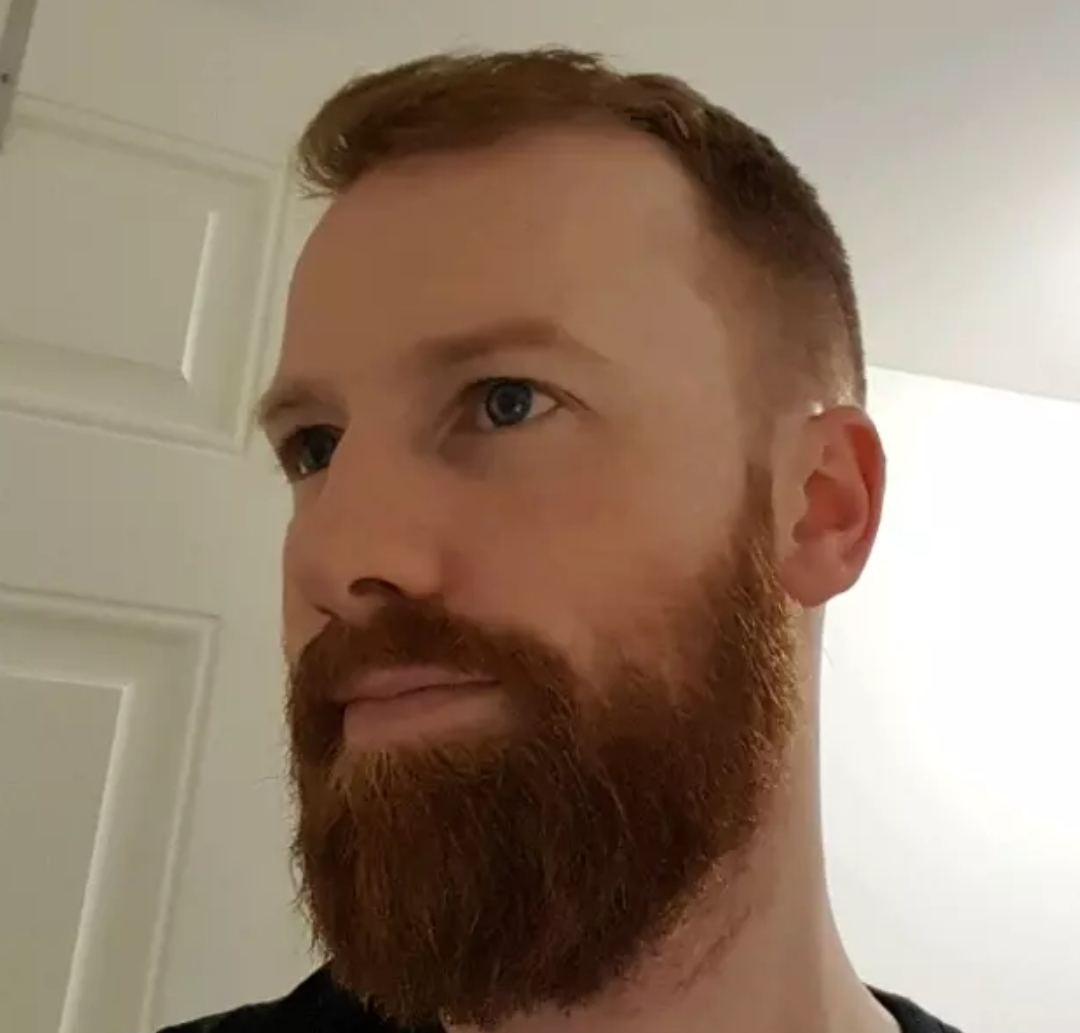 eCommerce Content Director - Android Central, Windows Central, iMore
Brendan oversees content strategy for our buying guides and deal pages here at Android Central and also our sister sites iMore and Windows Central. He's a former freelance games journalist, then the first-ever Deals Editor for TechRadar, and then the Managing Editor of eCommerce & Hardware at GamesRadar before joining us. When he's not rummaging through online sales or trying to appease the Google algorithm you'll find him binging boxsets and Game Pass titles, testing PS5 SSDs, and trying to decide which phone he loves more between the Fold 3, Flip 3, and Note 20 Ultra.