Samsung Galaxy Z Fold 5 hands-on: Flatlining
Some important changes this year, but only a scant few.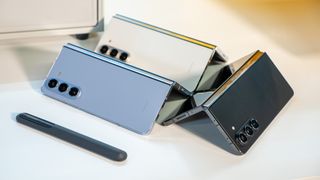 (Image credit: Nicholas Sutrich / Android Central)
The Samsung Galaxy Z Fold 5 is finally official! Despite this being the tamest release yet from Samsung's biggest Folding phone series, the Z Fold 5 packs in several improvements to both the hardware and software, plus one surprise that we didn't expect at all.
As foldable phone competition increases, Samsung seems to be coasting along with its designs, and for good reason. Samsung is the foldable market leader by a long shot, and that's not changing any time soon. Why bother wasting precious R&D dollars when you're already winning, right? Yet, despite this reality, the phone still starts at the same $1,799 as last year.
But that, of course, is an incredibly cynical look at the Samsung Galaxy Z Fold 5's existence. From the looks of it, this will be this year's best foldable phone if you're a power user. Plus, that new S Pen and the accompanying case are incredible. Surprisingly, that S Pen and case are actually my favorite new things this year, even with Samsung's new Flex Hinge upgrade.
Is this the year to upgrade? It definitely depends on what phone you're coming from but if your interest is piqued, you can preorder a Galaxy Z Fold 5 right now.
Samsung Galaxy Z Fold 5: All about the hinge
If it's not immediately evident from the photos, the Galaxy Z Fold 5 doesn't look different from its predecessors at all. It's the same aspect ratio, same resolution screens, same overall body design, same cameras, same battery size, and probably a lot of other "sames" that are not worth listing.
Like last year's Fold 4, this year's Fold 5 does a little nip and tuck to further refine the design rather than completely revolutionize anything. All of the changes you'll see in this year's physical form rely solely on the new Flex Hinge Samsung design, which includes room for the display to fold into a waterdrop shape.
That lines up with what every other company making foldables has been doing for a while now but like the Google Pixel Fold, Samsung's hinge design is IPX8 water-resistant. That spec has been supremely important for Samsung for some time now and is one of the many things that helped set the Z Fold series apart from the slew of foldable competition in recent years.
Image 1 of 3
Unlike previous Z Folds, the Z Fold 5 now folds completely flat thanks to that new hinge. In the hand, it doesn't feel all that different from the Z Fold 4's design. Sure, it folds flat when closed but, as I said before, it's not a revolutionary redesign that's going to blow your mind.
The lone difference I could find — aside from the Fold 5 folding completely flat — are the camera modules on the back. The Fold 5's camera modules now protrude more despite the sensors remaining the same as what's used in the Fold 4.
Swipe to scroll horizontally
| Category | Samsung Galaxy Z Fold 5 |
| --- | --- |
| Display | 7.6-inch Dynamic AMOLED 2x, LTPO (1-120Hz), 2176 x 1812 resolution, 21.6:18, 374 ppi, 1,750 nits peak brightness |
| Cover display | 6.2-inch Dynamic AMOLED 2x, LTPO (48-120Hz), 2316 x 904, 23.1:9, 402 ppi, 1,750 nits peak brightness |
| Chipset | Snapdragon 8 Gen 2 for Galaxy |
| Protection | Armor Aluminum frame, Gorilla Glass Victus 2 (cover display), PET screen protector (inner display), IPX8 water and dust resistance |
| Memory | 12GB |
| Storage | 256GB, 512GB, or 1TB |
| Rear Camera 1 (main camera) | 50MP, ƒ/1.8, 1.0μm, 85-degree FoV, OIS |
| Rear Camera 2 (ultra-wide camera) | 12MP, ƒ/2.2, 1.12μm, 123-degree FoV (ultra-wide) |
| Rear Camera 3 (telephoto camera) | 10MP, ƒ/2.4, 1.0μm, 3x optical zoom, OIS |
| Cover Camera | 10MP, ƒ/2.2, 1.22μm, 80-degree FOV |
| Inside Camera | 4MP, ƒ/1.8, 2.0μm, 80-degree FOV |
| Battery | 4,400mAh (dual 2,200mAh batteries) |
| Charging | 25W wired charging, 10-15W wireless charging 2.0, 4.5W reverse wireless charging |
| Weight | 252 grams |
| Dimensions (folded) | 6.1 x 2.64 x 0.53 in |
| Dimensions (unfolded) | 6.1 x 5.11 x 0.24 in |
| Colors | Icy Blue, Phantom Black, Cream |
| Samsung.com exclusive colors | Gray, Blue |
The phone isn't any thinner because of this hinge change, but it is a tad lighter than the Z Fold 4 with an 11g slim-down. If nothing else, it no longer looks awkward when folded closed as previous Z Fold models did because of the wedge shape.
Unfolded, however, you'd be hard-pressed to find any real differences aside from the aforementioned camera lens height change.
Both halves of each phone sport identical dimensions otherwise, including height, width, and thickness. The difference, again, is that since the Fold 5 folds completely flat — instead of the wedge shape of previous Z Folds — meaning the overall thickness while folded is now roughly 2mm thinner.
The hinge itself still protrudes from the phone when folded — as most foldable phones do — which means the Pixel Fold still has one advantage over the Z Fold 5 in this area.
But let's not ignore what's inside the hinge and how it works. That new hinge doesn't just fold flat, it also features fewer moving parts, which will hopefully help guard against any issues that might arise from long-term use. Additionally, the display now folds into a teardrop shape inside the hinge instead of bending at a straighter, more acute angle as Samsung foldables did previously.
Image 1 of 4
This is hard to capture in pictures as the change is minimal from a user standpoint — yes, that means the crease is still here. As I folded the phone up and compared the Fold 4 to the Fold 5, I could see that the Fold 5's display did curve into the hinge a bit more.
When unfolded, I looked for differences between the crease in the middle of the display but wasn't able to find anything monumental. By comparison, I felt that the Pixel Fold and other foldable phones like the Vivo X Fold 2 did a better job hiding the folding crease than the Z Fold 5.
Samsung told Michael Fisher that a new "shock absorptive layer" is present under the display, which should help solve some durability issues long-term.
Image 1 of 3
With that said, I thought the crease looked better on the Fold 5 when using it in Flex mode than it does on the Pixel Fold in Tabletop mode. Above, you'll see a few comparison photos between the phones partially folded, which should give you an idea of the differences in curvature of each display crease style.
Samsung Galaxy Z Fold 5: Display improvements
The displays look identical on paper — they're both the same dimensions and resolutions as the Z Fold 4 — but they've actually received a brightness upgrade. Like the Galaxy S23 Ultra, the Galaxy Z Fold 5 can hit 1,750 nits of peak brightness on both displays, making this the single brightest foldable on the market.
This is great for folks who spend a lot of time outdoors with their Fold as it'll ensure that it's actually readable in the Sun — especially that inner display which still comes with a PET screen protector installed over the ultrathin glass. PET is much more reflective than glass and makes it harder to see outdoors by nature.
That PET (plastic) screen protector inside is identical to last year's protector, which makes this the first time since the beginning of the Z Fold series that Samsung didn't change or improve the protector between models. If the feeling of plastic bothered you before, it's still going to bother you now.
While there are no reported changes from Samsung's end, I was pleased to hear that the phone didn't make the usual crunching noise that Samsung foldable displays tend to when opening or closing the Fold 5. This sound is always alarming, and I'm hoping it's finally been solved.
Samsung has also retained the little nubs that protect the display when the phone closes, allowing the company to keep the bezels small and still keep the display protected.
However, Samsung is still using the same 240Hz PWM modulation rate as all other Galaxy phones with AMOLED displays, so folks who suffer from PWM sickness will have a hard time using this phone.
I've asked Samsung if they'll consider adding in a flicker reduction setting for folks like me who are negatively affected by low PWM rates like this, but they haven't given me a definitive answer just yet.
Our best bet is to try something like the PWM Free app on the Play Store to manage brightness changes on the phone instead of using the system-level brightness slider.
Samsung Galaxy Z Fold 5: S Pen revival
The new hinge might be cool, but that's not my favorite feature for this year. Instead, that honor goes to one important accessory: the S Pen. But this isn't just any old S Pen, and it's not the same S Pen Fold Edition we've been using for the past two years.
It's a new slimmer S Pen with flat sides and a new case that makes it feel almost as if the S Pen was docked inside the Galaxy Z Fold 5. In fact, this pen with the case is 41% slimmer on the back than the Fold 4's S Pen case was, meaning it no longer feels like you have another phone strapped to the back of the Fold when it's in your pocket.
The new pen measures 4.35mm wide compared to 7.7mm for the S Pen Fold Edition. It's also a good bit shorter but, thankfully, isn't the tiny size of the S Pen that docks inside the Galaxy S23 Ultra.
Image 1 of 3
For me, this size is quite ideal. It's not as comfortable as the big S Pen but, again, it's far more comfortable then the tiny version. I also really love the new flat sides which make it easier to find the button. Round S Pen's might be more pen-like to hold but I have to constantly spin the pen while using it to find the button.
With this design, I know the button is on the flat side and I'm far less likely to spin the pen in my fingers while note-taking if it's not round.
Aside from the size, this new S Pen feels identical to write with on the Fold 5's inner display. Yes, that means you still can't use the S Pen on the outer display, which is a big bummer for anyone who likes to just jot quick notes from time to time.
That switch mechanism to release the S Pen also requires more intentionality release the Pen which is something I can see people being less than thrilled about.
The bright side of this intentionally tighter mechanism is that, aside from being slimmer, it also means there's virtually no way for the pen to ever fall out. Sliding the mechanism down releases the pen but you'll still have to pull it a bit to remove it from the holster.
Docking the pen in the case is as easy as you might imagine, you'll just need to make sure to put the nib into the bottom slot first.
Image 1 of 6
If you already own an S Pen Fold Edition or an S Pen Pro, you can still use those on the Z Fold 5. Samsung is also preloading a new note-taking app called GoodNotes that can already be found on the Google Play Store.
GoodNotes is a little more free-form than Samsung Notes and offers a different way for users to take notes than they might already be used to.
Samsung Galaxy Z Fold 5: Multitasking improvements
As the Z Fold series is wildly considered to be the ultimate phone for multitasking, Samsung further enhanced its multitasking capabilities this year with an upgraded taskbar and a new "two-handed drag and drop" feature.
That taskbar now sports four recent app icons for even quicker multitasking, making it simple to split the screen or swap between the most recent four apps with just a tap. Like last year, the taskbar only appears on the large inner display.
And Samsung knows that the inner display isn't something anyone uses with a single hand most of the time. Because of that, they've added a new two-handed drag and drop feature that lets you switch between apps with one hand and drag content between them with the other.
This is similar to how it works when splitting the screen and running more than one app at once. The difference, of course, is that you can continue to "hold" the content with one hand while swapping between apps with the other.
Definitely a niche feature but one that's going to be absolutely invaluable for folks who love multitasking on this thing.
Samsung Galaxy Z Fold 5: Too much coasting?
As I said in the intro, I have little doubt that Samsung's Galaxy Z Fold 5 will get the award for this year's best large foldable phone. Samsung's software expertise in the foldable arena is second to none, and even the minor changes in this year's software prove just how far ahead Samsung is.
But I can't help but lament the anemic camera improvements and the lack of faster charging. This year's camera hardware is identical to last year's. As the Pixel Fold and Vivo X Fold 2 have proven, Samsung can still include a better telephoto camera than the 3x one found here.
Sure, you can zoom up to 30x in the viewfinder but will you actually like the image that it creates? Probably not.
That said, Samsung says it further improved its video and photo quality this year, citing improvements and enhancements to overall detail, facial detail, and more accurate skin colors.
Samsung says this was achieved by using AI algorithms to enhance facial details, in particular, showing just how important onboard AI processing has become. Things like this are only possible as mobile processors get better and better at AI-driven tasks, and it proves that better processors are still important for these devices.
And while the charging speed is still a paltry 25W, Samsung says the phone will hit 50% in 30 minutes of charging. Considering some phones completely charge in less than 30 minutes these days, that seems laughable, but it also means Samsung is still playing it safe with battery longevity.
And the Snapdragon 8 Gen 2 inside is likely going to deliver better battery life than last year's Fold 4 if phones like the S23 Ultra are any indication, so this might not be a big deal at the literal end of the day.
Should you upgrade from a Galaxy Z Fold 4? Probably not, there just aren't enough changes or improvements here to merit that cost. If you're using an older Z Fold — or a non-folding phone — the Z Fold 5 is certainly worth taking a look at if folding phones pique your interest.
We'll have our full review over the coming weeks so that we can test the phone for at least two weeks so, if you're on the fence, look forward to that soon!
Get the Android Central Newsletter
Instant access to breaking news, the hottest reviews, great deals and helpful tips.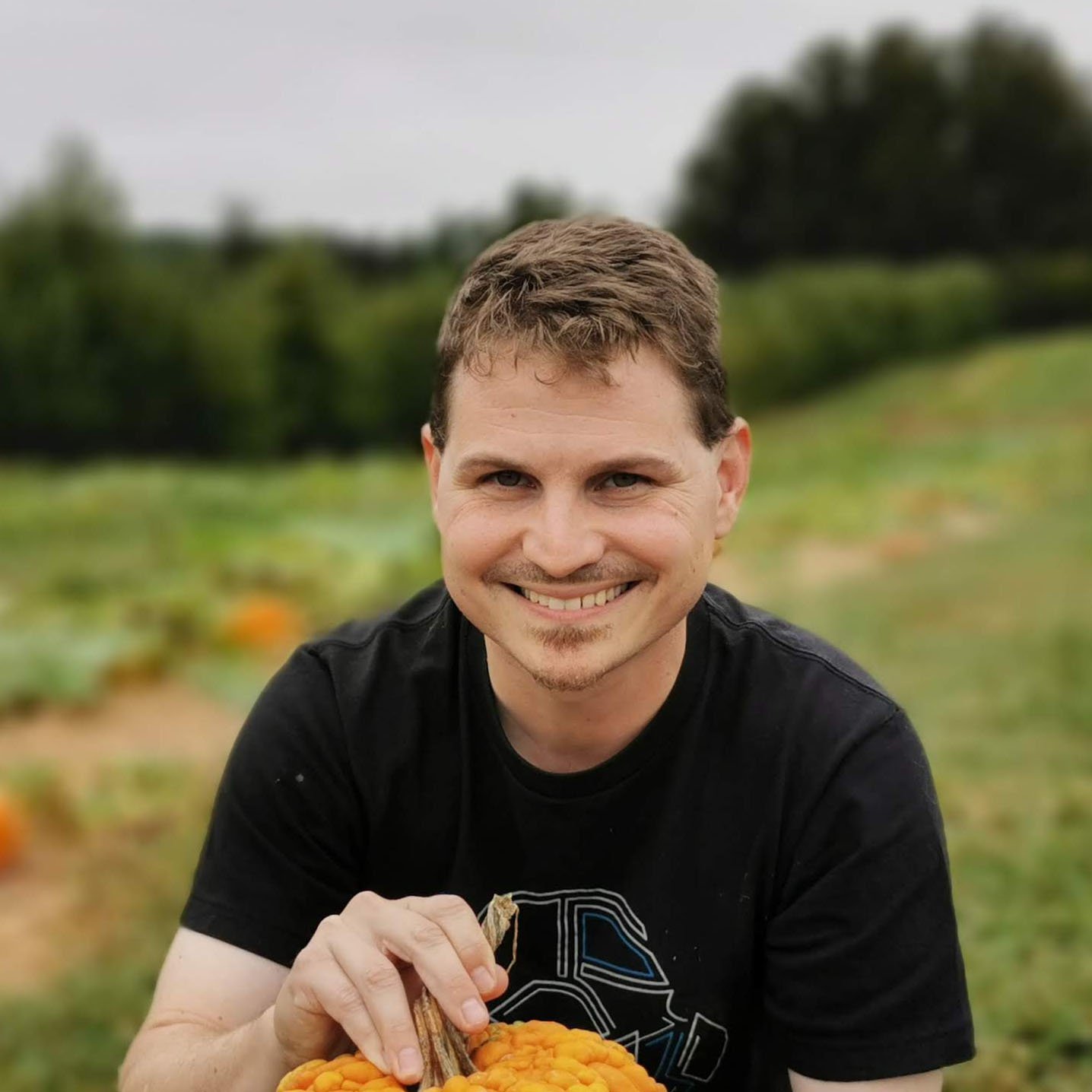 Senior Content Producer — Smartphones & VR
Nick started with DOS and NES and uses those fond memories of floppy disks and cartridges to fuel his opinions on modern tech. Whether it's VR, smart home gadgets, or something else that beeps and boops, he's been writing about it since 2011. Reach him on Twitter or Instagram @Gwanatu