Pixel 7 Pro vs iPhone 14 Pro Max: There's a clear winner here
The best from Google and the best from Apple.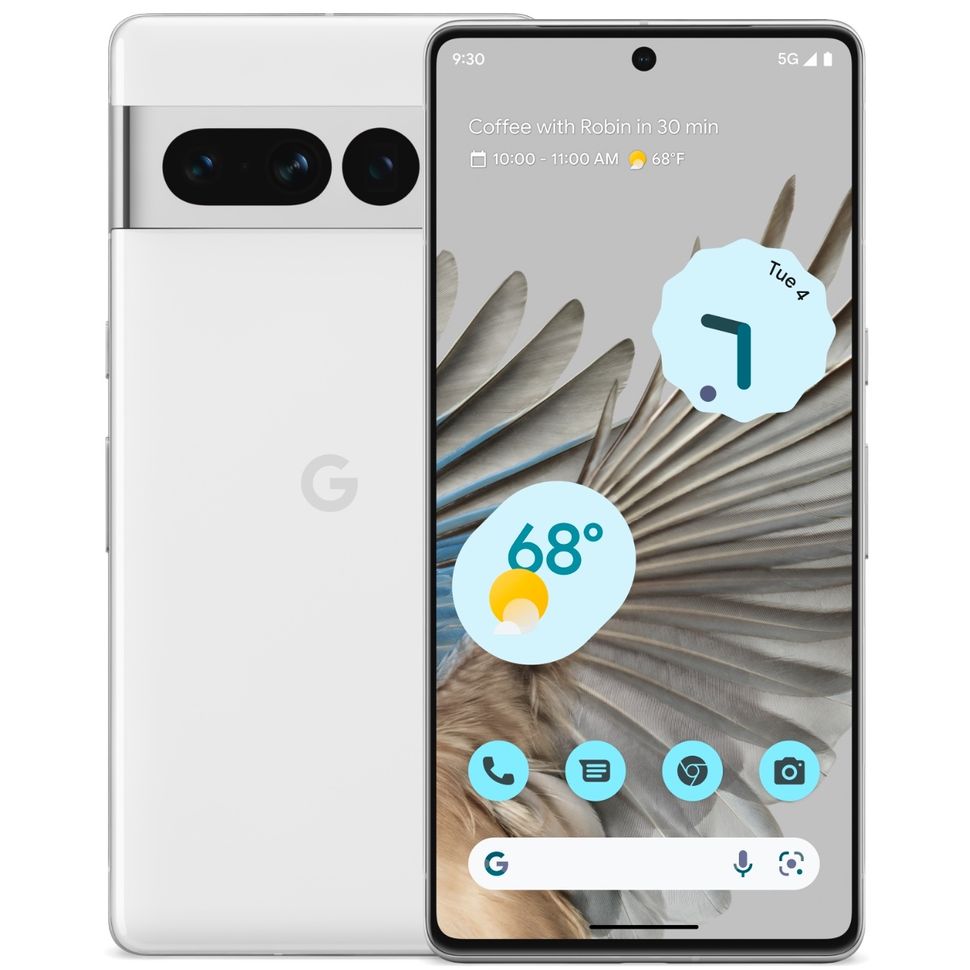 Google's best
If you're looking for the best that Google has to offer, look no further than the Pixel 7 Pro. It offers an incredible camera experience, timely updates, and doesn't cost an arm and a leg.
For
Much more affordable
Better zoom lens
Offers both fingerprint scanner and face unlock
Easier and more comfortable to hold
Tensor G2 provides incredible AI enhancements and capabilities
Against
Limited to three major OS upgrades
Maxes out at 512GB of storage
Expensive, but excellent
Apple's iPhone 14 Pro Max might be rather unwieldy to hold and use on a regular basis, and it's definitely pricy. But it's easily one of the best smartphones on the market today.
For
Industry-leading battery life
Better for capturing videos
Longer software support
Available with up to 1TB of storage
Against
Much more expensive
Still uses Lightning for charging
No physical SIM card slot
When you think about it, it's kind of funny to compare Google's Pixel 7 Pro to Apple's iPhone 14 Pro Max. We're not going to spoil our decision just yet, but why you might find some humor in this comparison is where both of these devices reside on the market.
Apple seems to continue gaining users on a quarterly basis, while Google recently stated that the company's 2022 lineup is its "best-selling generation of phones." Unfortunately, this doesn't mean the Pixel 7 has actually been eating into the iPhone's market share, but perhaps it's the beginning of something great.
That being said, if you're on the fence about whether to swing for the Pixel 7 Pro vs. iPhone 14 Pro Max, let's dive a bit deeper to assist in that decision.
Pixel 7 Pro vs iPhone 14 Pro Max: Design and displays
Why you can trust Android Central Our expert reviewers spend hours testing and comparing products and services so you can choose the best for you. Find out more about how we test.
When you hear about the iPhone, it's rather difficult to argue the point that these are some of the best devices on the market, in terms of design. The iPhone 14 Pro Max retains the same 6.7-inch OLED display from its predecessor, complete with a variable refresh rate of between 1 and 120Hz.
It also supports HDR10 and Dolby Vision, making for an excellent and massive content consumption device from wherever you might be. However, the iPhone 14 Pro and iPhone 14 Pro Max introduced a tectonic shift in the future of what the iPhone might look like.
Gone is the notch that was introduced with the iPhone X, which largely went untouched until the iPhone 13 saw a slight reduction in width. Instead of going the hole-punch cutout like pretty much every other recently-released Android phone, Apple opted for a new approach with the Dynamic Island.
At first glance, you might be instantly reminded of the dual-camera cutout Samsung implemented with the Galaxy S10 Plus. Unlike some of the other camera cutouts that we've seen in recent years, Apple places its solution smack dab in the middle of the display. We'll touch more on this a bit later, but Apple is also attempting to use some software magic to disguise the dual cutouts, as it really wouldn't provide the uniform look that you expect from an iPhone.
The rest of the iPhone 14 Pro Max is largely unchanged from its predecessor. The build consists of a Ceramic Shield display, which isn't great about stopping your screen from getting scratched, but it's said to offer better protection against drops. Around the sides, Apple relies on stainless steel, which looks rather stunning, until you take it out of the box. Then, you'll be entering "fingerprint magnet city."
Switching gears over to the Pixel 7 Pro, you'll find a 6.7-inch LTPO AMOLED display, which offers a variable refresh rate. However, there is a slight difference here, as the Pixel 7 Pro's refresh can dip as low as 10Hz, while maxing out at 120Hz, depending on what it is that you're doing.
And if you want to really get into some pixel-peeping, Google's display is actually the higher resolution of the two. It offers a 3120 x 1440 resolution along with a pixel density of ~512 PPI, compared to the iPhone 14 Pro Max's 2796 x 1290 resolution and ~460 PPI. Plus, the Pixel 7 Pro has the benefit (for some at least) of relying on a traditional hole-punch selfie cutout as opposed to trying to go outside the box to solve a self-created problem.
While the Pixel 7 Pro also implements a glass sandwich design, there are two major differences when compared to the iPhone 14 Pro Max. The first of which is Google's reliance on aluminum for the frame, which helps keep the phone lightweight. But the other major difference is the curved display and back glass, which make the Pixel 7 Pro infinitely more enjoyable to hold and use for any amount of time.
Pixel 7 Pro vs iPhone 14 Pro Max: Hardware, performance, and battery life
We're going to try and keep this one short and sweet. If you want a more performant and powerful device, then go with the iPhone 14 Pro Max. Apple's A16 Bionic remains at the top of the class when compared to the best Android phones, and that includes the newly-released Galaxy S23 Ultra.
The Pixel 7 lineup marks just the second generation of Google's Tensor processor, and while the Tensor G2 offers a notable improvement, it just can't keep up with Apple. At least not yet. For reference, the Pixel 7 Pro scores around 1411 in single-core performance and 3350 in multi-core performance, according to Geekbench 6. Meanwhile, the iPhone 14 Pro Max blows everything else out of the water with a 2504 single-core score and an astonishing 6300 in multi-core performance.
Swipe to scroll horizontally
| Category | Google Pixel 7 Pro | Apple iPhone 14 Pro Max |
| --- | --- | --- |
| Chipset | Google Tensor G2 | Apple A16 Bionic |
| Display | 6.7-inch 120Hz AMOLED (3140 x 1440), HDR10+ 1500 nits | 6.7-inch XDR OLED (2796x1290), 1 - 120Hz, 2000 nits max brightness, HDR10, Dolby Vision |
| Memory | 12GB | 6GB |
| Storage | 128GB/256GB/512GB | 128GB/256GB/512GB/1TB |
| Main rear camera | 50MP ƒ/1.9 | 48MP ƒ/1.9 |
| Telephoto camera | 50MP, ƒ/3.5, 5x optical zoom | 12MP, ƒ/2.8, OIS, 3x optical zoom |
| Ultra-wide angle camera | 12MP, ƒ/2.2 | 12MP, ƒ/2.2 |
| Front Camera | 10.8MP, ƒ/2.2 | 12MP, ƒ/1.9 |
| Battery | 5000mAh, 30W wired charging, 20W wireless charging, 5W reverse wireless charging | 4323mAh, 20W wired charging, 15 MagSafe Charging |
| Updates | Up to Android 16, Security through 2027 | Released with iOS 16, support longevitiy undefined |
| Security | Optical in-screen fingerprint sensor | Face ID |
| Connectivity | Wi-Fi 6E, sub-6 and mmWave 5G, UWB, NFC, AptX HD | Global 5G bands, Wi-Fi 6, Bluetooth 5.3, NFC, UWB, Emergency SOS (NA), eSIM-only |
| microSD card slot | 🚫 | 🚫 |
| 3.5mm headphone jack | 🚫 | 🚫 |
| Dimensions | 162.9 x 76.6 x 8.9mm | 160.7 x 77.6 x 7.9mm |
| Weight | 212 g | 240 g |
| Colors | Hazel, Obsidian, Snow | Space Black, Deep Purple, Silver, Gold |
| Protection | IP68, Gorilla Glass Victus | IP68, Ceramic Shield |
That's quite the difference in performance, despite Apple's most expensive iPhone "only" using 6GB of RAM, while Google's Pixel 7 Pro doubles that by coming with 12GB. Apple also gains an edge in terms of storage, as the iPhone 14 Pro Max is available with up to 1TB, and the Pixel 7 Pro can be maxed out with 512GB. That's plenty of storage for most people, but as mobile photography and videography continue to skyrocket in popularity, we would've liked to see Google at least offer 1TB of onboard storage.
If you're comparing the Pixel 7 Pro vs. iPhone 14 Pro Max and are worried about battery life, sadly, the iPhone wins out here too, even with a slightly smaller battery. Google put a lot of emphasis on optimization with the Tensor G2, and while the Pixel 7 Pro's 5,000mAh cell will easily last through the day, there's a good chance you'll be able to get at least two days of moderate use from the iPhone.
As for charging capabilities, we would likely call this a "draw." Apple loses major points as it still relies on the downright horrible Lightning charger. But despite being around for the past decade, it's still able to reach up to 27W charging speeds, falling just short of the 30W found on the Pixel 7 Pro. And when it comes to wireless charging, even with Apple's excellent MagSafe technology, the Pixel 7 Pro's 20W wireless charging is simply faster than the 15W maximum speeds that the Pro Max can reach.
Pixel 7 Pro vs iPhone 14 Pro Max: Triple-camera showdown
Over the past couple of years, both Google and Apple have completely revamped the camera hardware on their respective flagship devices. Both the Pixel 7 Pro vs. iPhone 14 Pro Max offer a triple camera setup comprised of a wide-angle, telephoto, and ultra-wide camera. But that's pretty much where the similarities end.
Google's camera setup is equipped with a 50MP primary lens, a 48MP telephoto lens with a 5x optical zoom, and a 12MP ultra-wide camera with a 126-degree field of view. The iPhone 14 Pro Max saw an upgrade to a 50MP main wide-angle lens, a 12MP telephoto providing a 3x optical zoom, and a 12MP ultra-wide camera with a 120-degree FoV. Apple has also integrated a LiDAR Depth Sensor, which aims to improve auto-focus in pretty much any lighting conditions.
Image 1 of 6
When it comes to actually taking pictures with either of these phones, most of the time, you'll end up with excellent photos. It's also worth pointing out that you can also up the ante, so to speak, and snap pictures in RAW. This preserves much more detail than the "standard" mode, which can make life easier if you want to perform any edits.
However, make sure you keep an eye on your device's storage, as Apple's ProRAW images can be as large as 100MB. Surprisingly, we found that RAW images captured by the Pixel 7 Pro maxed out somewhere between 10-15MB. This seems to be the case due to the fact that despite using a 50MP sensor, even RAW images are being pixel-binned to 12.5MP.
Image 1 of 2
Something that has frustrated me in my time with the iPhone is the constant worry about lens flare. It's been an issue on the iPhone for years, and I was really hoping these problems would be solved with the upgraded camera hardware. Unfortunately, that's not the case, as I regularly move around and reposition the shot just in an effort to avoid dealing with lens flare.
As you can see in the pictures above, the Pixel 7 Pro isn't immune to lens flare. And admittedly, taking a picture with the sun directly above doesn't help anything. Perhaps there's a bit of Google's image processing prowess at work here, but even with the "halo effect," the picture still looks better than what the iPhone produced.
Pixel 7 Pro vs. iPhone 14 Pro Max: Software updates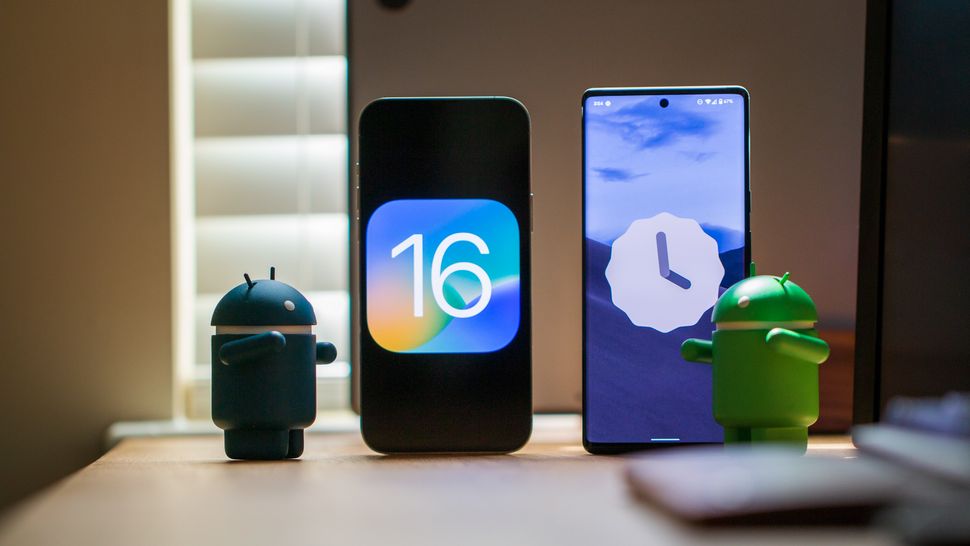 The last area that we want to touch on in this comparison between the Pixel 7 Pro vs. iPhone 14 Pro Max is software. No, we're not diving into the whole "Android vs. iOS" that is constantly played out.
Shipping with Android 13, the Pixel 7 Pro feels like the most refined iteration of Google's take on Android that we've ever seen. There are definitely still a few quirks and irritations, for sure. Using Android on the Pixel 7 Pro is just fast and fluid, especially with the 120Hz display.
Over the past couple of years, we've seen the likes of Samsung, OnePlus, and others increase the number of years that a device will be supported. Google has done the same, as the Pixel 7 Pro will receive three major OS updates, along with five years of monthly security updates. This means that the Pixel 7 Pro will get Android 16, along with receiving its final security patch in 2027.
Apple continues to impress when it comes to its continued support for devices, even those that were released years ago. The company doesn't actually state how long an iPhone (or any other product) will be supported. However, it doesn't take much work to get a general idea.
The iPhone 6s was released all the way back in September 2015, and received its last update with iOS 15 in 2022. That's an incredible seven years of major software releases, something that's simply unprecedented in the Android world.
With that in mind, you can rest easy knowing that the iPhone 14 Pro Max will likely continue to get updated for at least the next five years, if not more. Much of this can be attributed to the fact that Apple controls the entire "stack," from hardware to software and everything in between.
We're keeping our fingers crossed that Google can achieve something similar for future Pixel devices. Now that the company is on its second iteration of the Tensor chip, perhaps it's only a matter of time before Google announces some major changes to its update strategy. The only unfortunate part is that it's unlikely to be "retroactive" to the Pixel 7 Pro.
Pixel 7 Pro vs iPhone 14 Pro Max: Which should you buy?
In the battle of the best phones, there are a lot of reasons why you might want to opt for the iPhone 14 Pro Max over the Pixel 7 Pro. Software support is top-notch, battery life is absolutely insane, and while there are quirks with iOS, even Google has taken to updating its own iOS apps first before Android.
With that, you'll have to make some decisions about how you want to handle Apple's "walled garden." Apple's ecosystem of devices is unrivaled, and while Google is getting closer, there's still more work to be done.
There's one big advantage that the Pixel 7 Pro holds over the iPhone 14 Pro Max, and that's the price. Disregarding any current deals, the base model Pixel 7 Pro with 128GB is just $899. And if you want to get as much storage as possible, a 512GB device will cost you $1,099.
That $1,099 price for a 512GB Pixel 7 Pro is the same amount that you'll need to spend for the 128GB iPhone 14 Pro Max. And if you want the most storage that Apple has to offer, it'll set you back a whopping $1,599. So basically, you can take that budget, grab the Pixel 7 Pro, the Pixel Watch, and have some money left over.
Regardless of which you choose, both of these phones are absolutely wonderful, and you won't be disappointed either way.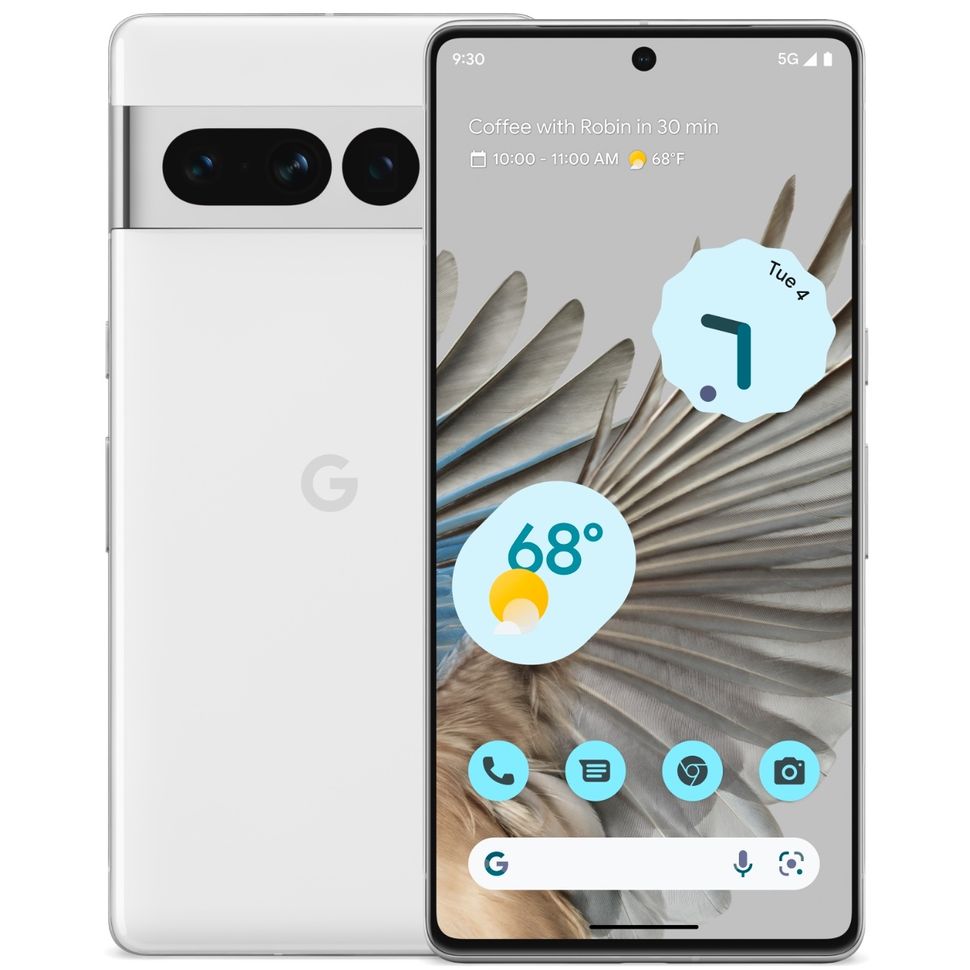 Complete package
While there might be smartphones that are more powerful and with beter hardware, the Pixel 7 Pro is Google's most refined and complete smartphone.
Expensive, heavy, and worth it
You might not want to get stuck into Apple's ecosystem, but there's little denying that the iPhone 14 Pro Max offers a balance that is largely unrivaled.
Get the Android Central Newsletter
Instant access to breaking news, the hottest reviews, great deals and helpful tips.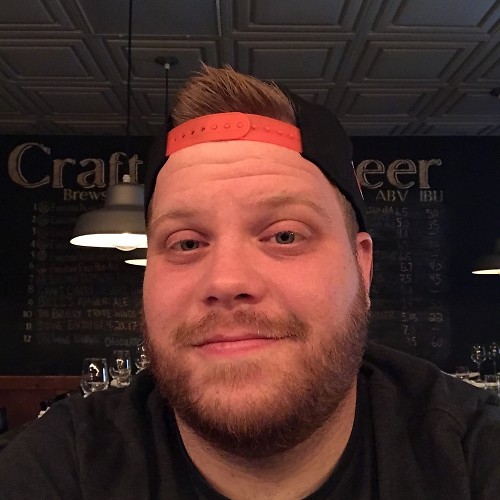 Senior Editor - Chromebooks, tablets, and wearables
Andrew Myrick is a Senior Editor at Android Central. He enjoys everything to do with technology, including tablets, smartphones, and everything in between. Perhaps his favorite past-time is collecting different headphones, even if they all end up in the same drawer.