The Motorola Razr (2023) may be one of the most surprising phones this year, not because it brings anything particularly new to the table, but because it takes the foldable form factor and makes it much more accessible for consumers who don't want to spend an arm and a leg on a phone. The downside is that you don't get to reap the benefits that can come with the form factor, like a more functional cover screen.
Pros
+

Affordable

+

Gorgeous 144Hz OLED display

+

Good performance from Snapdragon chip

+

Vegan leather finish feels great

+

Sturdy hinge

+

Great battery life
Cons
-

Inconsistent image quality

-

Shaky video capture

-

Only 128GB of USF 2.2 storage

-

Small cover screen does very little

-

Slow wireless charging
Why you can trust Android Central Our expert reviewers spend hours testing and comparing products and services so you can choose the best for you. Find out more about how we test.
Motorola is known for its affordable Android phones, often undercutting the competition with models offering tons of value for the price. That's why it's no surprise that the company did the same with the new Razr (2023), a phone that's finally making its way to North America for just $699. That makes it the cheapest new foldable you can buy if you live in the United States, a fact that should definitely pique your curiosity.
There are some obvious downgrades when compared to the more expensive Motorola Razr Plus, but when you're talking about a foldable phone that costs less than most traditional flagship phones, that's to be expected. Still, even with more "midrange" specs, the Razr (2023) — which I lovingly refer to as the "Razr Minus" — has a lot going for it and may just be the gateway drug to a new world of foldables for many.
Motorola Razr (2023): Price & availability
Motorola announced the Razr (2023) in June of 2023 before later launching the phone in North America in October of the same year. The phone retails for $699, with an initial offer cutting the price down to just $599. There is only one configuration, with 128GB of storage and 8GB of RAM.
The device is available in several different color options, including Sage Green, Vanilla Cream, Summer Lilac, and Cherry Blossom.
Motorola Razr (2023): What I like
When it comes to the design, Motorola takes a bit of a different approach with the Razr when you compare it to its Plus counterpart. The overall design is the same, but the Razr trades the glass cover panels for a vegan leather finish (something only found on the Viva Magenta Razr Plus), while the frame takes on a more brushed metal finish compared to the rather glossy frame on the Plus. The result is a phone that feels and looks quite classy, and in some ways, I prefer it to the flashier Razr Plus.
When opening the phone, you're met with a large 6.9-inch 144Hz OLED panel, making it one of the highest refresh rates on a foldable phone. And the crease is just as minimal as on the Plus display, perhaps even more so. It's fairly punchy and bright at 1400 nits, although I often struggle with foldable displays outdoors due to the smudginess of the built-in screen protectors, and this phone is no different.
And the hinge, while technically the same one used on the Plus, somehow feels much sturdier, almost to the level of the Galaxy Z Flip 5. It's able to keep the top half of the display propped up at various angles but without the level of wobbling that I experience on the Plus.
Swipe to scroll horizontally
Motorola Razr (2023) specs

| Category | Motorola Razr (2023) |
| --- | --- |
| OS | Android 13 |
| Display (internal) | 6.9-inch, pOLED, FHD+ (2640 x 1080), 144Hz LTPO, 1400 nits, 22:9 |
| Display (external) | 1.5-inch, OLED, 194 x 368, 60Hz, 1000 nits, 2:1 |
| Chipset | Snapdragon 7 Gen 1 |
| RAM | 8GB LPDDR4X |
| Storage | 128GB, UFS 2.2 |
| Audio | 3 mics, stereo speakers, Dolby Atmos |
| Connectivity | 5G, Wi-Fi 6E, Bluetooth 5.3, NFC |
| Security | Fingerprint sensor |
| Protection | IP52, Gorilla Glass Victus |
| Battery | 4200mAh, 30W wired charging, 5W wireless |
| Dimensions (open) | 73.95 x 170.82 x 7.35mm |
| Dimensions (closed) | 73.95 x 88.24 x 15.8mm |
| Weight | 188.6g |
| Colors | Sage Green, Vanilla Cream, Summer Lilac, Cherry Blossom |
The overall performance of the Motorola Razr is honestly quite good. The Snapdragon 7 Gen 1 powering the phone may not be the top-of-the-line chipset from Qualcomm, but it definitely gets the job done. Paired with 8GB of RAM, the phone is able to handle much of my daily tasks without faltering. It also handles gaming well, capable of playing Honkai: Star Rail on high settings with little problem. And if you're really daring, you can even play on the highest settings to give the phone a challenge, although expect the Razr to get warm as it tries to keep up, at least on the top half of the device.
The smooth performance is likely aided by Motorola's light take on "stock" Android. MyUX is a largely similar experience to what you'll find on a Pixel phone but with the usual Motorola flourishes, such as its own take on customization, useful gestures like twisting twice to turn on the camera or chopping twice to trigger the flashlight, and wireless Ready For, which is ready to turn your phone into a desktop or a webcam for your computer.
There's also a new "Moto Unplugged" feature that launched alongside the phone, and it's positioned as a neat way to disconnect when you need a break from your phone and the world. In reality, it's really just Motorola's version of Focus Mode, which is already available on the phone via Google's Digital Wellbeing.
Motorola also promises three OS upgrades and four years of software updates, and while it's still less than what Samsung or Google offer their latest phones, it's still praise-worthy for a company that always seems hesitant to support its phones for very long.
Battery life is also a highlight of the Razr. Motorola stuffed a 4200mAh battery into this phone, which is just 100mAh shy of the OPPO Find N3 Flip. I find that while it can't quite hit the full day that I get from the OPPO phone, the Razr still gets me through most of the day, and I have much less anxiety when going out than I do with the Razr Plus. It also helps that the phone has 30W wired charging, although the 5W wireless charging leaves a lot to be desired.
Motorola Razr (2023): Cover screen
The cover screen experience is vastly different from what you'll find on the Razr Plus. Instead of a large display taking up much of the cover panel, you'll find a black bar housing the rather small 1.5-inch display and dual cameras (which I'll get to later).
This display isn't the most functional, and it's mostly meant for glancing at information and notifications. Customization is limited to a handful of panels for weather, calendar, contacts, media, a timer, and the audio recorder. You can swipe between these in a carousel on the cover screen while swiping down from the top will present Quick Settings with select toggles. Swiping up will show any available notifications, which you can preview directly on the cover screen, and some will let you do things like delete an email, but for most interactions, you'll be prompted to open the phone.
Image 1 of 3
There's a certain simplicity to it that sort of reminds me of a smartwatch — something that's not meant to be used all the time or even replace your phone, just to check notifications and maybe glance at information from time to time. That said, even my Galaxy Watch 5 lets me respond directly from the display. Still, I can't imagine Motorola stuffing a full keyboard on this tiny 2:1 screen.
This cover screen is meant to give the bare minimum while still serving its purpose of letting you decide whether or not it's worth it to open your phone. Media controls are basic, but they work well enough, and surprisingly, you can still take selfies and shoot videos using the cover screen to preview the shot, although your view and controls will be limited.
Motorola also includes various clock styles to give the cover screen some personality, which is a nice touch considering its limited functionality. But overall, this is probably not the main selling point of the Razr, and it's a shame Motorola couldn't put a larger display on the outside, like the 1.9-inch panel on the Galaxy Z Flip 4. Maybe next year.
Motorola Razr (2023): What could use some work
The Motorola Razr (2023) may have a higher resolution camera than the Plus model, but that doesn't necessarily mean that images are better. Don't get me wrong, I don't think the Razr takes bad photos, but like the Plus, the images often leave me wanting more, whether it's more punch, more contrast, more accurate white balance, or something else. The phone also seems to have trouble with balancing colors at times.
Overall, the phone takes fine photos, and every so often, it'll take a great photo, but it's very inconsistent and likely won't win any blind photo contests against higher-end Android phones. However, pit it against cheap Android phones, and it might pull something off. Night shots are fairly decent, and it manages to capture more detail than the Razr Plus in 2x zoom.
Image 1 of 10
Video isn't great either, and the phone often suffers from the same problem as the Razr Plus, where it will noticeably drop frames when you start to record a video and sometimes in the middle of recording.
A downside of having such a small cover screen is that selfies with the primary cameras are a little hard to take and orient. And with the cover screen, you're limited to standard photo mode, video, and portrait. Swiping up toggles between wide and ultrawide, but you get no access to additional photo options.
Of course, when you're taking a bunch of photos, you'd probably want a lot of storage to, you know, store them. Unfortunately, the Razr (2023) only comes with a 128GB variant in the U.S., with no option to expand or pay for a 256GB model. I'm not quite sure why Motorola would limit this, but in this day and age, 128GB isn't that much; I don't care how affordable this phone is.
Lastly, while I like the design and the fact that I don't have to worry about breaking glass (aside from the small cover screen), the vegan leather often holds on to scratches, and they can sometimes be difficult to get rid of.
Motorola Razr (2023): Competition
In the United States, the Motorola Razr (2023) has one main competitor: The Samsung Galaxy Z Flip 5, which is positioned as a more flagship smartphone than the Razr. Thus, you'll find a more powerful chipset, better cameras, and a much bigger cover display. However, the downside to all that power is that the Flip's battery life can suffer, struggling to get through a full day. The Razr is likely to last a big longer while also costing you hundreds of dollars less.
Another flip phone we enjoy is the OPPO Find N3 Flip. While not exactly U.S.-bound, the Flip enjoys an all-day battery life, an impressive triple-camera system, and a rather stylish design. It also has a large cover display, but the vertical orientation makes the implementation a little awkward and more limited than what one would expect from such a large screen. And don't expect the phone to hit retail stores in North America.
Elsewhere, there's the TECNO Phantom V Flip, which is also positioned as a midrange flip phone. It, too, has an all-day battery, impressive build quality, and a leather back, while TECNO offers it at a cheaper price than the Razr. That said, the camera system is limited, there's no IP rating, and the software isn't really up to par.
Motorola Razr (2023): Should you buy it?
You should buy this if...
You're interested in foldable phones
You don't want to spend a lot of money
You want a phone that performs well and lasts all day
You shouldn't buy this if...
You want a useful cover screen
You want consistently good camera quality
You take a lot of videos
Motorola has done something truly special here. The Razr (2023) is the perfect example of the company's ability to bring high-value products to market while undercutting the competition to get it done. The $699 Razr (2023) is the kind of phone I would hope to see from the likes of Samsung and even Google as a way to make foldable phones more accessible.
Keep in mind I don't think this phone is for everyone. There are obvious compromises here, such as the rather limited cover screen, inconsistent camera system, and weak water resistance rating. If you're looking for a truly flagship experience, this isn't it. But at a price that falls well below many of the top Android phones you can get today, this could be more of a perfect first foldable phone than the more expensive Razr Plus, and that, my friends, is the real plus.
The Motorola Razr (2023) is your cheapest way to get a foldable phone, while still offering a powerful Snapdragon chipset, an impressive 144Hz display, and all-day battery life. If you're curious about foldables but don't want to spend too much to get one, this is the phone to consider.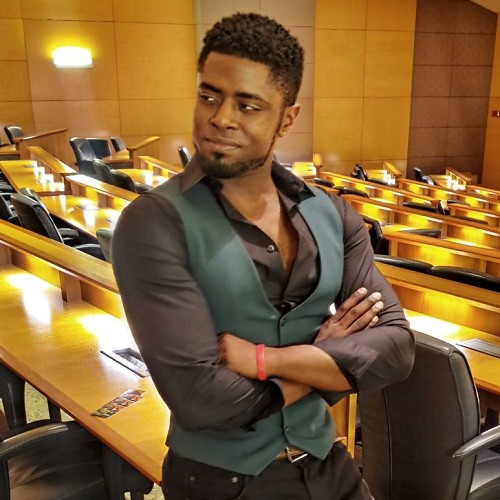 Derrek is a long-time Nokia and LG fanboy who loves astronomy, videography, and sci-fi movies. When he's not working, he's most likely working out or smoldering at the camera.
That's a price that might kickstart more adoptions to a foldable.

Reply