Retailing for $600, the PHANTOM V Flip is the most affordable foldable you can buy today. The foldable has a striking design with a unique camera island that houses the cover screen, and the build quality is on par with its rivals. The inner screen has excellent colors, and it can stay semi-folded at various angles, unlocking new use cases and versatile shooting options when using the cameras. There are issues here — the cameras are strictly average, the software isn't as polished as other foldables, and the phone won't get as many software updates as Samsung. But considering what you're paying, the PHANTOM V Flip is definitely worthy of your attention.
Pros
+

Gorgeous design with leather back

+

Build quality on par with other foldables

+

Sublime 120Hz inner screen

+

Reliable in daily use

+

Battery lasts all day

+

Unmatched value
Cons
-

Average cameras

-

Software lacks polish

-

No OIS or 4K/60

-

No ingress protection

-

Cover screen is limited in its usability
Why you can trust Android Central Our expert reviewers spend hours testing and comparing products and services so you can choose the best for you. Find out more about how we test.
Samsung continues to dominate the foldable segment, and while Chinese brands have targeted this category aggressively over the last two years with the likes of the Xiaomi MIX Fold 2, OPPO Find N2 and N2 Flip, Honor Magic V2, and Vivo's X Fold 2 , all of these devices are aimed at the flagship tier.
There needs to be a mid-range foldable to make the segment go truly mainstream, and while Motorola came close with the Razr 40, it wasn't quite there yet. That's where TECNO comes in; the Transsion-owned brand largely focused on entry-level and budget phones for much of its existence, but it has turned its attention to mid-range and high-end devices of late, and its latest launches have been interesting to say the least.
TECNO unveiled the PHANTOM V Fold back at MWC, and the manufacturer is following that up with the launch of the PHANTOM V Flip. The flip-style foldable is an important device as it has the distinction of being the most affordable foldable money can buy today. At the outset, the PHANTOM V Flip doesn't belie its mid-range origins — it has a vegan leather back, an AMOLED screen on the inside, and a unique circular OLED cover screen that's ensconced within the camera island.
In short, TECNO is essentially democratizing foldables by significantly lowering the barrier to entry, and that makes the PHANTOM V Flip one of the most exciting phones of 2023. I used the PHANTOM V Flip for just over 10 days, so let's take a look at what the foldable has to offer, and whether you should consider it over the likes of the Galaxy Z Flip 5 and Find N2 Flip.
TECNO PHANTOM V Flip: Specs and pricing
TECNO unveiled the PHANTOM V Flip on September 22, and the phone is set to go on sale starting October 1. India is getting the device ahead of other global markets, and the Phantom V Flip is being sold at a particularly good value in the country, retailing at just ₹49,999 ($601) for the version with 8GB of RAM and 256GB of storage. That gives the foldable a distinct advantage over just about all of its rivals, with the Motorola Razr (sold as the Razr 40) the closest alternative with a retail price of ₹59,999 ($723).
The PHANTOM V Flip is slated to debut in western markets over the coming months, and while it isn't as good a deal in that part of the world — it will cost €700 ($745) in Europe — it still undercuts the rest of the pack.
Swipe to scroll horizontally
| Category | TECNO Phantom V Flip |
| --- | --- |
| OS | HiOS 13.5 based on Android 13 |
| Inner Display | 6.9-inch 120Hz LTPO AMOLED, 2640 x 1080, 1000 nits brightness |
| Outer Display | 1.32-inch 60Hz AMOLED, 466 x 466, 800 nits brightness |
| Chipset | Mediatek Dimensity 8050, Mali-G77 MC9, 6nm |
| RAM | 8GB LPDDR4X |
| Storage | 256GB UFS 3.1 |
| Rear camera 1 | 64MP f/1.7, 0.8um pixels, PDAF, 4K at 30fps |
| Rear camera 2 | 13MP f/2.2, 1.12um pixels, wide-angle |
| Front camera | 32MP f/2.5, 0.8um pixels, flash |
| Ingress protection | None |
| Connectivity | Sub-6 5G, Wi-Fi 6, Bluetooth 5.1, NFC |
| Security | Side-mounted fingerprint |
| Audio | USB-C, stereo sound |
| Battery | 4000mAh battery, 45W charging |
| Dimensions (folded) | 88.7 x 74.0 x 14.9mm |
| Dimensions (unfolded) | 171.7 x 74.0 x 6.95mm |
| Weight | 194g |
| Colors | Mystic Dawn, Iconic Black |
TECNO PHANTOM V Flip: Design
The first thing I noticed when I got started with the PHANTOM V Flip is its similarities to the Find N2 Flip. The color has something to do with it; TECNO is selling its foldable with similar color options as OPPO, and a comparison is warranted. That said, the PHANTOM V Flip features a vegan leather back that feels much better to hold and use than the glass back of the Find N2 Flip, and the dual-tone finish along with the embossed V logo gives the phone a lot of flair.
You don't get the feeling that you're using a mid-range foldable, and that's because the PHANTOM V Flip uses the same materials as its flagship rivals. The leather back is a good start, and the mid-frame is made out of aluminum, with the two parts of the phone held together by a steel hinge that has just 20 moving parts.
The outer part of the hinge has a matte texture, and is emblazoned with PHANTOM branding. I would have liked to see the same texture on the sides as well, but those get a glossy coating instead. You get plastic bezels around the inner screen, and they're similar to what you get on every other foldable today.
The hinge needs a bit of force to open, but it has a smooth articulation, and you can close it any angle between 30 to 150 degrees, similar to Flex Form mode on Samsung's devices. The build quality is good for the most part, but there's a distinct wobble when the phone is opened at an angle.
Image 1 of 4
Like the best foldable phones, the hinge on the PHANTOM V Flip closes fully flat without any visible gap. Because of the size of the camera housing, the phone has a slight tilt to it when laid flat on a table, but there's no wobble. There is, however, an issue with weight distribution — the top half of the foldable distinctly heavier on account of the cover screen and large camera island.
Talking about the design of the cameras, the PHANTOM V Flip has the largest housing of any foldable, and that's because it houses the cover screen within the camera island. The circular island has a 1.32-inch screen in the middle, with the cameras arrayed on the border. The design looks unmistakably cool, but what you gain in aesthetic you lose out in usability. On that note, you don't get ingress protection of any kind here — that's still exclusive to Samsung's foldables.
The power and volume buttons are on the right, and you get a fingerprint sensor that's baked into the power button. You can configure the sensor to be always on, and in my use, I found it to be fast and reliable. You get a lot of accessories in the box — something that's not the case with Samsung's foldables. TECNO bundles a 45W charger and USB-A to USB-C charging cable, and a case with a ring that's decked out in the same color as the phone.
TECNO PHANTOM V Flip: Displays
The PHANTOM V Flip has one of the biggest screens on a flip phone yet, offering a 6.9-inch AMOLED panel with LTPO tech. The screen goes up to 1,000 nits, and while that's not on par with what you get on Samsung and OPPO's foldables, there are no issues in daily use — the screen got sufficiently bright even under harsh sunlight. The only quibble is that the plastic layer covering the screen isn't polarized, so you cannot use the phone with sunglasses on.
On that note, the plastic layer is distinctly noticeable — just like the Galaxy Z Flip 5 — and you get a visible crease that's also similar to Samsung's foldable. The Find N2 Flip continues to have an edge in this particular area, with the foldable featuring a thinner plastic layer that doesn't affect usability, and a crease that is barely noticeable in daily use.
Although the crease is fairly prominent, you tend to not notice it after a few days of use, and that was the case here as well. As for the screen itself, it has vibrant colors and good contrast, and I had zero issues in daily use. You get two color modes — Bright Color and Original Color — and the former boosts saturation levels a bit too much, so I used the latter. You can change the refresh rate manually to either 60Hz, 90Hz, or 120Hz, and leaving it in auto switches the refresh on the fly based on the content on the screen.
While the inner screen is one of the largest around, the cover screen is one of the smallest on a foldable. It is a 1.32-inch AMOLED with a resolution of 466 x 466, and it is locked to 60Hz. You get a series of widgets on the home screen, and like OPPO, you get the ability to select from a variety of pets that perform various actions throughout the day. While I like the idea, I much prefer OPPO's implementation.
The cover screen has decent customizability when it comes to clock styles, and you get the ability to make your own. Given the size of the screen, there's no way to run full-size apps, but you do get widgets. By default, there's weather, agenda, camera, alarm, and activity widgets, and you can add weather alerts, timer, stopwatch, and sound recorder.
The limited selection combined with the tiny cover screen curtails its usability, and other than viewing notifications and using it as a camera viewfinder, I didn't get much utility out of the screen.
TECNO PHANTOM V Flip: Performance
One of the best ways to decrease the price of a phone is to use a mid-tier platform, and that's just what TECNO is doing here by choosing the MediaTek Dimensity 8050. As I noted in my Infinix GT 10 Pro review, the Dimensity 8050 is a refreshed version of the yesteryear Dimensity 1300, and it uses the same cores; so you get one Cortex A78 core at 3.0GHz, three A78 cores at 2.6GHz, and four A55 cores at 2.0GHz.
Now, in spite of using the older Arm v7 cores, the Dimensity 8050 holds up admirably well in daily use, and for mundane tasks that include browsing and social media, you won't run into any issues. That said, the PHANTOM V Flip isn't a gaming phone by any measure, and the foldable just doesn't have the power — or the thermal efficiency — to play demanding titles.
Most visually-intensive titles run at medium to low settings, and there's noticeable lag after the 20-minute mark. The inherent nature of a foldable design doesn't allow for much in the way of thermal headroom, and the PHANTOM V Flip is severely constricted as a result. Combine that with the aging Mali-G77 MC9 GPU and it's easy to figure out that you won't be able to get much gaming done on this phone.
Swipe to scroll horizontally
| Category | Phantom V Flip | Find N2 Flip | Google Pixel 7a |
| --- | --- | --- | --- |
| CrossMark (Overall) | 709 | 939 | Row 0 - Cell 3 |
| Productivity | 794 | 839 | Row 1 - Cell 3 |
| Creativity | 615 | 1036 | Row 2 - Cell 3 |
| Responsiveness | 774 | 988 | Row 3 - Cell 3 |
| Geekbench 6 (single-core) | 1096 | 1216 | Row 4 - Cell 3 |
| Geekbench 6 (multi-core) | 3405 | 3361 | Row 5 - Cell 3 |
| 3DMark Wild Life (score) | 4568 | 7694 | Row 6 - Cell 3 |
| 3DMark Wild Life (FPS) | 27.36 | 46.10 | Row 7 - Cell 3 |
| 3DMark Wild Life Extreme (score) | 1297 | 2432 | Row 8 - Cell 3 |
| 3DMark Wild Life Extreme (FPS) | 7.7 | 14.55 | Row 9 - Cell 3 |
That narrative plays out with synthetic tests as well, with the PHANTOM V Flip not coming close to its rivals in terms of gaming. To its credit, the single and multi-core CPU results are in line with other mid-range phones, but the foldable is at a distinct disadvantage when it comes to the GPU. But if you don't care about mobile gaming and want a phone for daily use, the PHANTOM V Flip gets the job done.
There isn't much to talk about on the hardware side of things. The phone is sold in a single variant with 8GB of RAM and 256GB of storage, and you get the older LPDDR4X and UFS 3.1 modules. The vibration motor is finicky and not as refined as the one you get on the Find N2 Flip and Z Flip 5, and you miss out on Wi-Fi 6E. That said, I didn't have any issues with Wi-Fi 6 connectivity, and in a similar vein the Bluetooth and cellular radios held their own.
The PHANTOM V Flip has a decent-sized 4000mAh battery, and it manages to last a day consistently. There were a few instances in the 10 days I used the foldable where the battery fell below 10% before the end of the day, but that's the case with the Galaxy Z Flip 5 and Find N2 Flip as well. TECNO's foldable is in line with its rivals in this regard, and while it has a larger battery than the Z Flip 5, you don't see any tangible gains in daily use.
And when it comes to charging the phone, you get 45W tech and a bundled charger that takes just under an hour to fully top up the battery. That's better than what you get with Samsung, and while there is some cause for battery anxiety if you're a heavy user, it shouldn't be an issue most of the time.
TECNO PHANTOM V Flip: Cameras
TECNO went with a standard dual camera arrangement at the back of the PHANTOM V Flip, with a primary 64MP camera joined by a 13MP wide-angle lens. There's a 32MP selfie camera, and what's particularly interesting is that you get an LED flash module at the front. The phone misses out on optical image stabilization, instead relying on EIS. There's no ability to shoot 4K video at 60fps either.
The camera interface is identical to what you get on other phones, with the shooting modes arranged in a ribbon at the bottom and various toggles located throughout the interface. The phone uses the 64MP lens to shoot 2x digital zoom shots, and the wide-angle lens has autofocus, allowing it to take macro shots.
One of the best use cases for the cover screen is the camera widget that lets you use it as a viewfinder. You can switch between photo, video, and portrait modes, and there's even a tiny shutter button at the bottom of the screen — of course, you can always use the volume buttons to take a photo or start recording video.
Image 1 of 6
The PHANTOM V Flip manages to take great photos in daylight situations, offering good dynamic range and lots of detail. TECNO emulates Samsung's color profile, so you tend to get shots with oversaturated colors and high contrast. One of the best parts about having a screen on the outside is that you can use the main camera to take selfies, and it does a brilliant job in this regard.
It also holds up very well for taking portrait shots, providing good segmentation of the subject. While there are a few instances where it doesn't quite deliver — it doesn't know what to do with lengthy beards, for instance — you get reliable shots with plenty of detail most of the time. And just like other phones that aren't made by Google, it doesn't do a particularly good job when taking portrait shots of inanimate objects.
The phone is strictly average in low-light scenarios; it limits exposure levels to minimize noise, and you lose out on a lot of detail. You still get usable shots — particularly with Night mode — but it doesn't come anywhere close to regular mid-rangers.
TECNO PHANTOM V Flip: Software
TECNO continues to offer its custom HiOS interface on its devices, and the Phantom V Flip runs HiOS 13.5 based on Android 13 out of the box. I used the Phantom X2 Pro last year and came away feeling that the software needed an overhaul. A year later, HiOS retains much of the same frustrations.
Let's start with the design; the UI is heavily skinned, and while that's not a bad thing — OPPO and Xiaomi do the same — it is badly in need of a visual refresh. You get Android 13-esque widgets that use Material You guidelines, and they look jarring against the dated interface. There's some bloatware out of the box, but it's less than last year, and you can uninstall most it. That said, you can't disable or uninstall TECNO's Bixby alternative, Ella.
The one positive change in HiOS 13.5 is that a swipe down gesture on the home screen now surfaces the notification pane. While that's a good thing, TECNO still doesn't offer a unified notification pane, and the toggles are located in another pane. And the design of this Control Center — where the toggles are housed — is worse than last year, and it doesn't look refined.
TECNO added a few features to leverage the foldable design; when the PHANTOM V Flip is semi-folded at any angle between 30 to 150 degrees, it splits the interface in two, giving you more control. In a video call, the top half houses the video while the bottom half has the controls, and similarly when you pull up the camera, the viewfinder sits at the top and you get the shooting modes at the bottom.
You still don't get the ability to delete app icons on the home screen en masse, and TECNO bundles its own dialer, messages utility, and keyboard out of the box. But to the brand's credit, it offers a ton of customization features. There are plenty of useful gestures, multi-window mode (not that it's of much use on this phone), edge panels, kids mode, app clone feature, a video assistant that blocks notifications when you're streaming a video — it works with YouTube and Netflix — and a dedicated gaming mode.
There's clearly a lot on offer with HiOS 13.5, but the dated design inhibits its potential. TECNO needs to modernize the design for its UI to be palatable to a global audience, and it needs to do it sooner rather than later.
Another issue is the software update policy; the PHANTOM V Flip will get just two Android version updates and three years of security patches, and that's not in line with the rest of the field, which offer at least three platform updates as standard.
TECNO PHANTOM V Flip: The competition
The closest rival to the PHANTOM V Flip is the Motorola Razr 40. It offers a similar value and is powered by mid-range hardware, and you get the same caliber of cameras. The software is significantly better than what you get on TECNO's device, but it has the same limitations when it comes to gaming. Motorola sells its foldable for ₹59,999 ($723) in India, and while it is costlier, you are getting cleaner software.
It isn't even worth mentioning the Galaxy Z Flip 4 as a potential rival to the Phantom V Flip as it costs a whole lot more in India. Although the foldable launched a year ago and the Galaxy Z Flip 5 is readily available, the Z Flip 4 is still selling for ₹77,999 ($938). You get better hardware across the board, but if you're considering the Phantom V Flip, you want a foldable that's sort of affordable, and the Z Flip 4 isn't it.
In a similar vein, the Find N2 Flip is also in another category altogether, currently selling for ₹84,900 ($1,021). Again, it doesn't make any sense to consider it over the Phantom V Flip, and while you may find better deals in other regions — particularly on Samsung's foldables — TECNO's device is unchallenged when it comes to value in India.
TECNO PHANTOM V Flip: Should you buy it?
You should buy this if:
You want a foldable for the same price as a regular phone
You need reliable hardware in daily use
You want good build quality that will hold up for several years
You need all-day battery
You want plenty of customization
You shouldn't buy this if:
You want a foldable for gaming
You need clean software and long-term updates
You want a foldable with ingress protection
The PHANTOM V Flip isn't short on compromises, but it manages to deliver the basics for much less than its rivals, and that makes it worthy of attention. The design and build quality are on par with the best foldables, and at no point do you get the feeling that you're using a phone that costs the equivalent of $600.
TECNO also did a great job with the inner screen, and while the crease is just as noticeable as Samsung's foldables, that isn't a huge downside. The software is better than last year, but there's till a lot of work that needs to be done to bring it to the same level as ColorOS and MIUI. Yes, there are drawbacks with the foldable — it doesn't measure up during gaming, the UI looks dated, and there's no ingress protection.
The camera isn't particularly great in low-light situations, and the wide-angle lens could've been better. And while the design looks great, the decision to go with a smaller cover screen that's tucked inside the camera island means it not as versatile, and ultimately limits its usability.
That said, you are getting a foldable for just $600, and that more than anything else the PHANTOM V Flip a good option to consider. Motorola's Razr 40 has a similar set of shortcomings, and while it has better software, it cannot measure up to the value that TECNO is offering with the PHANTOM V Flip. Yes, you'll find much better phones in this category, but if you want one that bends in half, the PHANTOM V Flip is the only game in town.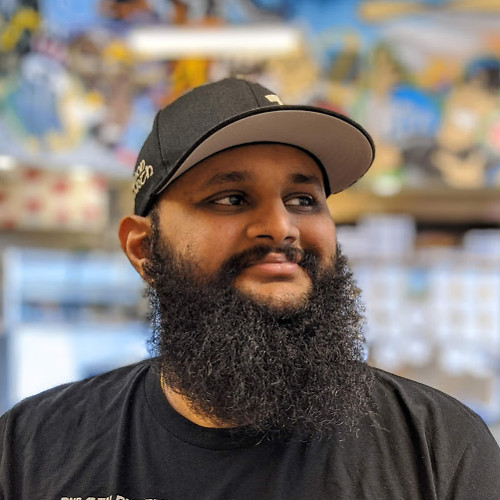 Harish Jonnalagadda is a Senior Editor overseeing Asia at Android Central. He leads the site's coverage of Chinese phone brands, contributing to reviews, features, and buying guides. He also writes about storage servers, audio products, and the semiconductor industry. Contact him on Twitter at @chunkynerd.
For me, Am from Nigeria and over here we see what Tecno did to the phantom v Flip as something out box. Even though Samsung and the likes have been releasing something similar, None of it competitors in Nigeria has produced of flip phone. When you look at the phones Tecno had been releasing especially there Phantom series, you'll not be surprise about this break, I also talk a little about Tecno Phantom flip 5 on my blog

Reply