iPhone 15 vs. Google Pixel 7: Which should you buy?
iPhone or Pixel? The choice is a tough one.
Apple's gem
As one of the newest phones in Apple's line-up, the iPhone 15 has many of the features of the previous-generation Pro models, like the Dynamic Island, along with new innovations, especially in the space of photography. But it's much more expensive, especially if you opt for the highest level of built-in storage.
For
Supports wireless charging
Decent battery life
Exciting new camera features
Useful emergency features
Against
Much more expensive
Less memory
No storage expansion
Affordable premium Android
When it comes to an Android device that's both relatively affordable and offers premium features, the Google Pixel 7 delivers. It has a stunning screen, ruggedly built frame, and plenty of cool but also useful photo capture and editing features. With Google's exclusive software features behind it, the Pixel 7 is a solid contender.
For
Supports wireless charging
Much more affordable
Larger screen
Better battery life
Against
No built-in emergency features
No storage expansion
Charges slowly
Not everyone is firmly in the Apple or Android camp. Some people aren't tied to either and simply want a device that meets their needs. Yes, with both operating systems, you get the advantage of seamless communication between the phone and other compatible devices, from smart TVs to tablets, laptops, earbuds, and more. But for someone just looking for a premium phone of either kind, the iPhone 15 vs. Google Pixel 7 is an interesting comparison. The two devices boast similar specs and features, but the experience between them is very different. Let's take a look.
iPhone 15 vs. Google Pixel 7: How they are made and look
Why you can trust Android Central Our expert reviewers spend hours testing and comparing products and services so you can choose the best for you. Find out more about how we test.
The iPhone 15 runs Apple's new iOS 17 and is IP68 water and dust resistant. While the Pro level models have a neat Action button to the side, the iPhone 15 still has the usual ring/silent switch. The 5G phone has Wi-Fi 6 along with NFC, Apple Pay, FaceTime, and Face ID. Grab it in 128GB, 256GB, or 512GB capacities, but you can't expand beyond that unless you use cloud storage like iCloud.
The iPhone 15 features a 6.1-inch Super Retina XDR OLED display that offers 2,556 x 1,179-pixel resolution and 2,000,000:1 contrast. It's designed to offer an improved view outdoors as well as in with 1,000 nits max brightness, 1,600 nits peak brightness HDR, and 2,000 nits brightness outside, making it viewable even in direct sunlight. The True Tone P3 wide color display does a good job managing colors based on ambient lighting.
On the screen is the Dynamic Island first featured in the iPhone 14 Pro models. This strip at the top of the device serves as a small information panel, showing timely information like details about an active call, incoming message, food delivery, flight status, and more. The screen's refresh rate is 60Hz, which is less than the Pixel 7, so you might notice this if you're a die-hard gamer or do high-res video streaming.
You can choose a traditional black finish or opt for pink, yellow, green, or blue. Whichever color you choose, it's infused into the glass back and aluminum frame. The front of the phone uses a Ceramic Shield for added protection. One big difference from previous generation iPhones is that the Apple iPhone 15 finally uses USB-C for charging instead of Lightning. It offers up to 20 hours of battery life per charge for continuous video viewing and supports fast charging, up to 20W with an optional adapter as well as wireless charging via MagSafe and Qi.
Equipped with a larger 6.3-inch FHD+ OLED screen (which also makes it a slightly heavier phone), the Google Pixel 7 offers slightly less 1,080 x 2,400-pixel resolution but faster 90Hz refresh rate, which mobile gamers especially will appreciate. You'll get up to 1,000 nits brightness and 1,400 peak brightness, which is less than the Apple iPhone 15. But Google says the phone is 25 percent brighter outdoors in sunlight than the previous generation phone.
Designed using recycled materials, it has a matte enclosure with scratch-resistant Corning Gorilla Glass Victus on both the back and front. In his review, Android Central's Derrek Lee says the glass is smooth and cool to the touch, but also a bit slippery. Chances are you will (and should) put a protective case on it anyway. The phone comes in Lemongrass, Snow, or Obsidian finishes and is IP68 water and dust resistant as well.
Similar to Apple's Dynamic Island, Google has a feature called At a Glance with the Pixel 7 that effectively accomplishes the same thing, showing useful information like weather alerts, package deliveries, and event reminders in a small window. The phone has haptic feedback as well, which Lee calls "phenomenal," appreciating the subtle vibrations that vary in intensity based on the task at hand.
The adaptive battery offers all-day (up to 24 hours or more) of use per charge, but you can extend this to up to three days by using the Extreme Battery Saver mode, which is useful for travelers and heavy users. It, too, has wireless charging along with battery share so you can use it to recharge other compatible devices. It charges wired via USB-C as well at up to 20W.
With Wi-Fi 6e and 5G, you'll also get NFC, Google Cast, and most notably, at least five years of updates, which offers peace-of-mind that you can use this phone for many years to come. The Pixel 7 runs on Android 13 out of the box but will support future OS updates. It comes with 128GB or 256GB storage, but this is only expandable through cloud services as well: there's no on-board microSD card slot.
iPhone 15 vs. Google Pixel 7: Specs
Now, let's take a look at how these two phones compare head-to-head when it comes to the bare bones specifications.
Swipe to scroll horizontally
| Header Cell - Column 0 | iPhone 15 | Google Pixel 7 |
| --- | --- | --- |
| OS | iOS 17 | Android 13 |
| Colors | Pink, Yellow, Green, Blue, Black | Lemongrass, Snow, Obsidian |
| Screen Size | 6.1 inches | 6.3 inches |
| Screen Resolution | 2,556 x 1,179 | 1,080 x 2,400 |
| Screen Type | Super Retina XDR OLED | FHD+ OLED |
| Refresh Rate | 60Hz | 90Hz |
| Processor | A16 Bionic | Google Tensor G2 |
| RAM | 6GB | 8GB |
| Storage | 128GB, 256GB, 512GB (not expandable) | 128GB, 256GB (not expandable) |
| Camera | 48MP dual camera ultra-wide system, 24MP and 48MP super-high-res, 2x telephoto, 12MP front | 50MP wide, 12MP ultra-wide, 10.8MP front |
| Speakers | Stereo with Dolby Atmos, Spatial Audio | Stereo Speakers with Spatial Audio |
| Battery Life | Up to 20 Hours continuous video playback | Up to 24 Hours+ continuous video playback (Up to 3 days in Extreme Battery Saver mode) |
| Fast Charging | Yes | Yes |
| Wireless Charging | Yes | Yes |
| Bluetooth | 5.3 | 5.2 |
| Water Resistant | IP68 | IP68 |
| Cellular | 5G | 5G |
| Size | 5.81 x 2.82 x 0.31 inches | 6.1 x 2.9 x 0.3 inches |
| Weight | 171 grams | 197 grams |
iPhone 15 vs. Google Pixel 7: Performance and power
Beyond the looks, how a phone actually operates when you need it the most matters tremendously. And both these phones deliver in spades.
The iPhone 15 runs on Apple's A16 Bionic chip with a 6-core CPU, 5-core GPU, and 16-core Neural Engine. The stereo speakers support Dolby Atmos as well as Spatial Audio from compatible sources. Apple Music, for example, is one of them.
If you own tons of other Apple devices, you'll prefer the seamless experience with the iPhone 15. It works with everything from MacBooks to the Apple Watch, Apple TV, iPad, Apple HomePod, AirPods, and more. You can cast content from the phone to an Apple TV, for example, track your Apple Watch workouts, and seamlessly connect to AirPods to listen to music or podcasts with special features like instant pairing and on-screen battery life indication. There are also new features with the latest AirPods whereby you can cancel out background noise so you're heard more clearly.
One of the things Apple focused on heavily with the launch of the iPhone 15 was enhanced safety features. These include Emergency SOS so you can contact emergency services when needed and Crash Detection that can alert emergency services or contacts when a crash is detected, even if you can't get to the phone. There's a satellite option too that will work even if you don't have a cellular or Wi-Fi signal, though this requires a subscription (you will get a trial, however.) Additionally, the iPhone 15, like other iPhones, has tons of accessibility features to help those with visual, audible, and motor limitations.
The 6GB RAM is less than you'll get with the Google Pixel 7, so keep this in mind if you're a heavy gamer or multitasker. The same goes for the refresh rate which, as noted, is lesser than with the Google Pixel 7.
How does the Google Pixel 7 compare? It runs on the Google Tensor G2 custom-built chip with Google AI that the company says offers a faster, more efficient, and more secure experience. Speaking of security, the phone also comes with built-in VPN by Google One and a certified Titan M2 chip (iPhones, too, are known for having good security features). There's also face unlock, which Lee calls one of the best new features, and fingerprint unlock options. Fingerprint unlock sometimes takes a second to trigger, which can be a drag, leading you to use the passcode instead in frustration.
The phone's stereo speakers can support spatial audio with compatible services, and the phone also has three mics and noise suppression. It also has a feature called Clear Calling built-in that will help enhance your voice and filter out noise when on phone calls. There's also the handy Call Screen feature that helps filter out spam calls.
Like with the Apple iPhone, the Google Pixel 7 works seamlessly with other compatible Google products, like the Google Pixel Buds, Pixel Tablet, Pixel Watch, Google smart speakers, Chromebooks, Chromecast-enabled smart TVs, and more. So, it's worth considering if you have other devices that will pair beautifully with this phone.
While Google doesn't have built-in safety features like the iPhone 15, it does work with the Personal Safety app, which you can download for automatic calls for help in the event of an emergency. It will share your location and even record video if necessary. There are plenty of accessibility features in this phone as well to accommodate users with limitations of all kinds.
As noted, the Google Pixel 7 has more RAM at 8GB, which could afford a smoother, seamless experience depending on what you plan to do with it. Combined with the faster refresh rate, this is a good phone for gamers, multitaskers, video streamers, and others who will be using it for entertainment purposes. It also has Live Translate for up to 48 languages so you can translate conversations or even use the camera for live translations of text.
iPhone 15 vs. Google Pixel 7: Taking photos and videos
Most of us use our phones as primary devices for snapping photos and shooting videos, so how these phones perform in this respect is crucial, too.
The iPhone 15 focuses heavily on photography improvements. It has an advanced dual-camera system that consists of a 48MP main ultra-wide-angle camera, the ability to take super-high-resolution photos at 24MP or 48MP, and 12MP ultra-wide images from the front facing "selfie" camera. Adaptive True Tune flash and smart HDR 5, meanwhile, claim to offer sharper focus overall, more detailed colors, and improved low-light performance.
It's the new portrait features, however, that has everyone talking about the iPhone 15. The stunning images shown at the launch event promise greater focus and depth control. Most notably, you can frame a photo and if the camera detects that it's one that would make a great portrait, whether of a person or animal, it will automatically switch to this mode for you. Once an image has been taken, you can also adjust and even switch focus from one person or animal to another. You can choose among six portrait lighting modes as well as 0.5x, 1x, and 2x optical zoom modes. Additionally, there's 4K video recording with plenty of effects like slow-motion and time lapse.
The Google Pixel 7, meanwhile, has a 50MP wide camera, 12MP ultra-wide, and 10.8MP front camera with a 92.8° ultra-wide angle for capturing more in a shot (think group photos). The bigger sensor and larger lens yield better low-light photos, according to Google. Lee says it's "all about the cameras" when it comes to the Google Pixel 7, which he believes to be the best thing about this phone. Lee says you'll get natural-looking images without too much saturation. He wasn't blown away by the night shots but notes that they are improved when using the Night Sight mode.
With a portrait mode as well, what really makes the Google Pixel 7 stand out is the clever photo editing features like Photo Unblur that will, as the name implies, unblur blurry images, and Magic Eraser, which allows you to remove distracting elements from a photo (like a photobomber). You can also adjust colors and brightness.
Other useful features include Guided Frame, which uses audio and haptics to help those with low vision take better selfies, and Real Tone that works to accurately capture the nuances of different skin tones. There's also Super Res Zoom that uses 2x optical zoom, all the way up to 8x so you can capture images from far away while still enjoying depth and clarity. While it doesn't have a telephoto sensor, Lee finds that the phone can capture detailed images at 2x zoom while the Super Res Zoom works well for faraway photos.
You can also shoot 4K videos and use features like Cinematic Blur that keeps the subject in focus but blurs the background for a dramatic effect. You get the same standard video effects as well.
iPhone 15 vs. Google Pixel 7: Which should you buy?
It would stand to reason that when looking at the iPhone 15 vs. Google Pixel 7, if you own other devices from either brand that can work seamlessly with the phone, you're better off going with the model that will fit within your ecosystem. If you don't fall into this category, however, and just want to get the best phone for you, it's time to make a decision.
The iPhone 15 is a great phone for everyday use, offering an all-around solid experience for productivity, entertainment, communications, and even safety. You'll get decent battery life and great performance.
The Google Pixel 7 has a larger screen and some notable improvements, including more RAM and a higher refresh rate for the screen (albeit a slightly lower resolution screen). Both don't have expandable storage, but the Google Pixel 7 only offers up to 256GB, which is a shame for someone looking to record tons of videos, store photos, app, and more. You can rely on cloud storage, including Google Drive. But if you want tons of on-board storage, you can get more with the iPhone 15, albeit with a significant delta in price.
In terms of affordability, the Google Pixel 7 starts at a much lower price, making it the more accessible of the two. And you won't feel like you're missing out on a lot since it has plenty of features that match the iPhone 15. The photo features sound cool but they are useful, too. And you'll get stunning photos with this phone as well.
The added battery life, including the Extreme Battery Saver mode of the Google Pixel 7 and enhanced brightness make it a great phone for travelers. And with a promise of five years of updates, this phone will have good resale or hand-me-down value, which is worth considering as well. It's one of the reasons we name the Google Pixel 7 one of the best Android phones.
Bottom line: run through these features, consider what other devices you have at home, and check pricing to see which phone fits best in line with your daily habits, priorities, and budget. Neither will disappoint.
A pretty penny, but worth it
Like with any new Apple iPhone, you'll spend a pretty penny on the Apple iPhone 15 if you want to get the most storage you can. But it pays off with an intuitive and pleasurable user interface, plenty of great photography features, decent battery life, and seamless experience across other compatible devices.
Save some bucks and enjoy
If you're on a tighter budget, consider the Google Pixel 7, which is a great phone with plenty of premium features but without a premium price tag. From clever photography features to tight security, an extra-large screen, and rugged build, this phone is a delight to use.
Sign up for Black Friday email alerts!
Get the hottest deals available in your inbox plus news, reviews, opinion, analysis and more from the Android Central team.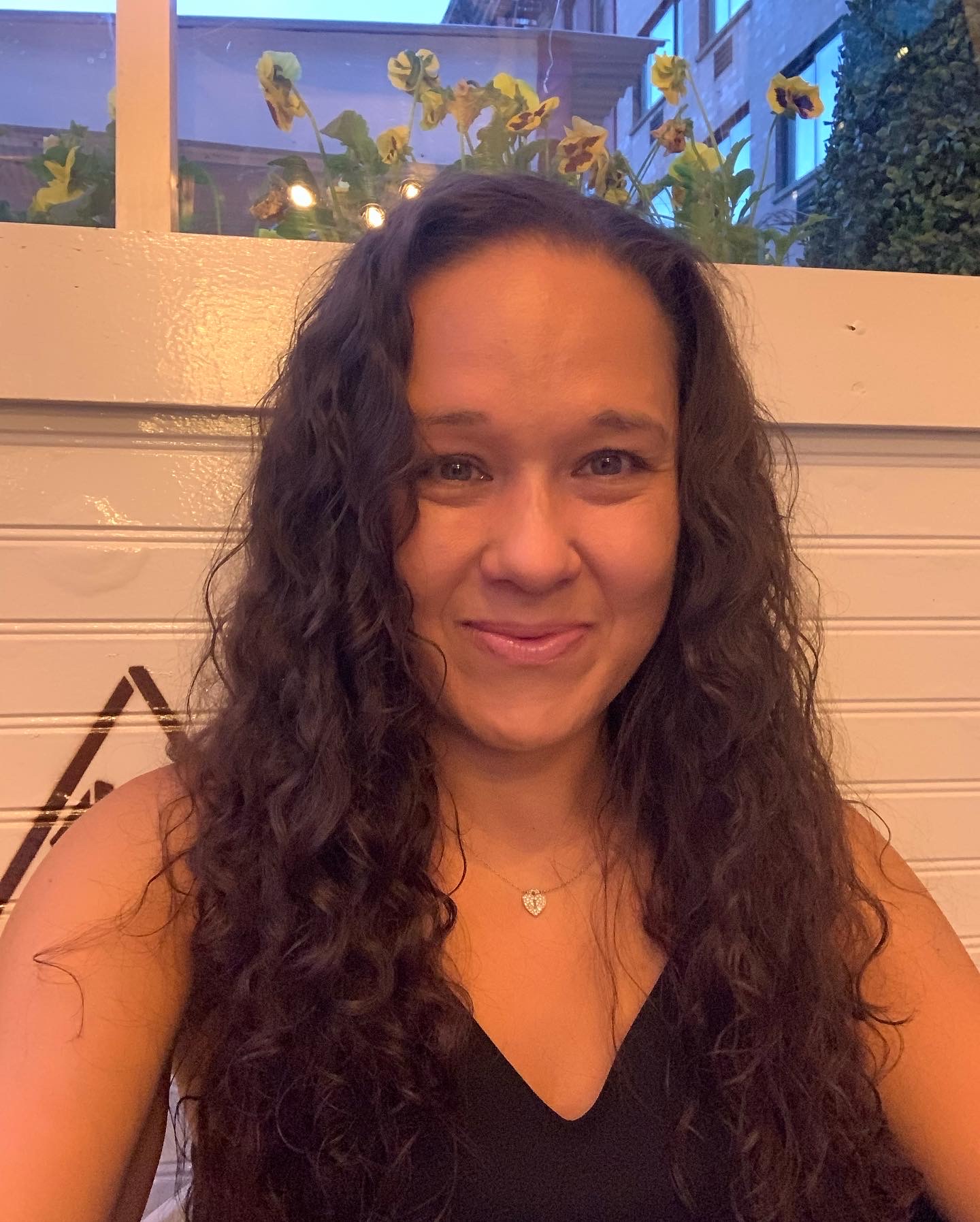 Christine Persaud has been writing about tech since long before the smartphone was even a "thing." When she isn't writing, she's working on her latest fitness program, binging a new TV series, tinkering with tech gadgets she's reviewing, or spending time with family and friends. A self-professed TV nerd, lover of red wine, and passionate home cook, she's immersed in tech in every facet of her life. Follow her at @christineTechCA.