Peggle now available on Android, free on Amazon today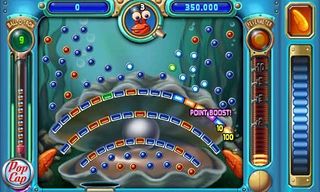 PopCap's super-popular game Peggle is now available on Android, first launching exclusively on the Amazon App Store. What's even better is that it is Amazon's Free App of the Day today, cutting the $2.99 price tag.
If you don't know Peggle, it's a highly addictive game where the user has to shoot pegs with a limited number of balls to clear levels and game points.
It has been available on other platforms for quite some time and Android users can finally join in on the fun.
Here are some helpful hints from the PopCap team on their Amazon page:
Try to hit the purple pegs in as many of your shots as possible (they're 50 times more valuable than the blue pegs)
Clear all the pegs on the board to guarantee 100,000 points
If the going gets tough, hit one peg at a time and land each shot in the Free Ball Bucket
The game is a large download at 74 MB and requires a WiFi-only download. Again, it's free today, so go get it!
Download: Peggle from Amazon (opens in new tab)
Have you listened to this week's Android Central Podcast?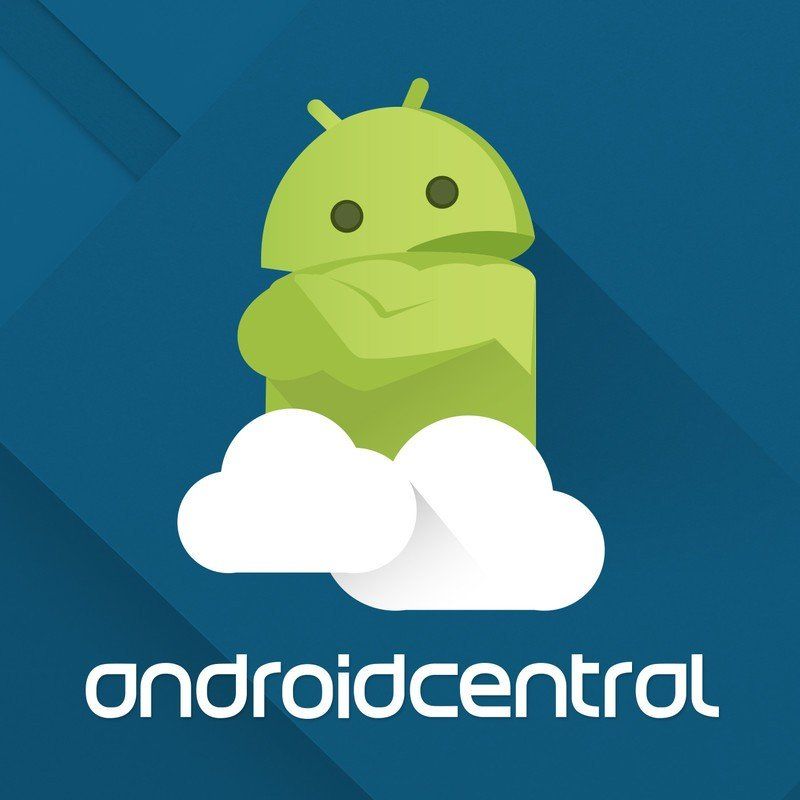 Every week, the Android Central Podcast brings you the latest tech news, analysis and hot takes, with familiar co-hosts and special guests.
Android Central Newsletter
Get instant access to breaking news, the hottest reviews, great deals and helpful tips
Be better if I could connect to WiFi at work to download it (rather be able to download anything on WiFi). I'm seriously considering picking up a cheap USB WiFi adapter to connect to my work machine just for stuff like this.

Just a thought- but wouldn't it be "better" to work at work and download games on your own time?

let the complaining and griping of a wifi only download begin...... tired of seeing so many unnecessary negative reviews of apps on amazon for stupid reasons that have nothing to do with developer/app.......

More like the complaining of how horrible it looks....cause it looks bad absolutely ducking horrible

to me gameplay matters more. and as long it looks the same as its ios version I am happy. its when quality is less that it bugs me. but from what it seems it is the same

Yeah, I mean...it looks like ADVENTURE on the Atari 2600 on my phone!!!!1! Exaggerate much?

You can download this over a 4G connection as well. It seems like it just checks for an acceptable download speed before allowing it. I have downloaded all of the PopCap games without a WiFi connection at work as I am too impatient to wait until I get home.

I saw that on Amazon and downloaded it right away!!!! Peggle is one of the best games ever!!!!!

Tried to download to my Samsung Tab and stated it was not compatible with device. :(

I got the same thing on my Acer Iconia tablet. I am disappoint...

works on my iconia just fine and in full screen (and evo). i did have a problem downloading first, saying i wasn't on wifi even though i was.. but then worked after a few tries.

Hmm, it downloaded and plays on my Tab 10.1 without issue. It looks like poop, but it works.

Jeez, why are all of Popcaps games such large file sizes? I'm going to get it while it's free but I probably won't be able to play it on my phone until I get a new one, just like Plants vs Zombies lol. (OG Droid here)

Got it installed on my Droid, but it lags a lot, to the point of being unplayable.

Popcap really needs to make their games more multitasking friendly too. I notice if you go out of this or Plants vs Zombies for even a second it has to reload. Even if you simply pause the game and turn your screen off it has to reload. Pretty annoying.

I get a black screen when I try to run the game on the Thunderbolt...

I have a Tbolt too and had no issues. The game looks great on it too. The people complaining about the graphics must be using Razr's! I would uninstall and try again. I've never played it before and its very addicting.

go play the game on an iphone or an ipad and then come talk to me about the game looking good. Im playing it on an inspire 4g and it looks like crap

sorry to hear your Inspire is like that for you. I'm pretty picky too and just like PvZ (which I have on my iPod Touch) there is a very small difference in the sharpness of the graphics on my Thunderbolt. I'm not much of a gamer but with PvZ and now Peggle, I'm VERY happy to have them on my Tbolt and to get them for free was the icing on the cake.

I did a re-install and it worked fine! Looks great, and addicting too!

It says it doesn't support my Transformer also. However if you purchase it via the website or on your phone it will then install on your tablet no problem. It's a weird workaround but it did the trick for me.

I downloaded it and it pops upside down in a tiny window on my Evo. Edit; All set after a reboot.

I downloaded it from the website and it works great on my Xoom! Ignore the message about it being incompatible with your device.

In the Amazon app, you CAN'T ignore it. But you can install on phone first, then install on Xoom.

This is the best gift on my birthday. Woke up to some Peggle on my NexusS4G.

WOW takes up 70+mb of internal storage. Had to move it to sd card.

This game is pretty fun. The trick to get it on your Xoom is to download it on your phone first then the Xoom.

Like the rest of pop cap's games on android, they don't know how to make graphics that scale and don't look like shit.

Oh yeah....the graphics TOTALLY look horrible and like shit. They look like a piece of crap took a crap, ate the crap and crapped it out. Like, totally, dude. Maybe some of you need a new phone (or new glasses), because it certainly doesn't look like "shit" on my phone. I tell ya...no shortage on hyperbole here on the internets.

Peggle is like Plinko, only flashier. People should be happy it's free, but alas some people will complain about free gold.

Xoom: "Incompatible with your device" why??? Edit-> Previous poster is correct- Download to phone first, then you can install on the Xoom. How stupid is that??!?!! Anyway- works fine on the Xoom once you get it installed. Great sound, nice graphics, smooth animation. Works just as well on the Evo.
Android Central Newsletter
Get instant access to breaking news, the hottest reviews, great deals and helpful tips
Thank you for signing up to Android Central. You will receive a verification email shortly.
There was a problem. Please refresh the page and try again.