Pandora Google Glass app lets users stream music to their eyewear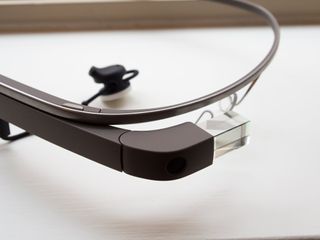 Google has added support for the Pandora Internet radio service to Google Glass, enabling current owners to access streaming music and listen to it on their eyewear via a newly released MyGlass app.
A quick post on the Google+ account for Google Glass stated:
Pandora has a more extensive look at the app on their blog, stating that it began as a fun hack-a-thon project at the company. The result was good enough for Pandora to show it to Google, and they were so impressed by it it became an official app for Glass. It added:
What do you think of Pandora joining the small but growing Google Glass app family?
Source: Google Glass on Google+, Pandora blog (opens in new tab)
Good for Pandora. I hope Gecko Design can help Google turn this nerdy/creepy looking device into a more acceptable and stylish design. I don't see anyone outside of the helathcare industry buying this. Posted via Android Central App

Except for folks in the construction industry. Or folks who want their own HUD while driving. Or rabid Ingress players (seriously, they'd crap themselves over a Glass app). Or journalists and bloggers. And maybe adventure sports enthusiasts. Plus nerds in general. And cops. Maybe teachers to show what they're doing when they're teaching someone how to do something. Or students to record lectures.
But overall you're right. Nobody. Posted via Android Central App

That's pretty cool. AC App via Nexus 5
Android Central Newsletter
Get the best of Android Central in in your inbox, every day!
Thank you for signing up to Android Central. You will receive a verification email shortly.
There was a problem. Please refresh the page and try again.