Oppo's F series promises to offer mid-range phones with great cameras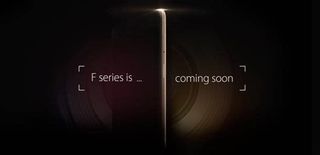 In a press statement, Oppo has announced plans to introduce a new product series with photography as its central focus. Founded in 2004, Oppo entered the mobile phone market in China in 2008, with the vendor's handsets currently available for purchase online in over 50 additional countries.
The F series stems from the growing demand for premium-quality mobile photography experiences globally. The company claims that their research has indicated strong consumer recognition that "Oppo shoots great photos".
According to Sky Li, Oppo Vice President and Managing Director of International Mobile Business:
The F series will be a core product series for Oppo in 2016, and allow even wider range of users to experience Oppo's technology and innovation in photography.
Alright, let's get this out of the way. I've used Oppo devices before. They're well-made, pretty devices with solid hardware and somewhat so-so software that's just starting to find its legs (ColorOS is not my type. Sorry Oppo). As for the camera, based on the phones I've used, they're good but not mind-blowing. Oppo makes solid devices, but I wouldn't say their devices have great cameras. On the flip side, the R7 Plus has the best Oppo camera I've used, so they're getting there.

The end of Find series and replace with alphabet F series. Posted via the Android Central App by OnePlus One

Is phone camera technology getting closer to a regular camera quality? Posted with ❤Love❤

Depends on what a 'regular' camera is. The laws of physics only allow cameras to be so good given certain optics/sensor combinations. Some things software just can't fix.

This is a good site to spent time on .I just stumbled upon your informative blog and wanted to say that I have really enjoyed reading your blog posts.
resource: http://aimsely.com/

Oneplus better watch out Posted via Android Central App on 1+1

Oppo makes outstanding devices and the customer service is satisfactory. However, their international (English) forum is a joke meaning the "advisors" have no way of moderating the forums and banning inappropriate users. The International staff of Oppo is very limited and unless there's a developer maintaining the device, you are left with a one year lag of an OS. Most of the devices are either still on KitKat, or JUST got on the Lollipop wagon (yes I said Lollipop). Buyer beware.

And then we found out that it's just another device focusing on selfies. :/
Android Central Newsletter
Thank you for signing up to Android Central. You will receive a verification email shortly.
There was a problem. Please refresh the page and try again.