The Oneplus Nord is now a YouTube Signature Device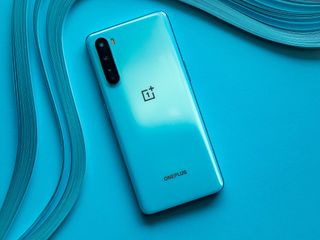 (Image credit: Apoorva Bhardwaj / Android Central)
What you need to know
The OnePlus Nord was recently certified as a YouTube Signature Device.
Many of OnePlus' flagship phones, like the OnePlus 8 and 8 Pro, are also part of the program.
This means the latest smartphone from OnePlus can support all the best features YouTube has to offer, such as 4K, HDR, and 360° video playback.
The OnePlus Nord is now part of the YouTube Signature Devices program (via XDA Developers). That means the phone has been anointed by Google itself to have all the nuts and bolts necessary to provide the best YouTube experience possible. In doing so, the Nord joins other phones like the Pixel 4/4 XL, Motorola Edge+, and of course, its own brethren, like the OnePlus 8 and 8 Pro.
Curiously, Google's own Pixel 4a is not part of the list, which is at least one other advantage the OnePlus phone has over Google's newest mid-ranger, in case you were choosing between the two. That may simply be an artefact of the the fact that the Pixel 4a was only recently released. Given that the Pixel 3a lineup has been certified, though, we'd expect the Pixel 4a to also eventually follow suit.
To put it into context, the certification confirms that the phone support a wide variety of YouTube playback options. These include 360° video, DRM performance, high frame rates, 4K decoding, HDR, and next-gen video codecs like Google's VP9.
Alongside its YouTube prowess, the Nord has also received near-universal praise for its elegant design, excellent performance, and just the overall bang for buck value proposition.
OnePlus Nord
OnePlus' long-awaited return to the midrange-but-premium segment, the Nord sets the new standard for midrange phones in 2020, with its combination of a 90Hz AMOLED display with Qualcomm's Snapdragon 756G chipset, 30W fast charging, and a 48MP main camera. And if you're big on video streaming, you'll be pleased to know it's now a YouTube Signature Device.
I'm still trying to wrap my head around watching HDR 4k content on a low resolution screen, and laughing about trying to do immersive 360 degree videos with a massive hole staring at you. I don't recall seeing a dedicated article about any of the other 54 phones on the list, but it's good that some f them are mentioned. Apparently audio is not important though, lol.
Android Central Newsletter
Get the best of Android Central in in your inbox, every day!
Thank you for signing up to Android Central. You will receive a verification email shortly.
There was a problem. Please refresh the page and try again.