O2 UK blocking ICS updates for Xperia Arc, Ray and Neo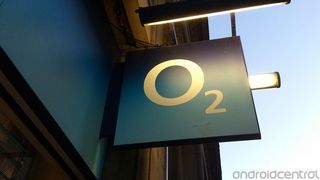 While Sony may have created some excitement in the last seven days with all their IFA announcements, for owners of some of the 2011 Xperia devices on O2 UK there is less cause for celebration.
The British carrier has decided to block the update to Ice Cream Sandwich for three Xperia devices, the Arc, Ray and Neo. Despite Sony themselves having already released the updates for unlocked versions of all three devices, O2 claims that performance issues have caused them to block the update for their customers.
They claim that Android 4.0 affected the devices' speed and performance, and since it didn't meet their requirements, O2 customers with one of these devices will remain on Gingerbread.
Source: O2 Blog (opens in new tab)
Bullshit. They just don't want to deal with OTAs.

More likely they want to sell new phones instead. Google needs to force OEMs and carriers s to offer the updates, until then, the nonsense will continue.

All new phones from now will have ICS and Jellybean, and Jelly bean is based off of ICS. This is almost as bad as Verizon, or that other canadian carrier that still hasn't updated the Gnex to .4 update yet.
When the F@ck are carriers going to realize that they have to update software? If they don't want to deal with software updates, then let the oem's do it , happily for you and for free,and stop always having to be dragged kicking, screaming and crying over updates. This is the 21st century and technology is moving forward, whether you like it or not, so get your Sh@t together and do it in a timely fashion. Happy customers are loyal customers. I'm not going to buy a new smartphone if I know you don't give a crap about updating my phone. Edit: After reading about sony phones, and the fact that they could not get ics to work on the phone on several models, and abandoned trying to update certain models because the phones couldn't handle it, I take back what I sad about o2, but the rest still applies to every other carrier out there.

Fuck that. They should let their customers choose. I'd love to see companies release videos in situations like these demonstrating the performance issues. Call me cynical, but do you reckon they are doing this to 'encourage' people to upgrade?

Call me cynical as well, because I believe it's either that, or that they don't want to deal with customer service issues that could potentially arise with the OTAs. Either way, I doubt the validity of these performance issues.

i dont like idea of carriers limiting people of what they can/cant do.
each of us paid for our phones, and should be able to choose what we want with them.
on the other hand - ICS on Neo is terrible. Laggy and unstable, not for daily use at all. While i respect Sony for pushing updates, realize that Neo is 1ghz/512mb device that is slowly falling into oblivion :)

Quit whining as it is ignorant consumers to blame. Why should O2 give them a shoddy update that will only cause O2 undue hassle and costs as consumers complain to them about issues instead of Sony? Like it or not there is a reason why carriers take the time to test updates prior to releasing them.

Guess you must work for a carrier.

Negative. All I did was engage my brain before commenting.

I also think providers should let the customers decide (one reason to not buy a branded phone in the first place). On the other hand, Sony's ICS update for the arc IS shit - I reverted to Gingerbread too after losing my sanity over the ~50MB of free RAM with ICS, so I think O2 has a point here. With CM9 everything is fine, btw.

I'm with Vodafone and back in April when the update was released, the customer service on their forums dodge questions about the release. Fortunately the guys on the Sony forums gave details of a work around to flash the nordic firmware. Not sure whether they ever got theupgrade through but I've been on ics for months on my ray and am very happy. And with Sony allowing some bootloaders to be unlocked, I'm rooted and bloatware free :-)

It's a shame that most people do require the subsidies provided by these carriers to get their phones otherwise I would always suggest to purchase your phone SIM free where possible and unlocked. I have had my experience in the past waiting for my provider to update on a previous phone, the HTC Hero. Not any longer, I tend to buy unlocked and mostly Nexus now.
Android Central Newsletter
Thank you for signing up to Android Central. You will receive a verification email shortly.
There was a problem. Please refresh the page and try again.