Nokia and Samsung announce patent licensing deal expansion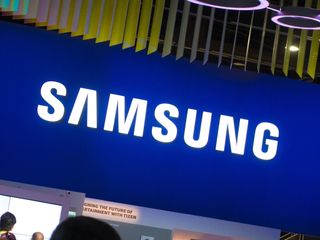 Nokia and Samsung have agreed to expand the cross license agreement covering patents, extending said coverage over additional patent portfolios of both parties. This newly acquired access on both fronts will enable Samsung and Nokia to further develop, launch and support more advanced technology.
While the exact list of patents already covered by the license, as well as the new specific listings, are rather vague Nokia did note in its press release the company expects revenue from patent and brand licensing to hit a combined total of approximately €950 million (just over $1 billion).
Press Release
Nokia and Samsung expand their intellectual property cross license
Espoo, Finland - Nokia and Samsung have agreed terms to expand their patent cross license agreement to cover certain additional patent portfolios of both parties. This agreement is in addition to the outcome of the arbitration between the two companies that was announced on February 1, 2016.
The agreement announced today expands access for each company to patented technologies of the other and reinforces Nokia's leadership in technologies for the programmable world. With this expansion, Nokia expects a positive impact to the net sales of Nokia Technologies starting from the third quarter of 2016.
With this expanded agreement, Nokia Technologies' annualized net sales related to patent and brand licensing is expected to grow to a run rate of approximately EUR 950 million by the end of 2016.
"With intellectual property portfolios from Nokia Technologies, Nokia Networks and Alcatel-Lucent, Nokia has a wealth of technologies relevant to mobile devices and beyond," said Ramzi Haidamus, president of Nokia Technologies. "We welcome this expanded agreement with Samsung which recognizes the strength of our assets, and we continue to pursue new licensing opportunities across a number of diverse industries."
Even if this only entails agreeing not to sue one another for a while, this agreement has got to make Nokia's re-entry into the smartphone market a little bit easier. If these two actually agreed to work together on something, though... e-Yeow!

Actually, this actually helps. By expanding the cross-licensing, not only Nokia gets easy access to Samsung's own patents (and of course, vice-versa) but it also removes the probability of either company going into a legal battle over patents again.
In a way, this will help reduce the fight between Nokia's upcoming phones and Samsung phones to the merits of the phones themselves and little else. Which is good for Nokia (given Samsung's size) and good for Samsung (given Nokia's loyal fan-base and extremely vast portfolio).
And that's always good in my book.
Android Central Newsletter
Thank you for signing up to Android Central. You will receive a verification email shortly.
There was a problem. Please refresh the page and try again.