NBA 2020-21 Season: How to watch every game live stream online from anywhere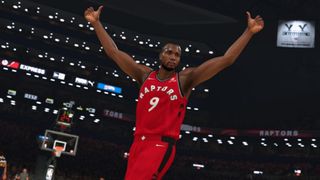 (Image credit: 2K)
This season the LA Lakers will be looking to defend their title, all while every team plays a shortened 72-game schedule without being locked in a bubble or with fans in arenas. If anything, 2020 taught us how to have a little cognitive dissonance when it comes to watching sports, and it looks like that mindset will continue into next year. The 2020-21 NBA season began on December, 22nd, and we have all the details on how to stream the entire season.
After a historically short offseason, the 2020-21 NBA season will likely be one for the books and the most unique in league history. The COVID-19 pandemic is ongoing, the schedule is getting released in two stages, and both organizations and fans must keep in mind that everything about this season promises to be different.
James Harden's Rockets, the Lakers, and Giannis leading the Bucks are three things to look out for. However, and more importantly, you'll want to look out for the schedule, delays, game cancellations, and other situations that could arise due to the ongoing state of the world.
This year the NBA is taking a different approach. The first half of the NBA season runs from December 22nd to March 4th. Then, the "All-Star" break, if we're calling it that, will only last five days and be from March 5-10th. That's a shorter time than usual, and we doubt they'll even play an All-Star game.
During those five days, the NBA and league officials will reassess how the first half of the year went and will set the schedule for the second half of the season. And yes, the second half plays from March 11th through May 16th. They'll use this time to set the second half of the schedule, which will be played March 11 through May 16.
That break is also when they'll attempt to reschedule any postponed games from the 1st half. Keep in mind that there's no promise delayed or canceled games will get made up at all, but they'll do their best. Plus, as things progress in 2020 with the pandemic and its vaccine, things could change, so we'll have to wait and see. The NBA Finals will run through July 22nd.
Whether you've been eagerly awaiting the new NBA season, still bitter about how the previous season ended, or just want to tune-out from the world and enjoy some sports, we have you covered. We'll show you exactly how to watch all 30 teams play any of those 72 games live on TV, or stream the NBA from anywhere in the world.
2021 NBA Season Game Schedule
First, we want to mention that the schedule is certainly different this year. Who plays who, when, and where, is completely different than past seasons. So, here's a shortened breakdown for those curious.
Every NBA team will play teams within its conference three times for a total of 42 games. Each team will also play teams from the opposing conference twice, each, which is 30 more games and 72 total on the year. Within each team's division, the league has already assigned which opponents will be played twice at home, and which will be played twice on the road, which makes some of the schedule a bit wonky.
Each division within any conference will then play all five teams from another intraconference division twice at home. And finally, they'll play five teams from the remaining division twice on the road. Did that make sense? Because of this schedule, some teams like the Spurs have the extra home advantage, but that's ok, they'll need it this year.
How to watch the 2020-21 NBA Season from anywhere
We have all the details on how you can watch the NBA in the US, Canada, UK, and Australia further down in this guide. However, if you're currently traveling or live in a country without an official broadcast option you won't be able to easily watch the 2021 NBA season.
That's where one of the best VPNs (Virtual Private Network) comes in handy. A VPN service allows you to virtually change the IP address of your laptop, tablet, or mobile phone to one that's back in your home country or any state so you can watch whatever game you want.
VPNs are incredibly easy to use, plus have the added benefit of providing you with an extra layer of security while surfing the web. You have a lot of VPN choices these days, but we recommend ExpressVPN as your #1 choice thanks to the ease of use, speed, and overall security. Use one on a vast array of operating systems and devices (e.g. iOS, Android, Smart TVs, Fire TV Stick, Roku, game consoles, etc). Sign up for ExpressVPN now and enjoy a 49% discount and 3 months FREE with an annual subscription. You can even test it out first with a 30-day money-back guarantee. Looking for more options? Here are some VPN alternatives that are on sale right now.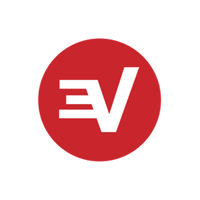 (opens in new tab)
No matter where in the world you end up, a VPN is one of the easiest ways to watch any NBA game you want.
How to Watch the NBA 2021 Season online or on TV in the US
The channels you'll need to watch the NBA are ESPN, ABC, TNT, or the NBA TV add-on. Most of the big games are on TNT or ESPN, but even with a cable package some of you still won't have those available. Don't worry though, as fans still have several different options all at varying price points to watch or stream the NBA.
One of your best options is FuboTV, a popular over-the-top streaming service. They offer ABC and ESPN, but not TNT. However, it's fairly affordable and for just $6 more per month, you can add NBA TV to your service. Pricing for Fubo starts at $64.99 a month (opens in new tab), and you can take advantage of a FREE seven-day FuboTV trial to see how you like it.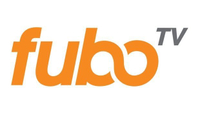 (opens in new tab)
Fubo TV offers access to more than 50% of the games, and with the NBA TV add-on for just $6 you'll never have to miss a tip-off.
While FuboTV is one of many options, they all have pros and cons. For example, AT&T TV Now is similarly priced and offers TNT, ABC, and ESPN, but no NBA TV add-on. Here are a few more of our favorite ways to watch the NBA from anywhere.
YouTube TV - $65 per month - Includes ESPN and the other national broadcasters come playoffs. You can even add the NBA League Pass for out-of-market non-national games.
Hulu with Live TV - $54.99 per month - Unlike Sling, Hulu with Live TV includes your local ABC network as well as access to ESPN and TNT. That'll be important for fans during the regular and post-season. However, Hulu doesn't offer NBA TV at all.
AT&T TV Now

(opens in new tab)

- $65 per month - You can definitely watch dozens of games on ESPN with this service. You'll also get ABC and TNT for almost every game, but not the NBA TV channel. On the bright side, you can get access to HBO included with your plan. The service allows you to watch over 45 live TV channels and you can also record up to 20 hours of content using its cloud DVR.
Sling TV

(opens in new tab)

- $30 per month on Sling Orange - Includes ESPN and TNT, but no ABC. You can even add NBA TV for an extra fee and watch almost every game.
Sling TV is the most affordable option
If you want to stream as much basketball as possible this year while spending the least amount of money you'll want to get Sling Orange. It's only $30 per month and you can get a lot more channels if you combine both the Orange and Blue plan. It's a great cable TV alternative. We don't like how they charge $18 for NBA TV and the full NBA league pass is even more, but then you'll never miss a game. As an added bonus, Sling is giving subscribers free $30 credits to Fanatics, so you can get your favorite team's hat or a jersey at a discount.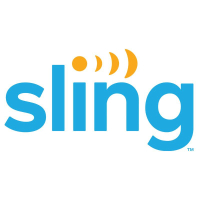 (opens in new tab)
To stream as much of the NBA season as possible, you'll want to check out Sling TV and its Orange package. This offers the best value, but combining the Orange and Blue pacakage provides the most coverage.
NBA TV vs NBA League Pass
You might be asking yourself, "what's the difference between NBA TV and NBA League Pass?" and we have you covered. NBA TV is a channel dedicated to NBA basketball, and will often show it's own games that aren't on ESPN or TNT. The channel gives you a number of games throughout the week for viewing. NBA League Pass, on the other hand, is similar to the NFL Sunday Ticket and gives you access to every single NBA game, regardless of where you live. You can watch every in or out of market game, and there are no blackouts or restrictions of any kind. You can get NBA TV and League Pass with Sling TV.
How to stream NBA games live in Canada
When it comes to Canada, you have three main options, including streaming. For one, get the NBA League Pass in Canada and you're set. Otherwise, the games will air on Sportsnet and TSN channels and their apps.
Both Sportsnet and TSN offer monthly subscriptions for $19.99 CAD. Or, you can get a day pass from TSN and weekly passes from Sportsnet depending on what you're trying to watch.
How to stream NBA games in the UK
Basketball fans in the UK can use the Sky Sports Channel (opens in new tab), which typically shows most sports, not to mention the NBA League Pass, which any fan will love. Additionally, some games will air on BT Sports (opens in new tab) and Virgin Media.
If you don't want to pay for a full cable package and get the Sky Sports channel, they do have a streaming-only option known as the Now TV Sky Sports Pass.
And remember, you can always follow our steps above and get a VPN service. That way you can subscribe to some of the services in the US to catch all the games with ease.
How to stream the NBA Season live in Australia
If you plan on watching NBA games or any of the season in Australia, you'll need a cable package that offers ESPN. Just like with the NFL, ESPN owns the regional rights to NBA in Australia. ESPN only shows select games each week so check your local listing. Quickly access ESPN in Australia with Kayo Sports (opens in new tab) or you can check with Foxtel, as they have ESPN in several TV packages.
The NBA isn't all it offers, either. Kayo will let you stream Spain's La Liga and F1 racing, all for only $25 per month for a basic package or $35 a month for a premium pass. And finally, Kayo Sports is contract-free and offers a 14-day FREE TRIAL, so you can try it first before you buy.
Keep in mind that ESPN won't show all the games, not even close, which is why you'll be happy to learn that the NBA League Pass is also available in Australia. It's expensive, but it's your one-stop-shop for every single game.
Whether you're living abroad or traveling abroad, a VPN will ensure you never have to miss a tip-off, dunk, or crazy road upset. So, use one to your advantage and enjoy this shortened 2021 NBA season.
Get the Android Central Newsletter
Instant access to breaking news, the hottest reviews, great deals and helpful tips.