MoviePass now costs just $6.95/month to see one movie per day in theaters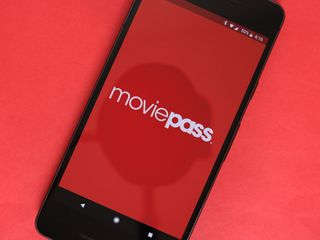 MoviePass came under some heat earlier this month when it was discovered to be tracking its users' location more closely than originally believed, and likely in an attempt to gloss over the bad press, the company's lowering its subscription fee for new members.
For a limited time, you can sign up for MoviePass for just $6.95/month instead of the regular $9.95. MoviePass says this is "limited time" offer, and it's only available for new subscribers.
MoviePass bills memberships annually, meaning you'll pay $89.95 all at once upon signing up (that includes a one-time $6.55 processing fee). A MoviePass membership lets you see one 2D movie every day for the entirety of your subscription, meaning you could theoretically pay $89.95 and see one movie in theaters every single day.
Even if you're not at the theaters at every waking hour, this is still a pretty sweet deal considering most movie tickets cost around $10 - $15 these days.
If you're interested in signing up for MoviePass, click/tap the button below.
Joe Maring was a Senior Editor for Android Central between 2017 and 2021. You can reach him on Twitter at @JoeMaring1.
Movie pass is collecting too much data on users. Their business model is not sustainable and they will only hurt theatres in the long run.

As long as they go under before movie theaters are forced to share concessions theaters probably don't care. They get the full money for the tickets right now. Movie pass is just banking on people not going to movies at all if they can't use the moviepass. Then moviepass would try to get theaters to share concession money. I don;t see it happening. They are spending way too much money.

Wow they are giving us a deal to be able to be tracked before and after the movie we see.

Keep location off on the app until you buy the ticket.

Yes, glad no one other than Movie Pass collects data on us.

A month worth of movies for less than one regular ticket, and some three times less than a typical unlimited deal. Totally not fishy. And I bet tracking is just the tip of the iceberg. Low security database? Selling data to shady companies? No refunds when something goes wrong? Only time will tell.

It's been out for a while now and so far nothing fishy.

So a company wants to save us a boatload of money even if you only see 1 movie a month. They have to offset this by using our viewing habits and location while in the app to build a business model that allows them to keep doing it.
They are collecting less info then Facebook and giving me great value for it makes it ok with me. I guess the company should just pay for our movie tickets and pay for it off the magic money tree.
If you don't like it don't use it and let the millions of others who find a great value enjoy it.

Are they still not working with AMC because then its useless to me?

Their card works at the vast majority of AMC theaters, there are just a handful of AMC theaters they've blocked. Of course this does leave uncertainty about their future with AMC, no guarantee all of the theaters that work now will continue working over a year of membership

Also, you cannot see a movie a day. You have the option to see a movie 365 days a year, but can't see the same movie twice. So unless they start releasing movies every day of the year your limited to about 1 a month on average.

They allow the same movie more then once. The CEO said during anrecent interview that they do not limit a movie 1 time.

You couldn't be more wrong dude. I'm guessing you don't actually subscribe to MoviePass, or you're an employee on AMC. First of all, you can watch the same movie more than once, and second of all, even if you couldn't, how in the world would that limit you to only one movie per month?? There's usually at least 20 movies out in a single month.
Android Central Newsletter
Thank you for signing up to Android Central. You will receive a verification email shortly.
There was a problem. Please refresh the page and try again.