Mobile World Congress 2017: The Android Central preview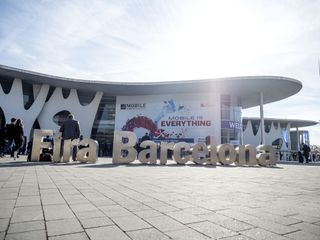 (Image credit: Android Central)
Mobile World Congress, held each February (or sometimes early March) in Barcelona, Spain, is usually the event which kicks off flagship phone launch season. For the past two years, Samsung has unveiled its new flagship Galaxy S phone ahead of MWC, and although we'll need to wait a few more months for this year's Galaxy S8, there's still a ton of Android goodness to look forward to.
The show itself takes place at the purpose-built Fira Barcelona in the south of the city, however this is preceded by a couple of days of action-packed launch events around Barcelona. This year the Android Central, Windows Central and CrackBerry teams will be on the ground from Thursday, February 23. Most of the big press events take place on February 25 and 26. And the show officially kicks off on February 27, running until March 2.
In addition to tapas, cervezas and some unmatched scenery, we can predict the following for Mobile World Congress 2017...
Samsung — Galaxy Tab S3 and probably not much else
Samsung's holding a press conference on the evening of February 26, where we're expecting tablet-shaped announcements. According to the rumors, the Samsung Galaxy Tab S3 should give the company's high-end Android tablet line a much-needed upgrade, with current internals and a familiar slim frame.
We don't know exactly what the Tab S3 will look like yet, but the previous generation's Tab S2 can probably provide some clues. Regardless, the rumor mill has provided a few tantalizing clues about the hardware lurking within:
LTE and Wi-Fi-only models
9.6-inch 2048x1536 display
Qualcomm Snapdragon 820
4GB of RAM
12-megapixel camera
Android 7.0 Nougat
5.6mm thickness
Look for a $600 price tag and a March launch date in Samsung's home market of Korea.
Of course, the elephant in the room will be the Galaxy S8, rumored for a March 29 announcement in New York City. The Korea Herald claims that the GS8 will be briefly teased on-stage in Barcelona, a move which would be entirely in character for Samsung. The company has previously dropped details of upcoming events and devices at the end of press conferences, and with the GS8 announcement expected just a month later, the timing would be right.
LG — G6, G6, G6
LG's two new Android Wear 2.0 smartwatches should have emerged long before MWC, and so the company's MWC presence should focus almost singularly on the LG G6. After the flop of the LG G5, the G6 needs to be a resounding success.
Thanks to a wealth of pre-release leaks, we have a pretty good idea of what to expect from the G6. The ill-fated modular design of the G5 is (unsurprisingly) going away, to make way for a more attractive metal construction. (Check out the leaked shot above.) The display is set to grow a few millimeters, using a new, taller "18:9" aspect ratio Quad HD+ display that's supposed cover more of the front face. Water resistance is also confirmed, as is a dual camera setup around the back that'll let you "capture it all at once" — whatever that might mean.
But one area where LG may be at disadvantage compared to local rival Samsung is in the processor stakes. Reports suggest that the Galaxy S8 will have first dibs on Qualcomm's new Snapdragon 835, with the G6 instead settling for its predecessor, the 821. That's not a huge deal — the 821 remains a fine chip. But it's an important psychological (and marketing) advantage for Samsung among enthusiasts.
On the software side, we'd naturally expect Android Nougat — likely version 7.1.1 — to ship on the G6. It's also rumored to be the first non-Pixel phone with Google Assistant — part of the ongoing trend towards AI in high-end phones.
Other possibilities?... LG Rolling Bot 2? We'll just have to wait and see. LG's presser takes place on the afternoon of February 26.
Huawei — P10, P10 Plus, maybe Huawei Watch 2?
Huawei is a bit of a wildcard. The Chinese company has only just got its new "phablet" device, the Mate 9, onto store shelves. Yet already it's looking likely that the Huawei P10, the manufacturer's next non-massive handset, could break cover in Barcelona. In fact, Huawei promises its "next flagship device" will arrive at a press conference on February 26.
Chinese social media leaks have already give us a glimpse possible Huawei P10 and P10 Plus designs. Essentially, it seems we're looking at a cross between an iPhone 7 and a Mate 9 Pro in terms of design.
The front-facing fingerprint scanner and capacitive keys make a return, along with a curved screen and a gentle slope to the metal back. P-series design cues make a return, with a glass-backed "visor" housing a re-vamped Leica camera array. The branding behind that glass section points to an f/2.0 lens being used, which would be an upgrade from the Mate 9's f/2.2 lens. (It's unknown if there'll be any more substantial camera changes compared to the Mate 9.)
On the inside, look for Huawei's latest Kirin 960 (or possibly Kirin 965, if Huawei bumps up the clock speeds and rebrands), along with various storage + RAM configurations. SKUs ranging from 32GB + 4GB to 128GB + 6GB have been reported, which would allow Huawei to target a variety of price points across different markets.
And hey, just pointing this out. We're long overdue a successor to the venerable Huawei Watch. With Android Wear 2.0 expected to be out in the wild by MWC, there's every chance Huawei will showcase new wearables alongside its latest phones.
BlackBerry — Mercury
The BlackBerry Mercury New BlackBerry should be officially unveiled at the BlackBerry Mobile presser on February 25, and we're in the unusual position of having fondled it at CES, while not knowing a darn thing about what's powering the device, nor what its final marketing name will be.
According to CrackBerry, benchmarks have uncovered a Snapdragon 625 chip, 3GB of RAM and Android Nougat, along with a 3,400mAh battery. But we'll just have to wait and see.
Here's what AC's Andrew Martonik thought after a brief time with "Mercury" in Las Vegas last month:
More: BlackBerry Mercury hands-on
Lenovorola — Moto G5
Lenovo's Moto division has a new phone coming in Barcelona, with an event scheduled for — you guessed it, February 26. The phone is rumored to be an updated Moto G model, the Moto G5, which should also come in a higher-end G5 Plus variant.
The Moto G series — or at least the good Moto G phones — have always been defined by their balance of performance, software features and price. Aside from some rumors on RAM and internal storage, there's not much reliable info out there concerning specs, but we agree with the rumor mill, which says Qualcomm's Snapdragon 625 is a good bet. And with competitors like Honor bringing the heat to Moto with rivals like the 6X, it could be time for Moto to adopt more whizbang features into what's generally been a "meat and potatoes" entry-level series.
As for the non-Moto part of Lenovo, there's always the possibility of new tablets spicing things up in Barcelona.
Others
Sony fielded a bunch of decent but entirely forgettable phones in 2016, and according to which rumors you believe it'll either unveil five new handsets, including a new flagship, or nothing at all. Indeed, with the Snapdragon 835 not arriving outside of the GS8 until later in the spring, we wouldn't be surprised if Sony held off the big announcements for later in 2017. New mid-range stuff from Sony? Entirely possible, but not particularly exciting.
Nokia has a press conference scheduled for February 26, where hopefully we'll hear what it's bringing to the table besides brand recognition and nostalgia. The China-only Nokia 6 should give you some idea of what to expect.
Niantic will be bringing special Pokemon Go stuff to MWC. We can neither confirm nor deny that we will be attempting to catch them all on La Rambla after dark.
What are you most looking forward to at Mobile World Congress this year? Share your hopes (and fears) down in the comments!
Android Central Newsletter
Get instant access to breaking news, the hottest reviews, great deals and helpful tips
Alex was with Android Central for over a decade, producing written and video content for the site, and served as global Executive Editor from 2016 to 2022.
Here's hoping some s8 news is dropped official news that is

Can't wait to see what Nokia comes up with

Looking forward to Nokia, Sony's, LG's and Moto's presentation.

Yup, really hoping Nokia knocks it out of the park. Am due for an upgrade.

I find it hilarious that AC thinks anything with the Motorola (or Lenovorola now) or even Blackberry brand is worth two sh*ts yet the likes of Nokia and Sony, two far MORE RELEVANT brand, get put on "others".
On the other hand it also helps me decide which site's coverage of MWC I will NOT be watching. So...thanks?

Neither Sony nor Nokia are relevant at this point in any way. Sony hasn't released a phone that was worth anything in years and Nokia has shown us what, a mid range stinker? Please.

Sony relevant? Puhleeze, they've been the biggest non-issue in phones for years now. I'm surprised they even mentioned the brand, And you can buy these things where again?

You can buy them in the important markets.

Looking forward to reading more about MWC. Thanks Alex!

I hope we'll see the Huawei watch 2.

Disappointed that HTC isn't even worth a footnote anymore... :-(

It's almost like, they aren't going to participate.

Blackberry seems to be the most intriguing to me this year

Kirin 960 will be far behind the sd 835, huawei should really get in line with the release schedules of other processors.
Android Central Newsletter
Get instant access to breaking news, the hottest reviews, great deals and helpful tips
Thank you for signing up to Android Central. You will receive a verification email shortly.
There was a problem. Please refresh the page and try again.