Mobile World Congress 2016: The Android Central preview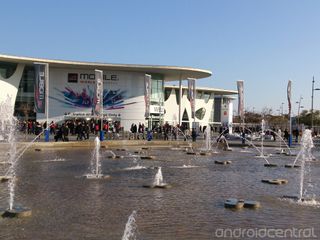 Held in Barcelona, Spain, early each year, Mobile World Congress is perhaps the most significant annual event for stuff that runs Android. In years past, the show has hosted launch events for some of the most prestigious handsets. As MWC 2016 approaches, we're looking forward to one of the biggest shows in recent years, with new flagship devices from Samsung and LG, among the usual raft of other gadget launches.
The Android Central and Mobile Nations team will be on the ground from Feb. 19, with most of the action kicking off Feb. 21, the day before the show floor opens — that's when we can expect all the big announcements from Samsung, LG and Huawei. Then from Feb. 22 to 25, the show begins proper.
As happens every year, we already know a fair bit about what to expect from the many leaks that have taken place in the weeks leading up to the show. And that's allowed us to piece together a pretty good picture of what's to come. Read on to find out what's heading you way from MWC 2016.
Samsung — Galaxy S7 and S7 edge
With crafty references to the number seven in its teaser for the big Feb. 21 press conference, Samsung isn't leaving much to the imagination. And so as was the case last year, we're almost certain to two new high-end phones from the biggest Android phone maker. If the leaks are to be believed, the regular flat Galaxy S7 will come with a 5.1-inch screen, while the curvy GS7 edge will step up to 5.5 inches.
Much of the rumored internal hardware looks to be the same across both devices — the only difference being the processor, with Qualcomm's new Snapdragon 820 in some markets and a homegrown Samsung Exynos chip in others. The microSD slot will purportedly make a return following its absence in Samsung's 2015 models, as is built-in water resistance, introduced with the Galaxy S5 before being scrapped the following year.
Perhaps the most interesting development for GS6 owners, though, is the bump up to significantly larger battery in both models. The smaller, flatter GS7 will reportedly jump to a 3,000mAh cell, while the larger edge-screened version should get an enormous 3,600mAh unit. Given the largely disappointing battery life of both original GS6 models, there's hope here that the GS7 will
There've also been some curious reports surrounding the GS7 family's cameras, with the rumor mill pointing to a smaller overall megapixel count than the GS6, but with larger pixels on the sensor to improve low-light performance and a brighter f/1.7 lens.
The leaked images we've seen so far point to a curvier design for both Galaxy S7 models, with gentle tapered edges at the top and bottom, giving the phones a more pebble-like appearance overall.
So those are the broad strokes of what's leaked out so far about Samsung's next big thing. And we won't have to wait long to find out if they're true.
LG — LG G5, accessories, add-ons, robots!
Unusually for LG, reliable leaks of its new flagship phone have been surprisingly few and far between. (In contrast to previous years, at any rate.) We do have a few clues to work with though, and LG's been dropping hints in the usual fashion ahead of its big launch Feb. 21 launch event.
Thanks to an early LG press release, we know the G5 will feature some kind of always-on display readout, and there'll be a flip case you can buy that'll transfer touches through to the phone's screen.
As far as specs go, we're apparently looking at a Snapdragon 820 running the show, with a 5.3-inch main display (down from 5.5 last year, though perhaps not surprising given the V10's existence.) The G5 is also rumored to include a V10-style secondary display for notification readouts, recent app shortcuts, music controls and personal messages. Another interesting holdover from the V10 is the reported duo of dual-lens cameras — one pair around the front for selfies, and another pair around the back for the main camera.
There've also been rumors that in addition to the standard removable battery, portions of the G5's hardware will be modular, allowing sections to be swapped out to add new features. The latest round of leaks points to a camera grip that adds extra battery capacity, a VR headset attachment and even a high-res audio module. But the craziest accessory has to be the rumored LG Rollerbot, a "companion toy" for the handset with remote audio playback and other features for freaking out your pets.
As for the form factor and build, the clearest images we have of the G5 show a metal body, with the rear-facing volume keys of the G4 apparently scrapped in favor of traditional side-mounted keys. The dual-lens cameras are clearly visible, as is a Nexus 5X-style fingerprint reader around the back. It's a big departure from the company's past few smartphone designs, and an interesting challenger for the largely iterative update that's expected for the Galaxy S7.
G5 aside, it's been a year since LG's last Android Wear watch that wasn't unceremoniously canceled. Twelve months on from the Urbane, it'll be interesting to see where the company takes its line of smart wearables, be it Android Wear or webOS.
(And of course we'll get our first look at LG's new mid-range X series phones.)
Sony — Tablets? Phones?
It's unclear whether we'll get a fresh batch of Xperia flagships at Mobile World Congress this year. It's been only a few months since the Z5 series landed internationally, and literally just days since they hit the U.S. market.
Regardless of whether or not we see an Xperia Z6 in Barcelona, it's likely Sony will refresh its mid-range lineup at the show. The Xperia C6 has been leaking online since shortly after CES, with blurry-cam images showing an almost bezel-less chassis framed by Sony's famed Omnibalance design language.
We're also a year removed from Sony's last high-end Android tablet, the Xperia Z4 Tablet. Though given the mixed fortunes of most high-end Android slates, it's unclear whether Sony would be in a hurry to refresh this device. (Or whether a replacement is even in the works, given the company's precarious financial position.)
Regardless, between the almost certainty of interesting new mid-rangers, and the distinct possibility of new high-end tablets and phones, Sony should put in a decent showing at its Feb. 22 MWC press conference.
Huawei — A wildcard
Huawei has a big press conference scheduled the same time as LG on Feb. 21, but it's unclear what Android-related stuff will be on show. The company officially unveiled its new big-screened handset, the Mate 8, at CES in January, alongside the gold Nexus 6P. So it's possible both may see a wider European rollout at the Barcelona show.
We wouldn't expect a successor to last year's P8 phone to land just yet, though. Huawei tends to go all-out with separate launch events for its line of "premium" Android smartphones.
Other Huawei rumors include reports of a possible 2-in-1 device, the Huawei Matebook, landing at MWC. The convertible will reportedly run Windows, not Android, but this would nevertheless be a big move into the world of mainstream desktop computing for the Chinese brand.
Others
HTC
HTC isn't expected to drop anything big — *cough*M10*cough* — at MWC this year, but that doesn't mean the company won't be out in force. With just two months to go until Vive launches, expect to see much more Steam VR hype from the Taiwanese company.
On the smartphone front, a couple of clues come from long-time HTC leaker @LlabTooFeR on Twitter. Possibilities including a European launch for the HTC One X9 (first seen in Asia in late 2015), as well as a duo of new (mid-range) Desire phones.
HTC One X9 (Dual SIM model) to be announced for selected EMEA markets soon. Device will run Android 6.0.1 and Sense 7.0_g out of the box.HTC One X9 (Dual SIM model) to be announced for selected EMEA markets soon. Device will run Android 6.0.1 and Sense 7.0_g out of the box.— LlabTooFeR (@LlabTooFeR) February 3, 2016February 3, 2016
We are going to see 2 new Desire phones before Perfume release:
A16 - Desire 5xx
A56 - Desire 8xx

Both will have Single/Dual SIM models...We are going to see 2 new Desire phones before Perfume release:
A16 - Desire 5xx
A56 - Desire 8xx

Both will have Single/Dual SIM models...— LlabTooFeR (@LlabTooFeR) February 2, 2016February 2, 2016
Xiaomi
Chinese giant Xiaomi will be going up against the big Western brand names at MWC this year, with the launch of its highly-anticipated Mi5 handset on Feb. 24.
Whether or not this suggests any wider international launch for the phone isn't clear. Nevertheless, Xiaomi makes nice-looking stuff, and the reported specs are nothing to scoff at — a 5.2-inch QHD display, Snapdragon 820 SoC, variants offering 3GB RAM and 32GB storage and 4GB RAM with 64GB storage.
Alcatel
It's been around a year since the Idol 3, so we're about due a replacement for the Idol 3, which turned out to be one of the first surprisingly good mid-range phones of 2015.
If recent leaks from the company's own website are to be believed, we'll get a couple of new mid-level phones from the TCL-owned brand this year. The Idol 4S will Marshmallow out of the box, with a 5.5-inch QHD AMOLED display, an octa-core Snapdragon 652 processor, 3GB of RAM, 32GB internal storage, a 16MP camera with f/2.0 lens, an 8MP front shooter, and a 3,000mAh battery. It'll be the first mainstream device with the new chip from Qualcomm, and as such an interesting phone to check out. Expect pricing somewhere around the $400 mark.
A tier or so below, the Idol 4 is expected to sell for around $250. For that money, you'll get a 5.2-inch Full HD display, Snapdragon 617 processor, 2GB or 3GB of RAM, 16GB internal memory, 13MP rear camera, 8MP front camera, and a 2160mAh battery.
And how crazy is a box that apparently doubles as a VR headset?
Follow all our MWC coverage
We'll be reporting live from Barcelona from Feb. 19 this year, with most of the big announcements (Samsung, LG and Huawei, for instance) taking place on Feb. 21.
Follow Android Central on Twitter, Facebook, Google+ and Instagram for full coverage and behind-the-scenes extras!
Android Central Newsletter
Get instant access to breaking news, the hottest reviews, great deals and helpful tips
Alex was with Android Central for over a decade, producing written and video content for the site, and served as global Executive Editor from 2016 to 2022.
DON'T LET ME DOWN LG Posted from my Nexus 6/Nexus 7 2013/Surface Pro 3

Will be interesting I hope LG does not drop the ball on 5 if they do might go with sumsung. will be getting a new phone this year and retire my LG G3 Posted via the Android Central App

It's always nice to see someone get some good usage out of their smartphone! Posted via the Android Central App

Looking forward to see if the htc m10 gets my money this year. If not, will update my s6 edge+ to the s7 edge. Posted via the Android Central App

What about watches? That's what I'm really looking forward to after the S7. Samsung's already announced a 3G version of the Gear S2 Classic (which no one has picked up on yet...) and I hope it's at MWC. Also, Sony hasn't had a watch in well over a year. You didn't even mention a potential Android Wear sequel from them. I'm hoping that their will be some welcome surprises in wearables this year.

Preview: S6, G5, and one of the lesser known companies has some sort of battery innovation up their sleeve looking forward to finding out the details about that! Posted via the Android Central App

Just release the S7 the week after the announcement Samsung, I'm ready. Posted via the Android Central App

What are you upgrading from? Posted via the Android Central App

My gs4 is already rebooted and ready to be replaced by the gs7 hope Samsung brings the early bird promotion Posted via the Android Central App

It all looks nice and shiny but I'm waiting for the Note 6 or maybe the foldable if Samsung releases one Posted via the Android Central App
Android Central Newsletter
Get instant access to breaking news, the hottest reviews, great deals and helpful tips
Thank you for signing up to Android Central. You will receive a verification email shortly.
There was a problem. Please refresh the page and try again.