Microsoft is working on a Movies & TV app for Android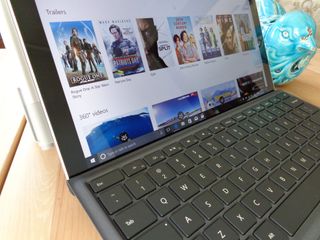 Ever since Microsoft announced that it was no longer focused on Windows 10 Mobile, the company has been working around the clock to bring the best of Windows 10 to Android and iOS. This effort has worked well for Microsoft, with apps like Edge and the Microsoft Launcher gaining millions of downloads from the Apple and Google app stores. In 2018, you can switch from a Windows phone to an Android device and continue to use most of Microsoft's software and services.
Microsoft Movies & TV on Android
There are still some missing apps, however. One of those apps is Movies & TV, which is only available on Windows-based platforms like Windows 10 PC, Xbox, and Windows 10 Mobile. If you're a movie buff with a large collection from Microsoft's store, the lack of an iOS or Android app is unfortunate. It's also likely a barrier for any potential new customers looking to buy movies or TV content. But it appears Microsoft is now finally working on bringing its Movies & TV service to iOS or Android, according to sources familiar with the matter.
My sources suggest Microsoft is building these apps to give consumers more of a reason to buy content in the Microsoft Store. While most people have moved over to streaming content via services like Netflix, there is still a whole lot of content that isn't immediately, or ever, available to stream. Lots of people buy digital movies and TV content, and Microsoft has a huge store that a lot of people seemingly ignore or don't know about because there is no mobile companion app for their phone.
These apps should minimize that barrier for a lot of people and further solidify Microsoft's commitment to its digital offerings on the Microsoft Store. Last year, Microsoft killed its music-streaming service, which saw many people question whether Microsoft was going to do the same to its Movies & TV service. Microsoft says that it continues to remain committed to Movies & TV, however (mostly because of Xbox), and these new mobile apps should help with that message.
Microsoft and Movies Anywhere
I'm also told that Microsoft is also set to announce that it's joining the Movies Anywhere program soon. Movies Anywhere is a program that allows you to watch content purchased from different supported digital stores wherever you want. For example, If you bought a movie from iTunes, with Movies Anywhere you can play that same movie in Google Play, because both Apple and Google support Movies Anywhere. This is a popular service that many people can't live without, which is why Microsoft is working to rejoin this program.
Regarding a release date for all of these apps, I'm told not to expect them soon. Work is currently ongoing, and the apps will show up when they're ready. Are you interested in a Movies & TV app for iOS and Android? Let us know in the comment. As someone who is "all-in" on Microsoft's digital ecosystem, I can't wait to be able to play my content purchased from the Microsoft Store on my Android smartphone.
Have you listened to this week's Android Central Podcast?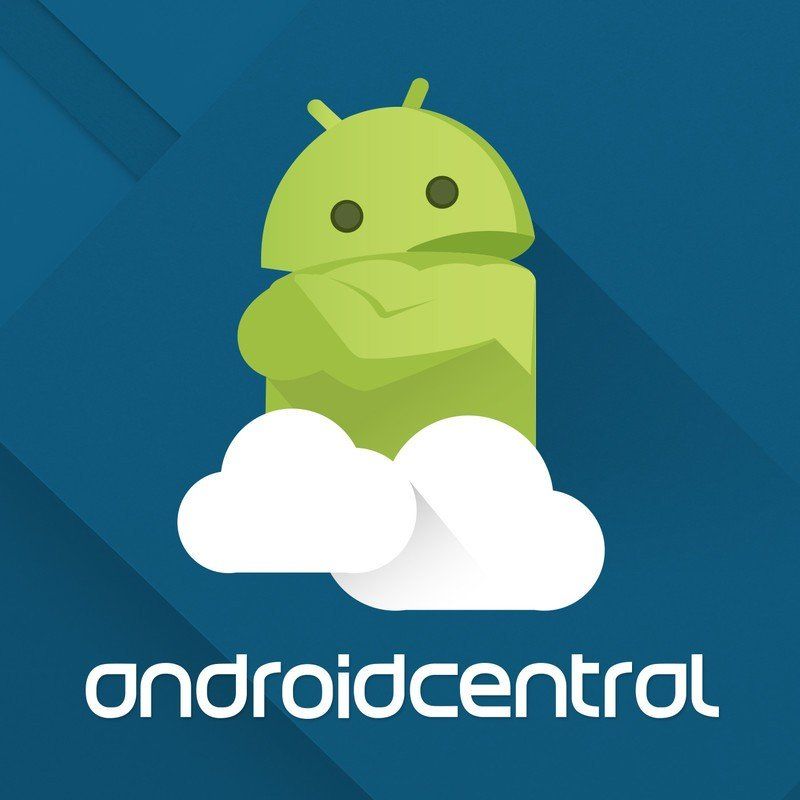 Every week, the Android Central Podcast brings you the latest tech news, analysis and hot takes, with familiar co-hosts and special guests.
I wish they would bring the Photos app as well.

Finally! I stopped buying movies and TV series from Microsoft a long time ago. It made sense to be a faithful customer when my primary devices were Windows based (mobile, tablet, computer).
But since Microsoft killed Windows Mobile I moved to the Android ecosystem and only my computer is Windows, all my other devices are Android.
Therefore good bye Microsoft and hello Netflix, Google Play and Amazon Prime Video. Not sure why I should go back to Microsoft tho.

You shouldn't unless it's just cheaper to do so.

Why must everything be Google or Microsoft or Apple, etc? Use what works best. Being a die hard fan boy is just stupid.

Windows on the desktop and Android for our phones too.... I will say Microsoft has done a bangup job on their Launcher supporting their apps etc. in the Android environment- the launcher is very good. To the point Google should take notice. Serious notice.

They need to hurry up so Nutella in return can hurry and kill it. Please. I'm done with Microsoft. I switched everything years ago to them, only to have that idiot kill everything one at a time. Killing the entire Groove app on Android was the last draw for me. Bye bye.

How did you went from Nadella to Nutella is beyond me. But still LOL

He doesn't deserve a proper addressing. Man has taken millions to do a job he isn't near up to the ability to do. He is a slug.

Until they join Movies Anywhere I'm out. Edit: I should have said until its official.

Just would like to be able to play from my library on my pc and watch on any device from where I was. So cloud sync to all devices what files I am playing and where I am at in each file.

It is really always very great/awesome to knows about just about anything going on with your devices ALWAYS.

Need it to be like Netflix but for your own files. Watch all your stuff, from last watched position from any device. Work seemlessly from anywhere as long as your NAS is on or your PC connected to your NAS is on the.
Actually maybe this is Plex service? Must look into that..

Still using a Media Center PC. Would love to see that interface on an Android box.

Why make another app that's not 100%? Why doesn't Microsoft work with third party codec vendors and fix the broken links between the already existing Movies & Tv app on Windows 10 and the AC-3 codec issues, move and other, so other apps that rely on it like Plex and such work without issue? Can someone please answer this? I wouldn't consider their Android app in a million years if the existing apps they have don't work 100%. Yes, I realize codecs aren't the responsibility of Microsoft, but as a company that advertises as being the only media app you need.. I find this a massive fail?
Android Central Newsletter
Thank you for signing up to Android Central. You will receive a verification email shortly.
There was a problem. Please refresh the page and try again.