Lord High Commander of Cameras [#acpodcast]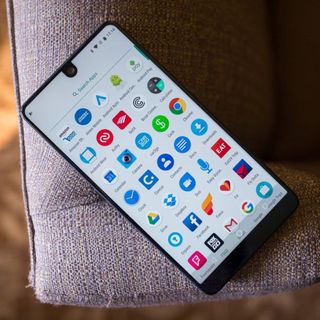 (Image credit: Android Central)
Daniel Bader, Andrew Martonik, and Russell Holly host the backdoor pilot for AC Foodcast as they talk about the GDPR Hall of Shame, OnePlus 6, and its $69 companion Bluetooth earbuds, Bullets Wireless.
Essential Phone 2 is reportedly canceled, and founder Andy Rubin is considering selling the company. Some people have gotten hands-on time with RED Hydrogen One, but release of the product is still a little ways off. In addition, BlackBerry is teasing the KEY2, which will have dual rear cameras. Rounding out the new phone chat, HTC U12+ is a beautiful device that can only be purchased directly from HTC — No carriers, no retailers.
Lastly, and most importantly: You put sweet on savory, NOT sweet on sweet.
Listen now
Show Notes and Links:
GDPR Hall of Shame
OnePlus announces Bullets Wireless, its first wireless earbuds, coming in June for $69
Essential Phone 2 reportedly canceled, Andy Rubin considering selling the company
BlackBerry KEY2 shown off in teaser video with dual rear cameras
HTC U12+ hands-on preview: Big, beautiful, unattainable
Sponsors:
Thrifter.com: All the best deals from Amazon, Best Buy, and more, fussily curated and constantly updated.
GameStash: Hundreds of awesome games on your Android phone. Try it free for 14 days!
The PH-1 had a notch, crappy camera, no headphone jack, and no IP rating, features seemingly essential for flagship phone users.

Haptics?
I thought that was from the old days when you could never tell if the phone knew you had hit the icons!
As they just work now I haven't even had haptics turned on for two years.

Totally down for an AC foodcast guys 👌🏽 Haptics are everything btw. The v30 makes everything feel wrong in comparison IMO. I mess around with the v30 at work just for that. If you guys every want a fussy hand account of an in store first hand account of a mobile carrier,I think that would make a great segment. Let me know jasonbooth45@gmail.com
Android Central Newsletter
Get the best of Android Central in in your inbox, every day!
Thank you for signing up to Android Central. You will receive a verification email shortly.
There was a problem. Please refresh the page and try again.