Looking to switch carriers? Amazon has insane deals for you
Remember when we reported Amazon was selling the Captivate and Vibrant for insane discounts? Well, Amazon has many other Android phones available for purchase now at far below what you will find in any carrier store or website. You do have to be a new customer to the carrier to get the price, but this should make it easier than ever to jump your current carrier's ship for that new Android phone you have been craving. We've rounded 'em all up for you after the break. [Amazon (opens in new tab)]
Verizon:
AT&T:
Sprint:
T-Mobile:
Have you listened to this week's Android Central Podcast?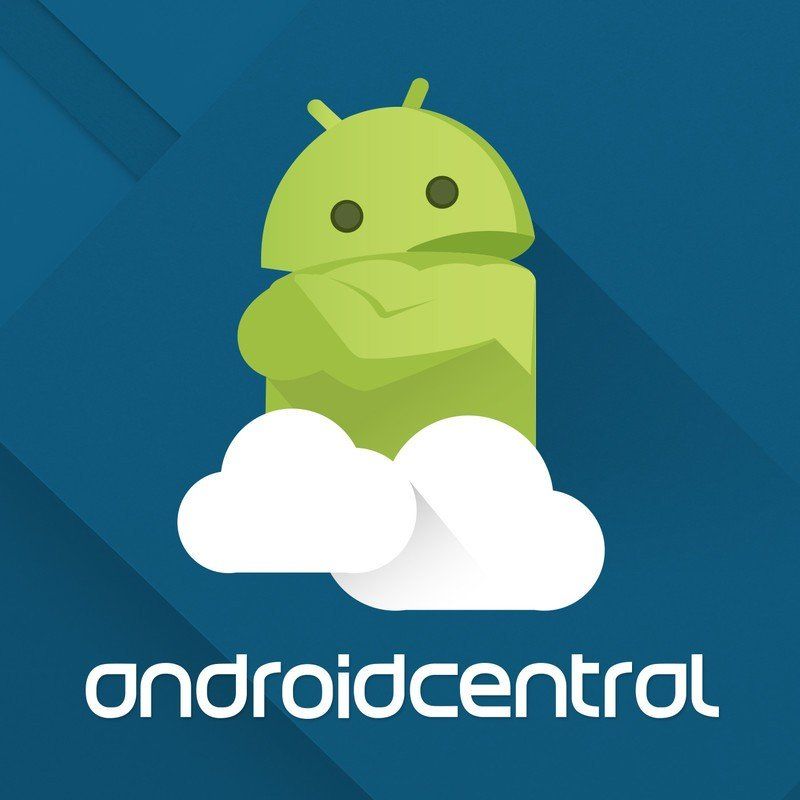 Every week, the Android Central Podcast brings you the latest tech news, analysis and hot takes, with familiar co-hosts and special guests.
Android Central Newsletter
Get instant access to breaking news, the hottest reviews, great deals and helpful tips
Great deals, but no way am I ditching VZW. Nothing else works here.

Verizon's plans sucks though... Just sayin'...

thats awesome you can speak for the previous poster. how do you know how good verizon works for them?

Not the service... the Plans. Take some time to thoroughly read a comment before you comment on it. smh Their plans do suck. Sprint gives you more bang for your buck, simply put + the ONLY 4G service currently available. We can get into the HSPDA+ v. WiMax argument, but just because the speed is throttled down doesnt mean its not 4G. PS - Glad to see my EVO isnt being sold like some cheap slut ;).

Yes indeed. I meant that Verizon's PLANS suck. Their service is one of the best in the US. I think them, AT&T, and TMobile are all very close in coverage in the US. Sprint is getting there, but they're not everywhere. If VRZW's plans were better and they had the phones I like I might consider switching to them, but until then (which'll likely be never at this rate) I'll stick to Sprint and my Epic 4G-to-be.

I think they have pretty good deals for existing customers too. I could have gotten my Aria for $40 on Amazon using my upgrade (I couldn't because of the corporate discount on my account, but after complaining to AT&T I got one at the Amazon price).

Hmmm... Maybe that's how I'll get my Epic for $200. Good idea.

Which carrier are you coming from? Depending on your area Sprint is really good, even on 3G. I've been reliable for me. The only time I have issues with reception is underground in bus and subway tunnels here in Boston. Other than that, it's been wonderful.

There is so much money in this cell phone industry. I know a guy who switched from one carrier to another and the company gave him 200 to pay his penalty and a free network extendor.

Since I'm a current Sprint customer it'd cost me around $520 from Amazon to get an Epic 4G, for example. Yeah... No. I have an upgrade I could use, and directly from Sprint I can get the Epic 4G for $250 ($350 up front, with $100 as an MiR). Not bad for being with Sprint exactly one year, right? XD. Best Buy Mobile tried to tell me that I'd have to pay $400+ since I've only been with Sprint a year. F*ck that. BBM can go die. lol. I dunno if I'm gonna go into a store and get it, or just order online and have it shipped. I'm leaning towards getting it in a Sprint store because I'll be way too excited to just get it and play with it. Waiting for it to arrive via mail would be too nerve-racking. lol. That's how I got my Palm Pre and it was painful. lol.

I ordered my EVO online, directly from Sprint, and they shipped it overnight for free... Ordered it the Friday it came out and Monday afternoon it had arrived at my office via UPS. I live in Puerto Rico tho, it seems they shipped it via USPS instead to a lot of places in the continental US and the USPS took a bit longer to deliver some of them. I also took advantage of a student deal via StudentRate, got the EVO for $75 less, so $125 total with no activation fee and free overnight shipping plus a free InvisiShield screen protector to boot. I did have to wait for Sprint's $100 MIR + a $25 check from SR + a $50 credit on my first bill to realize all these savings tho, so it was $300 up front, $125 in the end, well worth it if you ask me. I believe SR is also running an Epic discount offer... And their 15% monthly discount for members (joining is free) is always applicable, doesn't have to be on new contracts only.

Man that sounds good (the SR rates and stuff) but I'm not a student at the moment :( Good for you man. The Evo is a decent device, but I like the Epic 4G more.

I've ordered droid incredible through this offer!

One thing to note : -$250 Equipment Discount AmazonWireless Instant Discount Policy
When you purchase your device with service from AmazonWireless.com, we automatically pass along an instant discount from the carrier to you. This discount has been provided to you based on your agreement to (a) activate a new, or extend an existing, line of service for this device with the carrier, and (b) maintain this service in good standing for a minimum of 181 consecutive days. If you do not activate or extend a line of service in connection with this device, or if your service is canceled/disconnected before 181 consecutive days, AmazonWireless.com will charge you $250 per device, plus applicable taxes.
... So if you cancel your contract within the 1st 181 days, you pay $250 plus whatever your carrier charges for the cancellation. Better make sure you like your carrier

Yeah.. no. I'll go with my $250 (well $350 upfront with $100 MIR) upgrade from Sprint tyvm.

Sigh, and the Droid X deal is gone, right when I could afford it for 50 bucks off, now they're offering a measly 20 off. Sometimes I think I'll never have enough to buy this stupid thing, I have the money and the deal expires, something comes up and I can't afford the security deposit for another week. =\

Does anyone know if that studentrate deal you guys were talking about works with family plans? Looks good but I dont know if I can do it
Android Central Newsletter
Get instant access to breaking news, the hottest reviews, great deals and helpful tips
Thank you for signing up to Android Central. You will receive a verification email shortly.
There was a problem. Please refresh the page and try again.