Limited Edition Minecraft Xperia Play for sale on eBay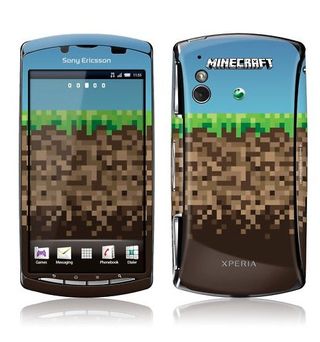 Looking for a collectors item to show off both your love for Minecraft and Android? Well, Mojang has just the thing to fill that void posted up on eBay for you. That is, if you have at minimum US $1,250. That's what the current bid is for the Limited Edition Xperia Play they are offering. That may seem like quite a bit but it's for a good cause -- the funds raised will go to a charity of Notch's and the whole Minecraft team's choice! Right now, it has 6 days left on the bidding. Anyone got some spare cash laying around?
Source: eBay (opens in new tab); via: Droid Gamers
What is so rad about this thing that it warrants that much money.. ?

A wallpaper, and a minecraft skin from skinit.

I understand that its for a good cause & all that , but that doesn't mean we have get an ugly thing in return (Think the Maybach from Otis music video) !
Why not just buy a regular Xperia play & get a custom gelaskin on it & also donate some money in return ?
That you get something you actually like& everybody stay happy (you , sony Ercisson , Gelaskins & the whatever cause you donate to)

Aww I wish I had the monies.. I'll probably see about getting something like IceDree mentioned after the fact. I want an Xperia Play solely for the early availability of Minecraft Mobile on the Play. That combined with the controls, winning in my book.

Anyone have a decent date on when mineceaft is actually coming to android? I really wanna play it.

I think that the only one that is getting it is the Xperia Play... I don't think any other phone would have the controls to put out a good experience..

It's currently 1,250 and a minecraft shortcut isn't even set to the launcher.... sad.
Android Central Newsletter
Get the best of Android Central in in your inbox, every day!
Thank you for signing up to Android Central. You will receive a verification email shortly.
There was a problem. Please refresh the page and try again.