LG shows off Pocket Photo mobile printer, claiming to be the smallest of its kind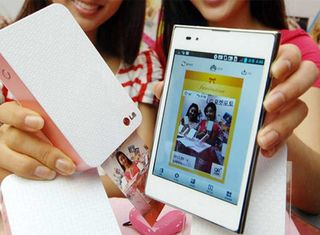 Does anyone truly still print digital photographs all that often? LG thinks so, and has just pulled the wraps off their new mobile printing solution, the Pocket Photo, which claims to be the smallest device of its kind. The printer itself sizes up at just 2.8- x 4.7- x 0.9-inches and images are transferred via a combination of NFC and an Android application.
The app can also be used to apply filters, a la Instagram, and also add items such as text and QR codes to the images before printing them. The printer also comes with a selection of colored accents, including silver, pink and orange. Hitting the shops in Korea the Pocket Photo will be priced around $169, although there is no word as yet on any potential release outside Korea. Click on past the break for a demonstration video.
Source: LG (translated)
Maybe it will be useful for mobile receipt or coupon printing???

Use cases for this are vanishingly small, but it would likely sell as a party prop. It prints pretty fast considering. They should sell it for $50, because you know they are going to make their money selling photo paper. Next up, they will glue that to the back of the phone, and patent it. Agree with Orion, makes more sense as a general purpose printer for mobile receipts or bills for people that work trade shows, drive cabs, on-site services, (plumbers, lawn guys), etc. Lots of these places that do mobile payments want your email address if you want a receipt which I prefer not to share. Just not that much need to print pictures.

Maybe one day LG will make an attractive looking device...but I shan't hold my breath.

Slap some 'Hello Kitty' branding on it and they'll sell millions!
Android Central Newsletter
Thank you for signing up to Android Central. You will receive a verification email shortly.
There was a problem. Please refresh the page and try again.