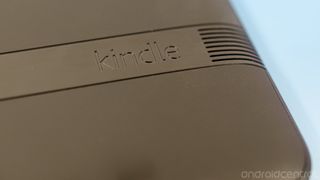 Amazon's new Kindle tablets don't get the attention that other Android tablets get. Android purists tend to scoff at them, thinking that the operating system being used -- a true custom fork of Android 4.0 -- is entirely too basic, lacking many of the features and customization settings that stock Android or the more traditional OEM builds like Sense or TouchWiz have.
But simple -- and consistent -- software has a place. Amazon's removal of some of the more advanced parts of the Android OS are also part of the reason not much talk goes on about the Kindle Fire HD -- it tends to just work, and users have few issues they need to sort out. Amazon has perfected the K.I.S.S. (Keep It Simple, Stupid) philosophy of smart devices.
I've had both Kindle Fire HD devices here for a while, and have spent a good bit of time playing with the hardware and Amazon's operating system as shipped. It's time I put down a few words about them.
Pros
The devices are exceptionally well-buil, and have a premium look to them. The screens are gorgeous to look at, the speakers are excellent, and there is a vast library of content to make good use of it all.
Cons
Android fans won't care for the locked-down experience. Without any tinkering, your access is limited to Amazon's content. This means many of the apps folks are used to having aren't available. Many will also take issue with Amazon's push to purchase from them.
The Bottom Line
Amazon isn't competing with Google here, as it is the clear winner when it comes to content -- rivaling Apple, and even besting them in some areas. There is a clear market for the Kindle Fire HD, and it stands beside Android tablets as another viable option for those not enamored with iTunes.
Hands-on videos
Hands-on with the Kindle Fire HD 7-inch
Hands on with the Kindle Fire HD 8.9-inch
As you can see, the 7-inch version and 8.9-inch version are very similar. Other than the screen size, the devices pretty much look and act the same. Of course when you turn them on you definitely notice the 1080p resolution on the 8.9-inch version. Let's discuss the differences first, because the important parts of the Kindle Fire HD tablets are the same on either version.
Specs and a hardware overview
To an ordinary consumer, there is only one difference between the Kindle Fire HD 7-inch and the Kindle Fired HD 8.9-inch (Wifi) -- the screen size and resolution. For hardware enthusiasts, know that there is a slight bump in CPU and GPU on the 8.9-inch version to better drive the higher resolution of the screen, but for all intents and purposes these two are identical other than the screen.
The construction of these is beautiful. The frame around the tablet slightly rolls forward to cover the glass of the screen. It's plastic, but it feels like Nokia plastic and not Samsung plastic -- very sturdy and not glossy. If you've held a Lumia device you know what I mean here. The back of the tablet is divided into three sections. The top section and bottom section are soft-touch coated plastic -- again, very nice feeling and not cheesy by any means -- and they are divided by a metal strip about an inch high that runs the width of the tablet. The speakers are embedded here. Both versions are very thin (8.8 mm for the 8.9-inch and 10.3 mm for the 7-inch model) and easy to hold. The speaker placement leaves a little to be desired, as it is right where it feels natural to put my hands.
When you hold the Kindle Fire HD in landscape (horizontally), you'll find a 1.3MP camera at top center, and nothing else on the entire face of the device. There are no physical or capacitive buttons to be found; instead you navigate around with software buttons and gestures -- we'll get to that. On the right side you'll find a 3.5mm headphone jack, the volume rocker, and the most annoying power switch known to man. It sets flush, and has no raised portion to indicate that you're touching it. If you work with your hands, or play guitar, or sew, or do anything that gets the tips of your fingers even slightly hard or calloused, you'll need to look every time you want to press it. I know you're probably thinking "why is he railing on about a power switch", but trust me -- you will swear and curse at it until your fingers learn where it is. Then you'll curse a little less. On the bottom of the tablet is a microHDMI port and a microUSB port. A pinhole microphone is nestled snugly on the bottom as well.
The highlight of the Kindle Fire HD is the screen. The 8.9-inch offers a 1920x1200 display, while the 7-inch brings a 1280x800 "almost HD" display. Both are excellent. They have a polarizing filter embedded, and while it's not a matte finish, there is clearly some anti-glare coating on the screen. The colors are deep and rich, and the viewing angle is plenty wide enough to sit beside someone and share. The screen on the 7-inch version easily bests the Nexus 7's screen, and the 8.9-inch version rivals the Nexus 10 for clarity and sharpness. Amazon did well, and the Kindle Fire HD is an amazing way to consume your content.
In fact, everything works and performs as described. The Wifi signal (Amazon uses use a dual-band, dual-antenna setup) is strong and fast, Bluetooth 3.0 paired and connected to speakers and headphones without a hitch, and while there is no on-board GPS the Wifi assisted positioning works well enough for the browser or location-aware apps. The Dolby audio and dual speaker setup brings great sound with little distortion even at high volumes (when your hand isn't blocking them) so music sounds great and videos are easy to hear. The battery will get you through two or three movies if you try to use it all up at once, or will last a couple days with casual usage. It even plays games well -- Need for Speed: Most Wanted was a joy to play, and when I was finished playing the system was still as responsive as ever.
Minor and obvious differences aside, you're going to get the same consistent experience no matter which unit you have. Both are built very well, and you'll be pleasantly surprised at just what you get at the low price point at which Amazon is offering these devices. That's a good thing.
The Kindle Fire HD operating system
Is it Android?
That's the million-dollar question, isn't it? We have to remember what Android is. It's a few million lines of code that anyone can use to build an operating system that runs on many different types of hardware. It's not a particular phone or tablet, not offered by a specific vendor, and definitely not a stand alone product of any kind. Amazon has taken a stable version of that code, set it aside and used it as the base for their Kindle Fire HD devices. They are certainly watching the Android source tree, ready to merge in specific bug fixes or security patches, but from the point where they pulled it out of AOSP and set up their own build tree it stopped being Android in the same sense that we see on the Nexus 7 or Nexus 10. That's called forking, and it's a very viable and lucrative practice. Amazon was smart to do it.
Android will soon become the OS of choice for embedded developers. Not just in phones or tablets, but in other markets as well. Equipment like household appliances, industrial equipment control and monitoring, and medical devices will all have Android-powered models. Not because you need to play Angry Birds on your MRI machine, but because it boots up out of the box and is ready to be deployed. I'm ready to make the prediction that in 2013 and beyond companies will be choosing Android when looking for an embedded solution. Why? Because Android offers a significant benefit over traditional embedded Linux solutions. It's a complete package of libraries, application framework, and pre-built multimedia application support. This is why Amazon chooses Android as the base for their products, and why companies like Atmel are now producing "Android-ready" embedded boards and solutions. We're past the hobby stage here folks.
But truth be told, the Kindle Fire HD is an Android device the same way your TomTom or TiVo are Linux devices. The framework has been altered, but most Android applications will still run on the devices and it stays true to it's AOSP roots as much as it can. The AOSP was used as a base, with the user facing portions were built on top of it, changing as little of the base as was feasible. Smart folks know how to strip that out and add in the typical Android experience, but for most people the Kindle Fire HD is a Kindle -- not an Android tablet.
We're definitely good with that. Amazon clearly cares about the product, and has the resources to go forward with it. They have done a great job, and it's not bad if you give it a chance.
The home screen
You won't find your typical tablet layout here. There's no widgets, or grid of application icons, and most of the UI elements we associate with a typical smart device's home screen are missing. Instead, you have a carousel of your last used apps, the book you were last reading, the movie you last watched, and a few pinned applications.
There is still a notification shade, but navigation is done via slide out panels. Swipe in towards the center of the screen over one of the visible "handles" and you'll open the panel. This carries through to applications, as it's the standard method to move around the different areas of your Kindle.
It's akward at first. You have to unlearn anything you have gotten used to from an Android tablet or the iPad, and you'll find yourself reaching for UI elements that just don't exist. But once you're past that hurdle, the Kindle UI isn't awful. I dig the recently used apps and content carousel, and it's a pretty handy way to jump back into a book or movie. Sometimes things are done different just to be different, but I think Amazon spent a lot time building this UI, and deserves credit for something new.
The Amazon experience
Here's where things get good -- or bad, depending on your point of view. The Kindle Fire HD is simply a piece of glass that brings Amazon into your living room. It's a very nice piece of glass, and does a great job doing it. Everything Amazon has to offer, video, music, books, shopping and even apps is easy to get to, displayed nicely and intuitively. Amazon does a much better job of putting their content in your face than Google does, and that may turn a few people off. For those people, the Kindle Fire HD isn't the best choice in a tablet -- get a Nexus 7 or Nexus 10 instead.
On the other hand, if you're like me and are infected with the Amazon bug, nothing delivers as well as the Kindle family. I've used devices from B&N, and of course more standard Android tablets, and thought they were great devices in their own right. But as someone with an Amazon Prime membership, who does everything but music through Amazon's ecosystem, these things are great.
A few words about the lock screen ads are in order. They are in your face, make no excuses, and are nothing but a money-maker for Amazon. Having said that, I'm OK with them. They seem to know what you like (just like how Amazon suggests things when you log on) and I've found a couple good deals from them. If you don't like them, that's cool, too -- just pay $15 bucks and opt-out of them. Consider it a small subsidy, where Amazon keeps the price down by showing ads. Since they are usually ads for things I want, I'm not complaining.
Video
Included on either of the Kindle Fire HD tablets is a damn good Amazon Video on Demand client. It ties into any Prime membership you might have just like it does on the web, so you have a huge selection of mediocre movies and TV shows you can stream and watch for free. Of course, you can also rent them and Amazon has a huge selection.
The streaming is optimized somehow with software, and it looks fabulous. Youtube or Netflix looks pretty good on the Kindle Fire HD's screen, but Amazon VoD just looks stunning. You'll appreciate the HD screen on these things when you're watching a movie or TV show.
With the new Kindle software comes a feature Amazon calls X-Ray. While watching a movie on the Amazon VoD app, or reading a book in the Kindle app, tap the X-Ray button to see more. In the case of a video, it pulls up an IMDB-like library of the cast, and it's easy to get lost in a black hole playing with it. Good thing the video pauses behind it.
It's neat for those times when you just have to know an actor's name, or where else you've seen him or her. Other than that, it seems like a good idea that just isn't needed. If you feel the same about it, the good news is that it is unobtrusive and you'll not notice it's there if you aren't using it.
Books
When you hear the word Kindle, you instantly think of reading. While the Fire HD's display is really (really) good, if reading e-books is your first priority, get a Paperwhite. Nothing matches e-ink, not even the best LCD. Having said that, the Kindle experience is top notch on the Fire HD. You have full access to Amazon's Kindle store, Prime members get access to the Lending Library where you can borrow a book for a month, or import any DRM-free books in .MOBI format and read them all in the same great Kindle app.
The app itself is the same as the one we see on other Android tablets, and the same as the one in Google Play. That's a good thing, as it's wonderfully done.
Everything is customizable. The background color, font color (and size and weight), margins, and everything else you need to make your reading experience more comfortable. After watching videos, reading is the thing I use a tablet for the most and I'm completely satisfied with how the Kindle Fire HD handles things.
Besides the Lending Library that we mentioned earlier, you also have an X-Ray feature in the Kindle app. Tap the button and you'll see characters that are on the page you're viewing (no pretty pictures here, though), and you can navigate through to see where else that character is mentioned. Like the X-Ray feature in the video app, I find it not especially useful. I can't complain however, because if I don't want to use it it stays out of my way. You may love it, so I'm glad it is included.
Music
Amazon also has a huge music store. I happen to be a big purchaser from it when what I'm looking for isn't in Google Play, so I was pleased to see how well the Kindle Fire HD handles both my library of songs and any new ones I purchase from Amazon. Your own music is stored in Amazon's cloud (via a program on your computer or manual upload) or on the device, and it mixes in seamlessly with any you purchase from Amazon. Buying is easy, it's a separate appstore on the Fire HD, just like the Kindle store is with books. You can browse, buy with a click, and start listening as soon as your credit card is processed. It's almost too easy, and makes the idea of spending time searching for and illegally downloading music sound pretty silly. Make it this easy to buy, keep the prices low, and people will steal less. Amazon has this down pat.
The player itself isn't bad, but it's fairly basic. Music continues to play in the background when you navigate away from the app, and handy controls are placed up in the status bar. No bells and whistles like lock screen controls or graphical equalizers here, but the great set of speakers included make up for it. As long as you keep your hands away from the opening, the Kindle Fire HD can pump out some sound.
Apps
You have access to the same curated Amazon Appstore that is offered to Android devices, with one major difference -- only apps that have been tested with your device (and software version) are available. While this cuts back on the number of apps a little, you know that everything you install will work as intended.
The selection is decent. Not everything you want or need is available -- Dropbox, for example, is glaringly absent -- but chances are you'll be able to find an app that replaces what you're looking for. If you're currently an Android user, you'll love the lack of spammy apps and themes, but you'll also be missing that market filled with 700,000 apps. Like everything else about the Kindle Fire HD, it is a matter of your intended purpose. For a content consumption device, the appstore is great. If you want a more advanced tablet to get tech-dirty with, you may find things lacking.
Shopping
The same great Amazon app that is offered for Android is native on the Kindle Fire HD, and if you're a frequent Amazon shopper, you'll love it. I bought all my holiday gifts through Amazon this year, and ordered most of them right from the Kindle Fire HD while laying in bed playing with the device. The lock screen special offers are tied into the respective stores, and a click will open the Kindle store, the Music store, or the Amazon app as required. Links in the browser don't happen to open the Amazon apps, and I think that is something Amazon should explore.
I know a lot of you are probably thinking that you don't want tight integration with Amazon's storefronts, but for the target audience it's great. Amazon has optimized things and the stores are lag free, and you will spend money if you're a current Amazon shopper. If you're not, you'll become one if you use the Kindle Fire HD long enough. It really is that well done.
The bottom line
Get that idea of buying a Kindle Fire HD and hacking it to work like a Nexus 7 out of your head.
Chances are, since you're reading Android Central, you're the type who likes a more standard Android experience. One with customizable home screens, and widgets, and access to Google Play. Maybe you're the type who wants to unlock the bootloader and run custom ROMs. The Kindle Fire HD is not for you. The good news is that comparable tablets direct from Google are inexpensive, can do everything you're looking for if you like to hack your stuff, and are easy to get. Get a Nexus tablet from Google Play and stop worrying about a Kindle. Just because you can hack it, doesn't mean it's as good of a choice.
If you're not looking for that, and want a great piece of hardware that connects you to a rich library of content -- or are already ingrained into the Amazon ecosystem -- the Kindle Fire HD delivers. You'll find yourself preferring to use the Kindle over the computer when you need to interact with anything Amazon, and I think you'll end up more than satisfied with your purchase. Google still has a long way to go here, and can learn a lot from Amazon. The spec war between Android OEMs and Apple in the tablet space is not the real story -- the Kindle Fire HD is the true iPad competitor, and as Amazon continues to innovate in both the hardware and software front the numbers will continue to reflect that.
Have you listened to this week's Android Central Podcast?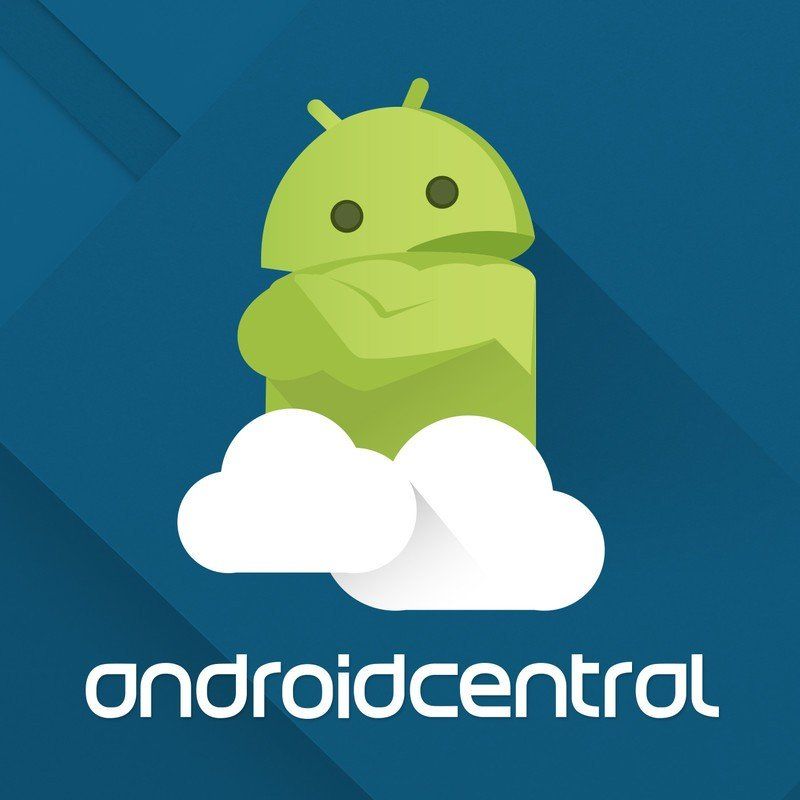 Every week, the Android Central Podcast brings you the latest tech news, analysis and hot takes, with familiar co-hosts and special guests.
Jerry is an amateur woodworker and struggling shade tree mechanic. There's nothing he can't take apart, but many things he can't reassemble. You'll find him writing and speaking his loud opinion on Android Central and occasionally on Twitter.
Yep! Got one for my mom yesterday. She's not a complete tech moron, but the N7 would definitely be a little bit of overload for her. The Kindle's more structured experience is perfect for people like that.

yep, the N 7 is an overload for my mother

why a review now? Didn't this thing come out like months ago??

The purpose of the article is to give his experience of the devices after he has used them for a while and put it through real life abuse. Also it just came out in the middle of November.

Would you be able to recommend an app to download so I can record video of my kids? I know the camera is front-facing but still want to try to record video instead of taking pictures on the Kindlefird HD - 7". Thanks for helping.

We've had two defective Fire HDs in three months here at work. Once the screen decided it'd start registering frantic, random, taps when no one was even touching the screen. That made it completely unusable. The replacement was sitting on my desk charging when, somehow, the kernel magically corrupted itself. I looked down and it was on the recovery screen. I tried both a restore and a reset to no avail. It literally bricked itself sitting on my desk. Yeah, I wouldn't buy one of these.

As far as content goes, I would argue getting a nexus and downloading the Amazon apps would get you the most content possible. I have the kindle, nook and kobo software on mine, plus the other Amazon software, all with pure Android.

It's annoying that the Nexus 7 is better in many ways, but lacks the hdmi-out, stereo speakers, quality accessories, and amazon prime content of the Kindle.

I'm surprised they don't have an app for amazon prime content on Android, as Kindle Fire HD is basically Android it shouldn't be a ton of work to get it on google play, and I can watch amazon prime on my iPad. Maybe it will come out soon? Amazon isn't known for restricting their content to their own devices.

Doesn't Amazon have a content app for Android? Or is it different from Amazon Prime?

is there a way to find out which apps are available besides having the actual device?

http://www.amazon.com/b/ref=mas_lftnav_KFApps?ie=UTF8&node=3427287011&pf... http://www.amazon.com/b/ref=mas_lftnav_KFGames?ie=UTF8&node=6128288011&p... -Suntan

like said above. but its very very limited. only has a fraction of what play store has. No widgets etc.

Excellent review. I like that it covers not only the tech, but the entire ecosystem and delivery. I think it will help a lot of people better understand what the Kindle is (and is not) and why it is a successful product. One of my friends is and always has been an Apple fiend. Of course he has had every Mac, and i-whatever out there. I don't seem he very often, and I was *SHOCKED* when he visited last and had a Kindle Fire with him. I asked and he said "I love Amazon and buy lots of stuff from them. This might not be the best tablet for some people but it was inexpensive and is great for all things Amazon. I love it." So there you have it. Me? I will stick with an HTC or Nexus phone, a Nexus tablet, and a Linux desktop. :)

Like Jerry said quite a few times in his review, if you're looking for the pure Android experience, don't bother with this. If you like what Amazon has to offer, then pick it up. My niece and nephew got the 7" flavors, and they love it. I got to play around with it, and it runs laps around my OG Kindle Fire. I may end up getting a Fire HD in a few months and giving my daughter my old one. She likes having the ability to use the touchscreen, and I like the ability to ride in the car for 30 minutes and not have her screaming bloody murder the entire time.

So it has some kind of Dolby and HDMI out...
Can I plug in into my home theater via HDMI and watch HD movies from Amazon with some kind of surround sound encoding?
I am very disappointed that my Logitech Revue does not output for surround or even pass through the surround encoded audio from my cable box. I had to put it on a separate HDMI input instead of pass through from the cable box which makes it even less useful.

Jerry, that was one hell of a review! Thanks for your time and effort here. I know that I appreciate it and consider you to be a trusted source of all things linux/Android based. Thanks and Happy Holidays! Awesome Review!

Excellent article! This confirms my decision to get the Nexus 7. I recommend the Kindle line to my non techie friends. I will now refer them to this article.

Agreed, it's not for me, but I've recommended the Kindle Fire to non-techie friends who probably would choose an iPad if not for the cost. I myself own an iPad though, you can do a little more with it than the Kindle Fire and it's app selection is better. I kind of want a Nexus 7 or 10 because I love Android, but honestly my day to day usage of a tablet is a lot more mundane than my usage of a smartphone for which i would never consider an iphone again. It's 95% web browsing, with a few apps that really aren't much more than optimized browsers, facebook, twitter, amazon, ebay and checking mail. The nexus 10 would probably fit suit my needs just as well as the iPad 3 and would have cost a whole lot less, but it wasn't available when I was shopping for a tablet and I had a bad experience with my first Android tablet, the asus transformer prime which had very weak wifi.
I have a 2 year apple care agreement, my next tablet which I won't get until apple care expires will probably be a google nexus tablet, but not necessarily because it's Android, because it's cheaper. I've talked to many Android users who when they get and become acustomized to using a tablet are quite surprised by how mundane 99% of their usage is. The Kindle Fire probably suits many many users just perfectly and for less $$ than most other options (other than the nexus line)

+1 Just ordered a Nexus 7 yesterday with money I got fire Christmas. I was thinking about getting a KFHD, though.

I disagree that it's not for "non-techie" people only. I'm an Android fan, loved my Nexus (until it stopped being nimble) and LOVE my GS3. I'm not a rabid techie, delving into flashing and the like, but basic Android terminology seems to go far over the heads of all the iOS people in my life. I love the customization, widgets, UI of Android...but I also happen to really enjoy my new Kindle Fire HD. To me, it's all about straight content consumption when it comes to tablets. I have an HP TouchPad, which is about as disappointing a device as I've ever experienced. I hooked into Preware and patches and the like and it still sits unused 99 days out of 100. This Kindle Fire of mine gets picked up several times a day and is in no way disappointing. It's just the mindset of enjoying reading, watching on my Kindle...listening vs. tweaking, pecking and having all sorts of app-fun on my GS3. I just don't think you can say only non-tech nerds will enjoy it...

Straight Content Consumption is non-techie, theirs nothing to be ashamed of if you enjoy one simple device without delving into it's guts. I own an iPad 3, it's not even jailbroken and I enjoy it as a simple content consumption device. But I would list my interest in my iPad as non-techie. While with my Android phones, it's about spec comparisons, rooting, pure aosp google experience, customization, custom roms and lastly content consumption. You even state that part of the reason you own it is because vanilla android is over the heads of the iOS people in your life. You don't buy a Kindle Fire for techie utilities or delving into Android itself, because it's such a simplified device.

But you don't have to straight-up nerd out on *every* device you own. On my phone, it's rooted, running a custom ROM with extensive modifications to make it do what I want it to do. On my older 10" tablet it is also runninga custom ROM. On my Nexus 7, the only reason I rooted it was to be able to access USB flash drives (which I shouldn't have had to do Google!) It only gets used to watch an occasional show and play games. A Kindle Fire would be fine for what I use that device for. So am I "techie" or "non-techie" because I don't feel the need to absolutely run AOSP on *every* device I own? -Suntan

I think we're getting too focused on labeling ourselves, if you load custom roms your definitely into technology, but you may have simpler devices which you enjoy simply for their face value without really getting nerdy about it. That's how I feel about my iPad, it's simple content consumption and I don't really care to jailbreak it, or to explore options to customize the device. In the case of these tablets then my interest isn't really technical, because the things that appeal to me and made me buy the iPad are the same as the average consumer. My nexus 4 is a completely different story. I've unlocked the bootloader, rooted and tried a few different roms, as well as customizing the device. I'm in nerd heaven with my nexus 4 and most of what drove me to purchase a nexus 4 is nerdy and not the same things that would drive your average consumer. If your not treating the device any differently than the average consumer, you can't differentiate your enjoyment and reasons for purchasing the device from a average user.

I bought the Kindle Fire HD 8.9 for a family use tablet and we love it. By comparison I have a Asus Transformer Prime. The screen is excellent. The sound is the best I've heard on a tablet. But what really sets the tablet apart is the Kindle Freetime kids profile, especially the Freetime Unlimited subscription plans. For $3 a month my daughter has unlimited access to popular kids games (both fun and educational) as well as books and videos. She can't get out of her profile experience without a password and she can't access settings or screw anything up. I can give her specific access to any regular app on the device that is not included with Freetime. You can even set app specific time limits. I also am a Amazon Prime member and order their frequently. For Amazon shoppers like myself they've made shopping from the tablet much better than the typical mobile experience like if I was to use my Transformer Prime for example. Also the 8.9 is my favorite and most comfortable tablet size. The 10 inch tablet undocked can feel awkward, while the 7 inch is just to small for browsing. Certain apps not being available on Amazon such as Youtube is not a big issue considering they can be easily sideloaded with no rooting required. I downloaded and sideloaded Youtube in under 5 minutes. Not to mention the price point. I snatched one when is was $50 off. $250 is stupid cheap for what you get in that 8.9 tablet.

Yeah there should have been more mention of this in the review. If you have kids its not even close. The Kindle Fire HD blows anything else out of the water. The Kindle FreeTime Unlimited feature is the best $3 a month I think I've ever spent. My GF's daughter is on it non stop playing with a bunch of crap that I don't have to worry about or manage.

Minor niggle on the specs listed in the review - the Wi-Fi is actually dual-band a/b/g/n for both devices, along with dual antennas for MIMO and diversity support. Neither of these are often found in smart devices today, thus it's worth mentioning as it contributes to a performance improvement over the competition.

The Kindle hd will get custom roms eventually. Just a matter of time

Yep. CyanogenMod is in active development on XDA, although the work being done is by a single user. However, there is a working root method, and this will allow the installation of Gapps and the Google framework. I'll be enhancing my kids' new KFHDs when I get home from work tonight. :-)

For that kind of screen at that price, I really want the Kindle Fire HD. But the fact that it has been stripped of so much makes me want the Nexus 7. The screen is a big factor for me though. I'm leaning towards getting the Kindle Fire HD and doing some tinkering to at least get Google Play back.

We liked our kf7 and love the screen on the kf8.9 and the speakers and sound. Came close to buying the nexus 7 but it was for the wife so the content and unit are just better on the kf8.9 We enjoy the latest android on our galaxy nexus and galaxy siii Competition is great for the consumer.

Great review Jerry. I agree that the power button is annoying, but it isn't as annoying as the one on the original Kindle Fire, which made it extremely easy to turn off the unit while you were using it. I think they went a bit too far in the opposite direction with the on/off button on the Fire HD (I've got the 8.9, and it's wonderful), but at least I'm not accidentally powering it off while reading.

I bought one for my 12 yr old daughter. She loves it, but the device drives me crazy! It's definitely a device for the anti-customization crowd. However, I cannot argue with the fact that it just works!

Nice review. I prefer the Nexus 7 for the ability to customize it, but purchased the Fire HD because of HDMI out. That was the only reason for me. The other differences are minor as I rooted the Kindle.

How is it for web browsing? Parents have a b&w Kindle and love it. They hate their 4yo desktop computer, so would a Fire HD be a good choice for webmail and browsing for them?

i've had an ipad, iphone, several different android phones and tablets and a nook color. the greatest thing about the kindle fire hd is hands down the speakers. in my experience the speakers on every other tablet are garbage by comparison. really makes the fire hd a great experience watching movies/tv without headphones.

Ok, So first off, Hope everyone has a wonderful New Years now that the Christmas crazy is over till next Year.... Ok This Kindle Fire HD thing.... it's ok and then it's not...... My two cents........... I have a bigger 10" Acer and it does everything I want and More on the Andriod side... I love it. I have a andriod phone and it keeps me tinkering with stuff all the time...love it too!! Then I bought this Kindle
thing... ( 7" Kindle HD Fire )...Wow no custom themes, no personal background, where did all my settings go?? Holy Crap....I think I bought a faulty android Tab. Then I started reading around and found myself not to be alone in this situation. Well I gave it a chance and considered it too be a challenge...1 month now and I love it too!!!! Sound... is super, like better than all the tabs I have played with... Screen... it is very nice and performs well in the bright sunlight.. Size... it just works well for travel and feels well built... Performance is adequate( nice if you are a prime member...) For all my basic stuff a quick web search, amazon purchase, lunch break youtube or movie, works very very well. I have too say it doesn,t hurt too have this as a extra or additional tablet..kids love it and has nice parental controls!!! wanted a nexus but the feel of the nexus 7 did not do it for me, I am in current pursuit of a Nexus 10, But I have no regrets about this little kindle thing... as a matter of fact, It is pretty damm cool.. ok ok enough is enough... best wishes to all... my two $.02 !!!

I had an original fire and didn't like it at all for the very reason you said, it's not real android. For this reason ill stick with my nexus 7, iPad 3 and iPad mini.

Kindle app is NOT the same one as the other Android version. Amazon has been purposely gimping the features of Android version even behind iOS version, which is pretty upsetting; no font change for examples.

I'm only going to comment on one issue concerning the KF HD 8.9. When I purchased this device, the first thing I discovered was the placement of its speakers, a feature most owners rave about. The audio is average because the speakers are rear facing, a terrible design flaw. I purchased the Nexus 10 with front facing speakers and it blows the KF HD away. If the device is turned backward, the audio improves substantially but this is hardly a solution. Plug-in a pair of headphones and the true audio sound comes alive. The audio issue may be acceptable to most and that's fine but each time I listen to audio or watch a video on this device w/o headphones, I always feel I've been cheated out of what should have been rather than what it is. Put the speakers on the front next time, please.

It still makes a great ereader!

Alright here goes.... I think most people never win these things but we all give it a shot so gimme gimme gimme...I said it 3 times that means Android Central is bound by High Sidhe law to hand it over.

As one comment said "perfect for older people", there are two older people here. One reads AC news daily and the forums. Send us one we will accept it,, would make a nice present from AC.

I'll photoshop a great family reunion picture - even though not everyone can make it together at the same time!

I have Photoshop on my computer, but would love to use it on other devices.
Android Central Newsletter
Get the best of Android Central in in your inbox, every day!
Thank you for signing up to Android Central. You will receive a verification email shortly.
There was a problem. Please refresh the page and try again.