Karbonn planning to launch an Android and Windows Phone 8 hybrid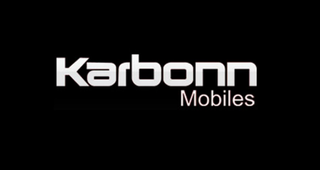 Who put that Windows in my Android
Word out of India is that Karbonn, a locally based smartphone maker, is set to launch an Android/Windows Phone 8 dual-OS hybrid device later this year. Karbonn's presence is predominantly emerging markets, but according to The Times of India it is full steam ahead on an unholy union of the two mobile operating systems.
Karbonn was recently announced as a new partner for Windows Phone following Microsoft easing its regulations around the platform. Things like dual-sim and support for the likes of Qualcomm's Snapdragon 200 and 400 chipsets opens up Windows Phone further to emerging markets, and also it seems to running the platform on the same hardware as Android. The question as to why comes up, but Karbonn says the devices will be targeted at professionals and tech-savvy individuals.
Android and Windows 8 have been seen on the same devices already. But, with rumors of Android app support being looked at for Windows Phone and Nokia going down the Android path this past week, there may be interesting – and weird – times ahead this coming year.
Source: Times of India via Windows Phone Central
Get the Android Central Newsletter
Instant access to breaking news, the hottest reviews, great deals and helpful tips.
So MS is fine with putting WP on Android devices but putting Android along side win 8 in tablets is a big no no?

I think dual SIM is more useful than dual OS. Posted via Android Central App

I still don't get the purpose of dual OS! Posted via Android Central App

I can see the logic on things like the Xbox One or a PC, but on mobile it would seem better to just encourage app developers to make apps available on multiple platforms. Or maybe a really "smart" converter to make windows apps compatible with Android. Posted via Android Central App

The only way to try to sell more Winblows phone's is to attach Android to it. From my Note 2 to you

Why? Posted via Android Central App

I'm sure it would be an optional installation for WPs to install Android, and Android phones to install WP. Anyways, I like this concept, as while I prefer WP, I like Android too. I would love that new HTC One with 64GB, and the ability to boot WP8.1!

It is more about the device than the OS, for me.
I bought a Nokia Lumia 1520 for the device I wanted, And Internet Explorer.
I also bought a Nexus 5 for the OS, but it is collecting dust because the OS is not on the device I want.
Wish these 2 OS would get together and become 1.

So this is for WP lovers to accomplish things they can't do on WP? Clearly there is no benefit to actual Android fans because we Have plenty of devices running the OS we like....and Google additions for the hardware people love.. WP companies trying to use Android as a spring board is comedy to me ... It's pitiful! Posted via Android Central App

If you have an Android why in the hell would you boot into WP OS .. to do what?!?! Flip through tiles ? And if u like the tiles sooo much then that's fine but.. get a WP ... To me .. it's the dumbest thing I've seen ... I'm not spending my time booting into anon OS when one does everything you need to do ... I don't get it!!! Posted via Android Central App

LOL or just get a WP launcher and/or theme on your Android. There's a reason those have such few downloads, though. LMAO at the guy who bought a WP to get IE...way to go out of your way to get the sh*ttiest browser available. Even my company with 250k+ employers ditched IE for Firefox...

Who put that chocolate in my peanut butter?