It looks like Android 12 is going to copy One UI's best feature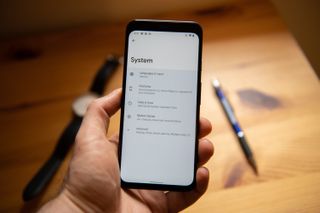 (Image credit: Daniel Bader / Android Central)
What you need to know
The first developer preview for Android 12 is now live.
With some digging, a new "Silky Home" interface can be enabled.
Similar to One UI, Silky Home appears to be designed to accommodate large phones.
It's a big day in the Android world. Why? The very first developer preview for Android 12 has officially landed 🙌. Most of the user-facing changes are pretty small right now, but there is one thing that stands out as a potentially massive shift for Android design as we know it.
First spotted by Mishaal Rahman over at XDA Developers, there's a feature flag in Android 12 called "Silky Home." Once this flag is enabled, you're presented with a completely new interface for the Settings app.
BIG change: If you enable the "Silky home" feature flag that I previously mentioned, you'll get a DRAMATICALLY changed Settings UI that's MUCH more one-handed friendly. Here are a few screenshots: pic.twitter.com/EcwqnU0LlBBIG change: If you enable the "Silky home" feature flag that I previously mentioned, you'll get a DRAMATICALLY changed Settings UI that's MUCH more one-handed friendly. Here are a few screenshots: pic.twitter.com/EcwqnU0LlB— Mishaal Rahman (@MishaalRahman) February 18, 2021February 18, 2021
Silky Home introduces large header text at the top of the screen and pushes all of the buttons/toggles further down — making it considerably easier to navigate the Settings app if you're using a large phone. And, yes, it sure does look a whole lot like Samsung's One UI. It's a big design shift from what we've come to expect with the Google/Pixel Android experience, and right now, I'm not entirely sure what to think.
On the one hand, I'll always appreciate anything that makes it easier to use large phones. If we end up getting a Pixel 6 XL later this year, the new UI is bound to come in handy! But at the same time, I enjoy using Pixels partly because I prefer Google's software design over Samsung's. And as such, the idea of Google copying some of Samsung's design language does give me pause.
This Silky Home UI is currently limited to the Settings app, and again, requires a feature flag to be enabled before you can even see it. But assuming it keeps getting worked on with later developer previews, one would assume that it eventually extends to other system and Google apps. And if that happens, it'll be really interesting to see what kind of impact this could have on Android app design for the rest of the market.
If we live in a world where Google, Samsung, and OnePlus all have this One UI-esque design language, it's possible app developers will be encouraged to tweak their own apps to adopt similar guidelines. Or — and more likely — this new UI will continue to be limited to system applications and nothing more.
Regardless of how this changes in future iterations of Android 12, what's important right now is that Google is clearly tinkering with core Android design elements. Combine this with the leaked mockups we previously saw of even larger Android UI changes, and it's evident that Google has big things in the works.
We'll be keeping a close eye on all of this over the coming weeks and months, so stay tuned for more info soon.
Have you listened to this week's Android Central Podcast?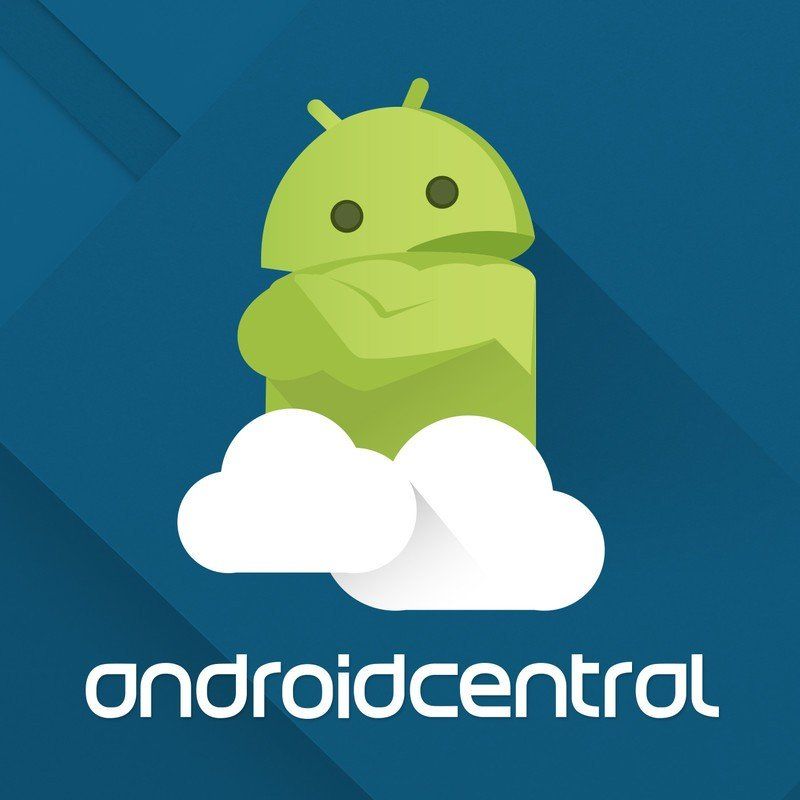 Every week, the Android Central Podcast brings you the latest tech news, analysis and hot takes, with familiar co-hosts and special guests.
Joe Maring was a Senior Editor for Android Central between 2017 and 2021. You can reach him on Twitter at @JoeMaring1.
Lol, OnePlus fans are going to be so butthurt over this. How are they going to complain that OnePlus ruined oxygenOS by departing from stock Android. When Google is adopting it too. I myself use a OnePlus device 7T and I'm looking forward to getting the 11 makeover. As much as I hate to admit it while I still don't like OneUI because it's still pretty bloated, redesigning the UI because phones are so big is really just common sense and I approve of the change. Samsung got that aspect right.

+1
Agree....I got an 8 pro expecting the worst after reading all the comments about the new ui, only to turn it on and be pleasantly surprised about how nice it is

It's silly to be concerned about who's taking inspiration from who. If Samsung did it right then google should copy it. Just like they did with multitasking, and will hopefully do with dex.

This here⬆️! I always thought stock Android was best and skins were just bloated and confusing but having decided to get a Poco X3 NFC for the shear value for money I realise that getting extra features that are genuinely useful without having to load 3rd party apps is actually great. All it takes is simply taking a little extra time to work out what the extra settings actually do. For example in miui there's a setting that lets you turn off the screen while YouTube still plays which is a feature you only get with a subscription. That's just one example but there's loads more. I agree if one company makes a good feature 5hat is useful then others should 'copy' it and add it in. That way everybody wins 👍

Whoever design the One UI must get a salary hike. I agree that Samsung has duplicate apps to keep their ecosystem stay relevant. I am proud to say that I have been using One UI since its 1st iteration. Note that, Samsung A50 is my 1st Samsung Phone ever. Albeit, my experience with One UI has been rewarding. I am not heavily invested in Google Ecosystem. Although, One UI comes packed with bells and whistles of its own. But I commend their efforts to make their skin more cohesive with their new iteration. Just bought a new Cloudy Mint S20 FE and I absolutely love it. Initially, I wanted to purchase Pixel 4a as my experience with Nexus line was so good. But then, complex Google Policies in India made it difficult for Pixel to be obtained. These complexities pushed me to buy S20 FE and no buyer's regrets as of today.
Android Central Newsletter
Thank you for signing up to Android Central. You will receive a verification email shortly.
There was a problem. Please refresh the page and try again.