Ice Cream Sandwich factory images now available for the Sprint Nexus S 4G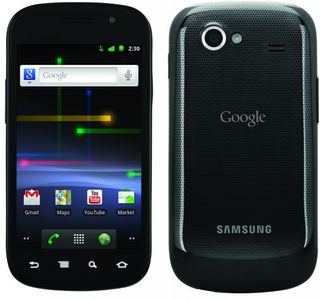 A few days back, Sprint announced the update to Ice Cream Sandwich was ready to go, and today Jean-Baptiste Queru (the AOSP guru at Google) has announced that the sojus factory images are available as well, bringing the Nexus S 4G up-to-date with the GSM versions.
These aren't files to update your phone. On the contrary, they are there to restore your phone back to stock if you've knocked it out of whack whilst fooling with it. As JBQ recommends, if you're running a stock version of Gingerbread on your NS4G, just wait for the OTA -- it's coming. But if you're the adventurous type, you could use these images to get your NS4G to the exact state it would be if all OTA updates were applied -- ICS IMM76D. It takes a bit of keyboard wizardry while in Fastboot, and it will wipe everything. Know this going in.
No matter which way you're going to roll with it, you'll find all the help a person could ever want in the Nexus S 4G forums. High-tail it in there and join in the frenzy.
Source: +Jean-Baptiste Queru; Google
Senior Editor — Google Ecosystem
Jerry is an amateur woodworker and struggling shade tree mechanic. There's nothing he can't take apart, but many things he can't reassemble. You'll find him writing and speaking his loud opinion on Android Central and occasionally on Twitter.
Hi Jerry. I'm sorry, but now I'm confused. I was under the impression that Google would no longer be providing factory images for its CDMA Nexi (Nexus S 4G and Galaxy Nexus on Verizon). Did I miss something (and will factory images be available for the Verizon Galaxy Nexus in the future after all)? Thank you

The tools and methods to build AOSP for the CDMA devices is what's no longer supported. Different software that phones need to access and connect to cellular networks are all covered under different licenses. It seems like Google no longer is allowed to re-destribute the closed source materials in the CDMA devices as stand-alone files. In other words, lawyers ruin everything.

about time. so i take it the leak that we are all running right now IMM76D is actually the official?
is there anything different between the "leak" and the "official"?

The "Android" parts are the same, but the Sprint and Samsung stuff could be different. Someone with the phone in their hands, and copies of both pieces of software will have to look and see to be sure.

Has anyone with the NS4G received the OTA yet? I reverted to stock 2.3.7 over the weekend to see if I'd get lucky but nothing.

My NS4G told me about an hour ago that it needed to reboot for an update, and when it came up 4.0.4 was there.

Looks like the md5sums on all those files match up with the IMM76D leak that was posted a week before the OTA got announced.

Hey Supermario, Thanks for the info cause i installed the leak version and it works great so far. I keep seeing posts where people are saying that the leak version doesn't have the sprint signature which basically means you will not get future updates? I really don't want to wait for an OTA but if so where i can get instructions to go back to stock gingerbread if you have too? :(

Good news here. Although I own a GS2E4GT, this should break the ice for Sprint/Samsung phones. I've had a feeling the NS4G would get the update first with the GS2 to follow.

About a week ago I would have been excited to see this. Now I have a Galaxy Nexus though.
Android Central Newsletter
Thank you for signing up to Android Central. You will receive a verification email shortly.
There was a problem. Please refresh the page and try again.