HTC offering sweet discounts on Nexus 9, RE Camera and One M9 for today only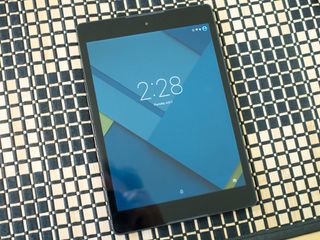 HTC is currently offering some discounts on accessories, as well as the Nexus 9 (40% off), RE Camera (50% off) and HTC One M9 (25% off). The company and its "One day to save big" promotion sees some big savings to made while stocks last. Should you be on the hunt for a new smartphone or tablet, you may want to check these offers out.
Unfortunately, it appears as though the savings on the HTC One M9 is with carrier contracts, and does not affect unlocked pricing. The sale closes at 11:59pm PDT today and is US-only.
Hit the links below for the deals:
Buy RE Camera from HTC (opens in new tab) $99.50
Buy Google Nexus 9 from HTC (opens in new tab) $239.40 (16GB) / $287.40 (32GB)
Buy One M9 from HTC (opens in new tab)
Source: HTC (opens in new tab); Thanks, Brian Link, for the heads up!
Nexus 9 keyboard folio and smart cover are also half off for very reasonable prices.

That must be a typo. The m9 should read 25¢ not 25% off... Please fix MIC DROP

SONOFABITCH! You think mic's grow on trees?! Posted via the Android Central App

I just checked on Google market and the Nexus 9 are unavailable... Strange. It's remember me the Nexus 7 who go off last week. Posted via the Android Central App

Man, the deal on the Nexus 9 is too good to pass up! This is my second after purchasing close to initial rollout (after the recessed button problem). I installed M Preview 2 and removed encryption on my first Nexus 9 and it makes a big difference for me. I hope my wife likes it!

Yep! I was looking at the Nexus 9 since my Nexus 10 is long in the tooth. I'm glad I waited cause for 300.00 to grab a 32gb and case is pretty crazy. I don't see it going much cheaper than this. It's not even a year old.

Just went to the htc website and 16GB wifi version is out of stock. Posted via the Android Central App

I just looked and black one was still in stock

I finally will be an owner! Bought the 32bg black and both keyboard and magic case. The size of this tablet is a big reason for getting it over a Galaxy Tab S2 for example. Posted via the Android Central App

Waiting for M9 price to tank and coincide with reality. Definitely not worth 649 unlocked. Too many other good phones for way cheaper. Posted via the Android Central App

It's 487 when you check out. Posted via the Android Central App

My HTC ONE M7 is still working fine. Waiting for this phone to drop to FREE with new contract for both me and the wife. Hopefully that actually happens.

I guess that's going to depend on your network...but it is Free on Sprint with their leasing special.

It's $20 a month built into the price. $60 for the rate plan and $20 for the phone per month. Not free. The Magenta Network is running strong.

Last month I would have got the Nexus 9 to replace my Nexus 7 2013. But the Asus ZenPad S 8.0 is a better value at $200 then the Nexus 9 on sale. 32 GB, same processor speed and screen resolution. This should have been the Nexus 8. Posted via the Android Central App

The unlocked devices are showing a price of $486.75 in cart...

I was able to snag a Nexus 9 32 GB... A long overdue upgrade from my Nexus 7 2012. Thanks for the tip.

WTF, HTC! In stock when goes into cart, out of stock only after getting to the final 'confirm and purchase' button... Don't play those head games with me! And hey, jerk who bought your second one, I hope you enjoy knowing you crushed everyone's dreams today.

Just checked, no color/size combos in stock, this is a lot closer to what the N9 should cost in the first place.

Had it in my cart to purchase and it went out of stock that fast! I'm pissed!

Hmm, I put a 32GB white in the the cart when still in stock, just went back and now it's out. The site still allows me to purchase for the discounted price.

And Nexus 9 shows "out of stock" for all sizes/colors..womp, womp, womp

I was gonna go and price match it at BB later today so my wife can replace her horrible memopad (from the day one dysfunctional) but I'm late again. via AC App on
VZW Moto X DE/N7

I'm thinking about ordering the Fetch, Rapid Charger 2.0, and the Design Stand Case...
Android Central Newsletter
Get the best of Android Central in in your inbox, every day!
Thank you for signing up to Android Central. You will receive a verification email shortly.
There was a problem. Please refresh the page and try again.